UK Politics: Corbyn urged to go now as leadership hopefuls prepare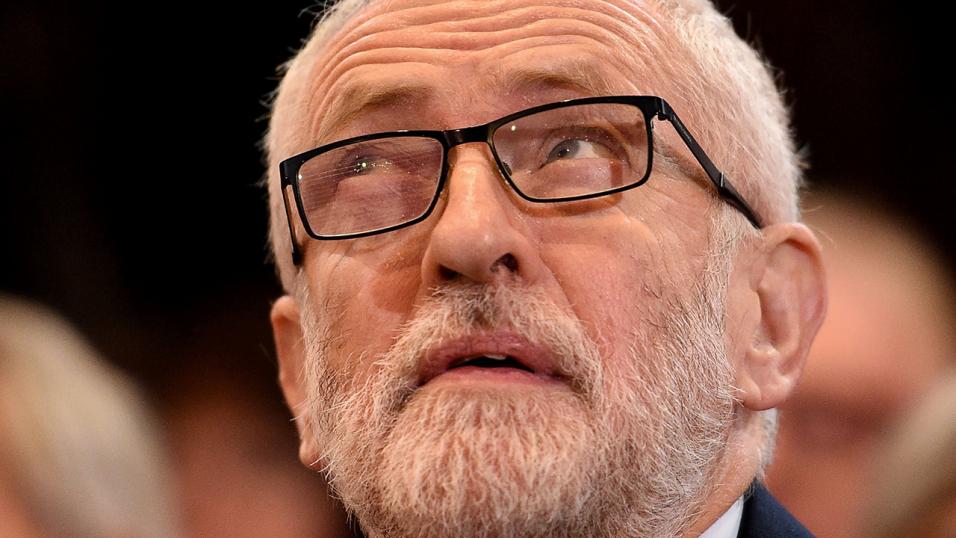 Jeremy Corbyn plans to stay on until the New Year
With Labour playing the blame game for their election defeat, and potential leadership candidates emerging, Max Liu has an early look at the odds on Jeremy Corbyn's successor...
"McDonnell and Corbyn are being accused of staying on to try to engineer the Labour succession. It's long been known that their preferred candidate is Rebecca Long-Bailey 4.3100/30 – the current favourite with Exchange bettors."
Pressure is mounting on Jeremy Corbyn to resign immediately following the party's catastrophic defeat in the general election. Corbyn has said he will go in the New Year and is 1.910/11 to leave his post in the period January to March 2020.
Senior figures and party supporters, however, are calling for Corbyn to resign now and the odds on him leaving this month could shorten from their current price of 12.5. History suggests Corbyn is damned if he does go now, as his predecessor Ed Miliband was criticised for failing to stay and oversee the transition, and damned if he doesn't, as Corbyn critics cite another example of his pig-headedness.
Former-deputy leader Harriet Harman called on Saturday night for Corbyn to go just as a poll was published showing the Labour leader, and not Brexit, as the main reason people did not vote Labour on Thursday:
NEW Opinium poll

The main reasons people did not vote Labour
-- The leadership (43%)
-- Brexit (17%)
-- Their economic policies (12%)

(Research carried out Dec 13) pic.twitter.com/hCwf7zrf0j

? Thomas Colson (@tpgcolson) December 13, 2019
Shadow chancellor John McDonnell today rebuffed calls for Corbyn to go immediately but they will increase unless Corbyn fixes a timescale for his departure. Labour politicians, including potential leadership candidates, are conscious that there will be local elections in less than six months.

These will include elections for directly elected mayors in places such as London where Sadiq Khan 1.68/13 is bracing himself for an onslaught from the Tories and the independent candidate Rory Stewart 6.05/1.
On the other hand, the Equality and Human Rights Commission (EHRC) is likely to deliver its investigation into antisemitism in Labour in January. Corbyn remaining in post to face its findings could help his successor create the sense of clean break that they will badly desire.
Nandy and Phillips likely to run
McDonnell and Corbyn are being accused of trying to engineer the Labour succession. It's long been known that their preferred candidate is Rebecca Long-Bailey 4.3100/30 - the current favourite with Exchange bettors. In some ways, Long-Bailey fits the bill - female, Brexit-sympathetic and representing a northern constituency.
Her association with Corbyn and McDonnell, however, could damage her chances. The left will want to keep control of the party but, following a gruelling campaign and heart-breaking result, they will also want somebody who they believe can win a general election and it's no foregone conclusion that they will vote to continue the Corbyn project.
Lisa Nandy 5.49/2 said today that she's "seriously considering" running for the leadership while Jess Phillips' 8.615/2 article in today's Observer reads like the start of a campaign. Phillips has been a consistent critic of Corbyn and, as a Remainer who's twice won re-election in a Leave constituency, will be regarded in some quarters as the candidate to unite the party's heartlands after Brexit.
Angela Rayner 9.28/1 was one of the few Labour figures who can be said to have had a good election, performing confidently in TV debates with a straight-talking style, experience as shadow education secretary and broad appeal.
Remember Chuka and the curse of the favourite
Keir Starmer was the early favourite to succeed Corbyn, once Thursday's defeat became clear, but his price has drifted to 7.06/1. The Camden MP's reputation as a passionate Remainer could be an obstacle when it comes to Labour's attempts to win back constituencies that voted Leave, and the same could be true for fellow north London MP Emily Thornberry 36.035/1.
Then there's Yvette Cooper 26.025/1 who could come in from the cold after five years on the back benches. As shadow Home Secretary under Miliband, Cooper was a prominent member of a previous generation of Labour politicians from which the party probably wants to move on.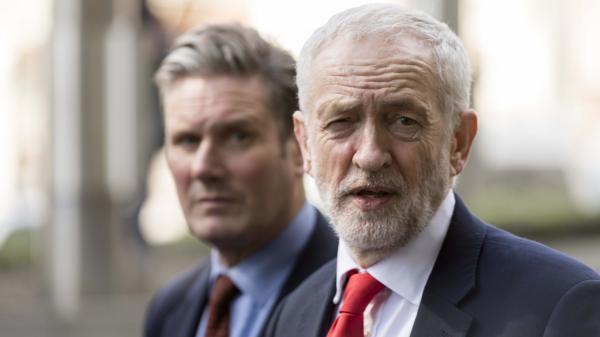 We know little so far about who might be in the frame to succeed Corbyn and what kind of support they will attract. It feels like the last Labour leadership contest was a long time ago because so much, including the in-out referendum and two general elections, has happened. In that period, the Tories and Liberal Democrats have had three leaders each.
The curse of the favourite applied to the last two Labour leadership contests, first when Miliband eclipsed his brother in 2010, then five years later when Corbyn entered the race as the token left candidate and proved surprisingly popular. To illustrate how unpredictable these matters can be, I dug out this piece about the betting in 2015. Today, the early favourite in that race is one of the newly unemployed in Boris Johnson's Britain.

Discover the latest articles
Read past articles