UK Politics: Corbyn says Brexit debate is 'over' as Labour shifts election focus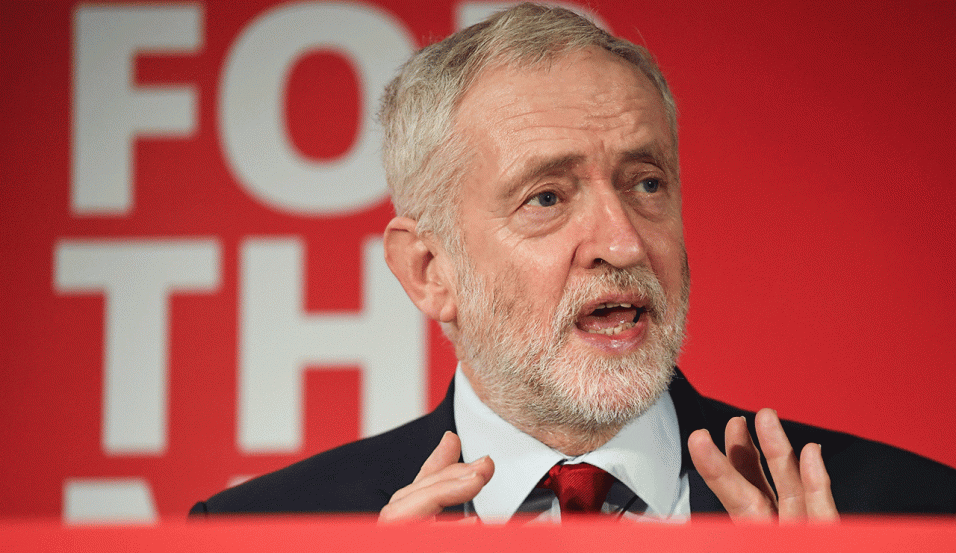 Corbyn wants to focus on issues other than Brexit
Jeremy Corbyn has said Labour will be focusing on issues like the environment and social equality in its election campaign. Tradefair brings you the latest from UK politics...
"I put it to them [the shadow cabinet] quite clearly: I said, our objections are now gone. We are now supporting a general election – and everybody gulped."

- Jeremy Corbyn
Labour leader Jeremy Corbyn has insisted the debate within his party around Brexit is "now over", and he will be focusing on issues like social justice and the environment ahead of the general election on December 12.
Shadow cabinet ministers were divided over what position Labour should take on Brexit and whether it should back Boris Johnson's plan to call an early election, but Corbyn told the Guardian the party had "made its decision, and that's it".
'Our objections are now gone'
Several Labour frontbenchers, including chief whip Nick Brown, reportedly had misgivings about backing the government's Commons proposal for an early election, while some members have called for the party to come out in favour of remaining in the EU.
Corbyn said he had made a unilateral decision for Labour to agree to Johnson's election plan, much to the surprise to some of his colleagues.
"I put it to them [the shadow cabinet] quite clearly: I said, our objections are now gone. We are now supporting a general election - and everybody gulped," he said. "I didn't alert anybody in advance - it was my decision. On my own. I made that decision. And they gulped, and said, Yes Jeremy."
The current Labour policy on Brexit is that, should it win the general election, it would seek to renegotiate a withdrawal agreement with Brussels within three months that includes a closer trading relationship between the UK and the EU.
Any new deal would then be put to the public in a referendum, potentially with the option of remaining in the EU on the ballot paper.
Corbyn's political opponents will be going into the election campaign with clearer positions on Brexit.
The Liberal Democrats simply want to stop Brexit altogether, while the Conservatives are hoping to secure a parliamentary majority so the prime minister can gain approval for his renegotiated Brexit deal and get the UK out of the EU as soon as possible.
Tory candidates in some constituencies will face competition from the Brexit Party, whose leader, Nigel Farage, last week saw his proposal of an alliance with the Conservatives rejected by Johnson.
'Worse than being in the EU'
Farage has been critical of the prime minister's new Brexit deal, telling the BBC's Andrew Marr Show it is "virtually worse than being in the EU".
He added: "If Boris Johnson was going for a genuine Brexit, we wouldn't need to fight against him in this election."
Farage's proposal was for the prime minister to abandon his renegotiated deal and for the Conservatives to unite in a "Leave alliance" with the Brexit Party. If not, he said the Brexit Party would field a candidate in every seat in the election.
Even US president Donald Trump got involved in the debate, claiming Farage and Johnson would be an "unstoppable force" if they worked together.
However, the prime minister immediately rebuffed the idea and said he would never consider entering into election pacts.
He told the BBC the problem with making deals with "any other party" is that it "simply risks putting Jeremy Corbyn into Number 10".
Johnson also said Corbyn's plan for Brexit will result in "yet more dither and delay".
For UK businesses and the economy, the reality is that there will be more uncertainty and unanswered questions over the coming weeks, as voters prepare to go to the polls in an election that will determine how the country moves forward in the years to come.
In the short term, there has been some cause for optimism on stock markets this week, largely driven by rising hopes of a resolution to the long-running trade dispute between the US and China.
London's FTSE 100 joined a rally of global stock indexes early on Monday (November 4), gaining more than 1% in morning trading.
What is Tradefair?
Tradefair is Betfair's new spread betting service, offering trading on thousands of financial markets such as Gold, EUR/USD, FTSE 100 and Twitter. Whether you think prices are going up or down, Tradefair lets you take a view.
Check out our latest Special Offers

Please note: Our services include products that are traded on margin and carry a risk that you can lose more than your initial deposit. The products may not be suitable for everyone - ensure you fully understand the risks involved.