UK Politics: Corbyn pushes for vote to declare national climate change emergency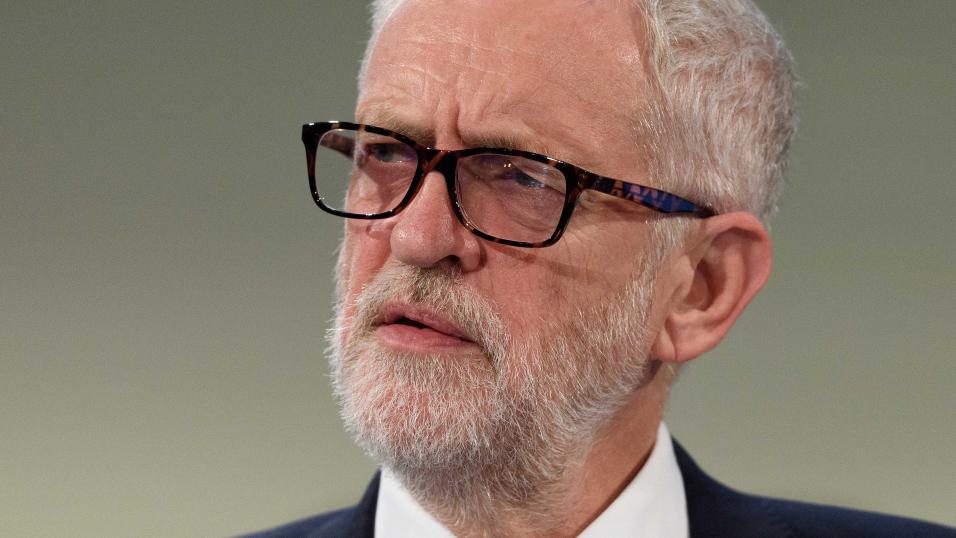 Labour wants to see the UK leading the way on tackling climate change
The UK opposition is looking to declare a national state of emergency in order for decisive action to be taken on climate change. The Tradefair team brings you the latest from UK politics...
"It is a great first step because it sends a clear signal that we are in a crisis and that the ongoing climate and ecological crises must be our first priority. We can not solve an emergency without treating it like an emergency,"

- Greta Thunberg, climate activist

Labour is making a move to force a Commons vote to declare a climate change national state of emergency in the wake of the Extinction Rebellion (XR) protests.
Jeremy Corbyn's plans are in response to confidential documents that prove the government has not spent all of the £100 million it pledged to clean air projects in 2015.
On Wednesday, the leader of the opposition will demand that the seriousness of the environmental situation is recognised. He wants a guarantee that measures will be taken to prevent global warming of more than 1.5°C.
A net zero balance by 2050
In order for this to be achieved, global emissions would need to fall by around 45 per cent of their 2010 levels by 2030. This would give a "net zero" balance by the year 2050.
Mr Corbyn talked about the huge wake-up call provided by the protesters when addressing the situation on Saturday night (April 27th). He called for a green industrial revolution, which can only be brought about by concerted government action.
Becoming the first national legislature to declare a climate emergency would "trigger a wave of action from governments around the world," according to Labour's leader.
Endorsed by Greta Thunberg
The Swedish climate activist Greta Thunberg, who has been in the UK to discuss environmental matters, welcomed Mr Corbyn's proposal.
She said: "It is a great first step because it sends a clear signal that we are in a crisis and that the ongoing climate and ecological crises must be our first priority. We can not solve an emergency without treating it like an emergency.
"I hope the other UK political parties join in and together pass this motion in parliament - and that political parties in other countries will follow their example."
Motion to parliament
The motion put to parliament will call for more far-reaching targets in the areas of renewable energy and low carbon transport, as well as substantial funding for environmental protection and reversing species decline. It intends to help the UK move towards a zero waste economy.
Mr Corbyn is making the move after the Observer obtained the confidential minutes of a government advisory group. In the document, it showed only a small fraction of the £100 million allocated to Highways England to tackle air pollution on and near roads had been spent.
This is despite a 2020 deadline, which the minutes reveal is unlikely to be met. They confirm a "key risk remains of fully investing all remaining air quality designated funding by the end of March 2020. By the end of October 2018, just £2.82 million had been invested."
A spokesperson for Highways England acknowledged the shortfall in spending, saying so far £7.7 million had been used. They went on to say the aim was to deliver £75 million, despite time being in short supply.
"Since 2015, we have been doing the necessary investigation to find meaningful and effective measures to improve air quality alongside our network; to date we have spent £7.7 million of the air quality funds, including support for the electric van demonstration centre in Leeds, which is being delivered in partnership with Leeds city council, and electric charging points," the spokesperson added.
"We are also progressing the rollout of the national air quality barrier programme and continue to support local authorities with the delivery of their clean air zones."
How declaring a climate emergency might affect the markets
Declaring a climate emergency is an unprecedented step, but it could impact the markets significantly. Companies with good green credentials and stakes in environmental products could see their stocks rise, while those at the other end of the spectrum could take a hit.
What is Tradefair?
Tradefair is Betfair's new spread betting service, offering trading on thousands of financial markets such as Gold, EUR/USD, FTSE 100 and Twitter. Whether you think prices are going up or down, Tradefair lets you take a view.

Check out our latest Special Offers

Please note: Our services include products that are traded on margin and carry a risk that you can lose more than your initial deposit. The products may not be suitable for everyone - ensure you fully understand the risks involved.