UK Politics: Corbyn plans to serve full term as PM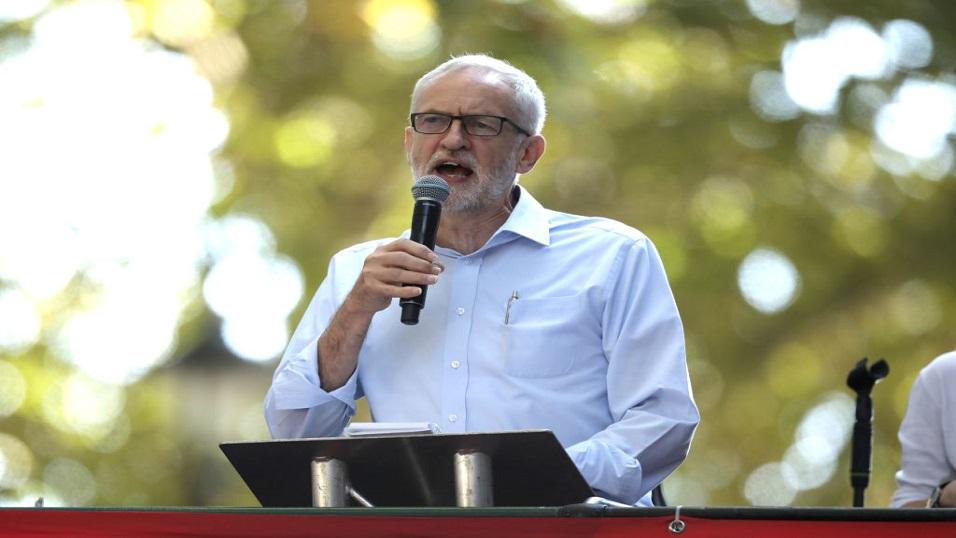 Corbyn plans to serve a full term as PM
The Labour leader has rubbished suggestions that he could quit soon and says he plans to win the next general election and spend five years as PM. Max Liu looks at the latest odds.
Jeremy Corbyn says he plans to serve a full term as prime minister if his party wins the next general election. He was speaking to Andrew Marr on the eve of the Labour conference just hours after a key aid, Andrew Fisher, announced he was leaving and accused colleagues of a "lack of professionalism, competence and human decency."
An election this year is [1.39] on the Exchange with bettors backing the UK to go to the polls amid the mistletoe and wine of December [2.56] rather than in November [3.25].
Corbyn, who turned 70 in May, would be the oldest person to become Prime Minister, beating Lord Palmerston by a few months, but not the oldest politician to lead his party to election victory: that honour will belong to William Gladstone, who was 82 when he won a general election in 1892, for some time yet.
Fisher's resignation signals Labour disunity
Fisher wrote Labour's game-changing manifesto for the last general election so he could be a big loss and damage Corbyn's chances of coming to power. Labour are [5.4] to win most seats, and [16.5] to win a majority, as one poll from Opinium this weekend showed the Tories ahead by 15 points. With YouGov, however, the margin was a more manageable seven points. Such discrepancies raise questions about how much attention we should pay to polling.
Fisher's ability to present Labour's policies helped the party overcome its poll deficit two years ago. The range of transformative policies - on the economy, environment, education, housing and much more - that Labour have already formulated for the next election, should speak to the electorate. But it remains to be seen whether they will be able to get them across to voters.
Clearly, Fisher had doubts. His parting shot - "I no longer have faith that we will succeed" - is another sign of disunity in the party as it prepares to use the conference to finalise its Brexit policy for the next general election.
Momentum's move against Watson is about Labour's future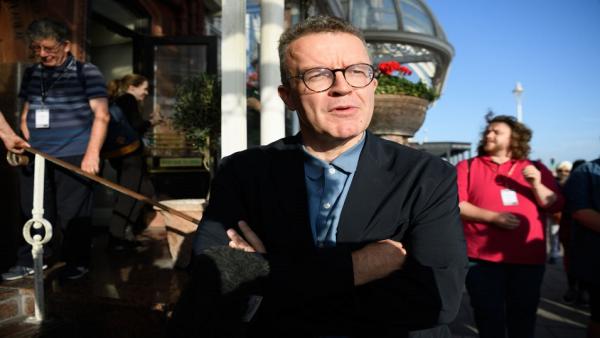 Fisher's resignation comes the day after Tom Watson (pictured above) survived a move from Momentum, the left-wing activist group at the heart of Labour, to oust him as deputy leader.
Momentum wanted to abolish the role of deputy leader but, while Corbyn opposed the move, he supports a plan to have two deputies. That would allow Momentum to get an MP from the party's left - possibly Rebecca Long-Bailey who is my pick to succeed Corbyn at [8.0] - in position to counteract any future attempt from Watson to move it to the right.
When Marr asked about the move against Watson, Corbyn said it was "wishful thinking", on his opponents' part to think the Labour leader would leave his post in the not too distant future. That would change, however, if Labour emerges from the next general election with fewer seats than the 247 it has now. You can get [12.5] on them winning 240-249.
At the beginning of this year, I recommended a bet on all three of the then main party leaders - Theresa May, Vince Cable and Corbyn - to leave their posts in 2019. With two of that trio gone, you can still back Corbyn to go in 2019 at [3.75]. I think, however, that Corbyn is still the most likely person to succeed Boris Johnson at [3.7].
Are the UK and EU heading for a deal?
Next week - possibly as early as Monday - the Supreme Court judges will rule on whether or not Johnson's prorogation - which has closed down parliament until October 14 - was unlawful.
If the judges rule against the PM then anything - from parliament being recalled to Johnson facing calls to resign - could happen. Alternatively, if the judges decide prorogation was legal then the government could extend the shutdown.
In the meantime, a Brexit deal to be passed this year is trading at [2.94] following signs this week - from Jean Claude Junker and the Irish government - that the British government and the EU could yet reach agreement for the UK to leave on 31 October which is currently trading at [3.15].
That would mean Brexit happening before a general election - an outcome that seemed unlikely a few weeks ago but which has shortened to [2.8].