UK Politics: Corbyn goes on attack against Johnson as election talk grows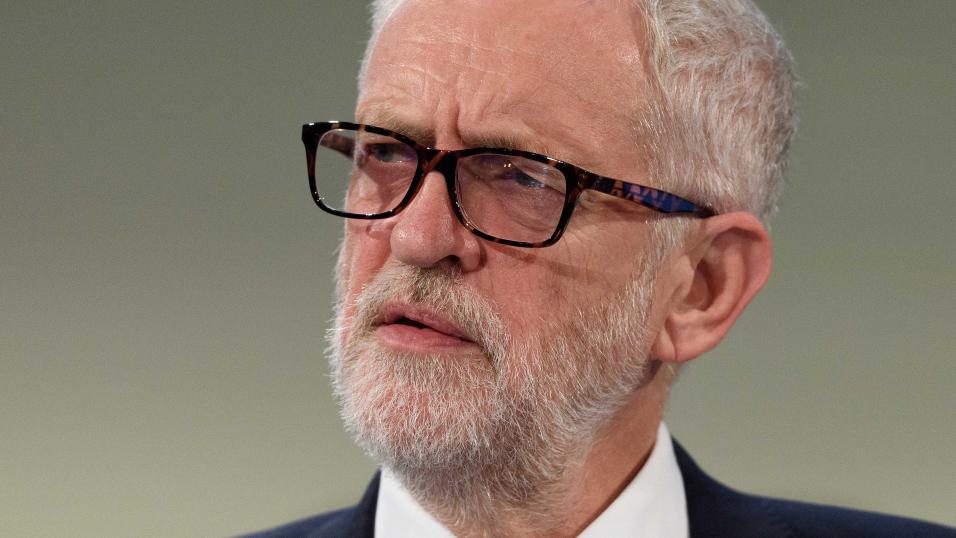 Johnson will come under fire from Corbyn
Jeremy Corbyn will give a speech today attacking Boris Johnson and calling for a general election to end the Brexit crisis. Tradefair brings you the latest from UK politics...
"A general election triggered by the Tory Brexit crisis will be a crossroads for our country,"

- Jeremy Corbyn
Labour leader Jeremy Corbyn is stepping up his rhetoric against prime minister Boris Johnson, as speculation grows about the possibility of a general election, potentially within weeks.
Johnson has said he has no intention of calling an election before the Brexit deadline of October 31st, but Labour could scupper his plans by calling for a vote of no confidence in the government. That could lead to a general election, or Corbyn leading an alternative government, should he win the support of the House of Commons.
The Labour leader will go on the attack against Johnson during a speech today in Corby, Northamptonshire. It comes shortly after a leaked government document highlighted the impact a no-deal Brexit could have on the supply of food, medicine and fuel to the UK.
'Fake' and 'phoney'
Corbyn will say the Tories have "lurched to the hard right" since Johnson became leader, comparing the prime minister to US president Donald Trump.
He will dismiss Johnson as a "fake populist and phoney outsider" who wants to "use no deal to create a tax haven for the super-rich on the shores of Europe and sign a sweetheart trade deal with Donald Trump".
"A general election triggered by the Tory Brexit crisis will be a crossroads for our country," Corbyn will say. "It will be a once-in-a-generation chance for a real change of direction, potentially on the scale of 1945 or 1979.
"Labour believes the decision on how to resolve the Brexit crisis must go back to the people."
Opposition parties have expressed scepticism about Corbyn's ability to lead an alternative government, should the current administration lose a confidence vote in parliament.
Jo Swinson, the new leader of the Liberal Democrats, described Corbyn as "divisive" and suggested that Tory MP Ken Clarke or Harriet Harman, who served as acting leader of the Labour party for short spells in 2010 and 2015, would be better candidates.
Conservative party chairman James Cleverly said Corbyn was making a "cynical attempt to seize power" and warned that, should the Labour leader become prime minister, he would "wreck the economy" and "won't stand up for Britain".
No-deal Brexit fears
In another key part of his speech, Corbyn will pledge to do "everything necessary" to stop the UK leaving the European Union without a deal.
A government report leaked to the Sunday Times warned of some of the possible ramifications of a no-deal Brexit, including fresh food becoming less available and more expensive, passengers being delayed at EU airports and UK patients having to wait longer for medicines, including insulin and flu vaccines.
The dossier also highlighted the risks of fuel becoming less available and 2,000 jobs being lost if the government sets petrol import tariffs to zero per cent, which could lead to the closure of two oil refineries.
Michael Gove, who has been given the job of preparing the country for a no-deal exit from the EU, said the leaked study was an old document that outlined a worst-case scenario.
According to a government source cited by the BBC, the leak came from a disgruntled ex-minister who wanted to influence discussions with EU leaders.
However, Lord Kerslake, former head of the civil service, said the report highlighted the "scale of the risks we are facing".
Johnson will travel to Europe this week to meet German chancellor Angela Merkel and French president Emmanuel Macron. He is expected to underline the importance of finding a new Brexit deal.
The possibility of a no deal exit is certainly a concern for businesses and the stock market, which are facing a lot of uncertainty at home and overseas. The FTSE 100 fell by nearly seven per cent during the first two weeks in August, but early trading on Monday put the index on course for its best session in 10 days.
What is Tradefair?
Tradefair is Betfair's new spread betting service, offering trading on thousands of financial markets such as Gold, EUR/USD, FTSE 100 and Twitter. Whether you think prices are going up or down, Tradefair lets you take a view.
Check out our latest Special Offers

Please note: Our services include products that are traded on margin and carry a risk that you can lose more than your initial deposit. The products may not be suitable for everyone - ensure you fully understand the risks involved.