UK Politics: Conference 2018 could be even worse for May than last year's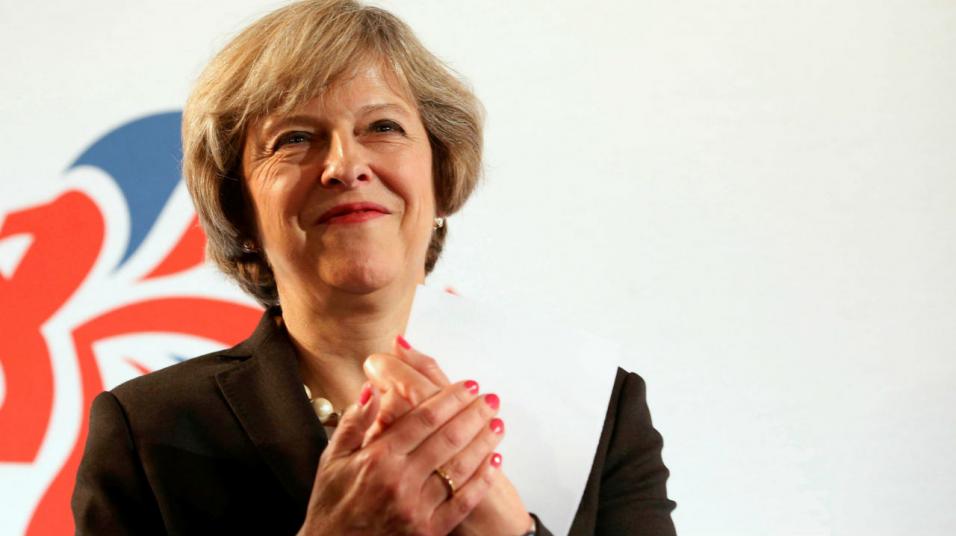 Theresa May endured a disastrous conference last year
The Conservatives are gathering in Birmingham for their conference and the wolves are circling Theresa May, says Max Liu as he assesses the latest UK politics odds and news...
The only surprising thing about Johnson's antics are that May still seems unprepared for them. Johnson has become a bore – which for a man of his Wodehousian pretensions is death – and it's surprising to see him as 6.05/1 favourite to be next Tory leader.

Britain is 1.645/8 to leave the European Union on March 29 next year, which means that, as of today, we are less than six months from Brexit.
All the talk, as the Conservatives gather for what could be an explosive conference in Birmingham, is of the dangers of a no deal Brexit. On the Sportsbook, No Deal is 5/4 (a 44% chance) and Theresa May has a lot of work to do if she's to win support for her plans for Brexit.
The Prime Minister probably still has nightmares about last autumn's Tory conference, after her coughing fit and the sign falling down behind her during her big speech. Since then, May has endured a year of lurching from one crisis to the next, with cabinet resignations over her Brexit plans followed by European leaders emphatically rejecting the same plans.
With her party more divided than ever, it's possible that this conference could be even more challenging for the PM than last year's.
Johnson attacks Chequers plan (again)
We live in unpredictable times but Boris Johnson's attention seeking stunts keep arriving right on cue. Johnson will give a speech at the conference on Tuesday but, ever impatient, he tells today's Sunday Times that May's Chequers plan for Brexit is "deranged" and adds: "Unlike the Prime Minister, I campaigned for Brexit."
The only surprising things about Johnson's antics are that May still seems unprepared for them and looks worried when, as on today's Andrew Marr Show, somebody mentions the former-Foreign Secretary. Johnson is a busted flush and - worse for a man of his Wodehousian pretensions - he's become a bore, so it's ridiculous that he's 6.05/1 favourite to be next Tory leader.
Just as there will always be newspaper editors willing to indulge his attention-seeking, there will always, it seems, be bettors who will back him. But they're wrong. This column recently tipped Tom Tugendhat 24.023/1 as an outsider, but the likes of Sajid Javid 6.611/2 and Michael Gove 11.521/2 are also better bets than Johnson (although what charmless Jeremy Hunt is doing at 9.28/1 is anyone's guess).
Poll shows Johnson would lose to Corbyn
We'll wait to see how Johnson's conference speech goes down but, in the meantime, a new poll, showing that a Johnson-lead Tory party would lose a general election to Jeremy Corbyn's Labour, should make sobering reading for the former-Foreign Secretary's backers.

A thousand people were asked by pollsters BMG who they'd prefer as PM - Johnson or Corbyn - with 25% choosing the ex-Foreign Secretary and 29% picking Corbyn. When the same people were asked to choose between May and Corbyn, the PM out-polled the Labour leader by two points, suggesting that some voters still regard May as a safer option than her opponents within and without the Tory party.
On the Exchange, the Tories are 1.9620/21 to win the next election with Labour trading at 2.285/4.
Conservatives announce Mayor of London candidate for 2020
Shaun Bailey will stand for the Conservatives against Sadiq Khan in the London Mayoral election of 2020. A former-adviser to David Cameron, and a London Assembly member, Bailey grew up on a council estate in North Kensington and his family is of Jamaican origin. The Tories hope he'll connect with voters in all of London's demographic groups, after Zac Goldsmith was accused of being Islamophobic and out of touch when he lost to Khan in 2016.
Labour have greeted Bailey's candidacy by pointing out that, while working for Cameron, he helped to implement cuts to policing in the capital. The Evening Standard, which is edited by George Osborne and highly critical of Khan, has endorsed Bailey. At the outset, Bailey is 4.03/1 to win on the Exchange.
Read past articles