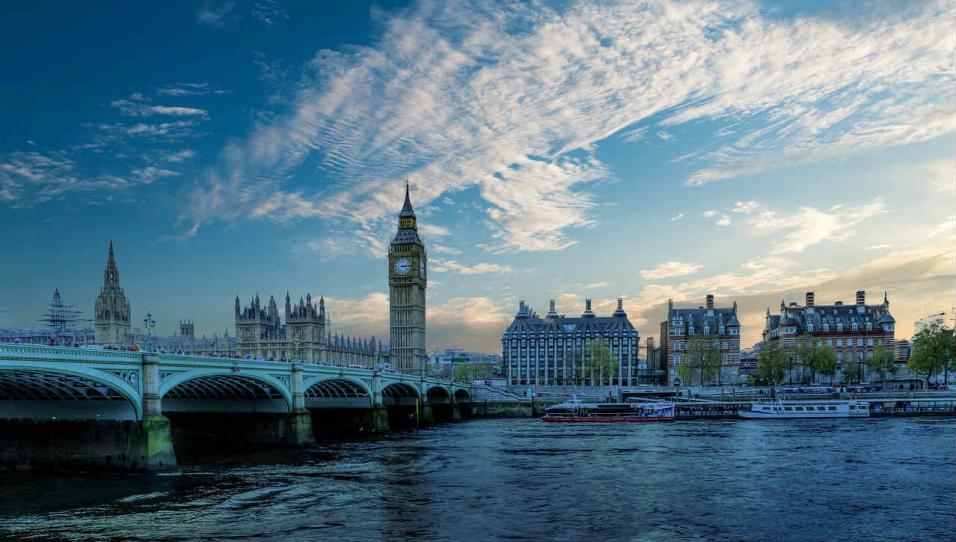 The UK Prime Minister Theresa May is preparing to reorganise her cabinet, but will it help to restore confidence in her leadership?
As the UK Prime Minister eyes a cabinet reshuffle, many are wondering how she will unite her party as Brexit talks continue. The Tradefair team brings you the latest in UK politics...
"We don't just need to repair it, I think we need to be really bold and set out what a 21st century Conservative party looks like."

- George Freeman, Conservative MP.
Theresa May is expected to reorganise her cabinet in the next few hours, with up to a quarter of her leading ministers rumoured to be on the way out.
Undoubtedly, the Prime Minister is hoping the New Year reshuffle will help bring more confidence to her leadership and ensure Brexit talks stay on track throughout 2018.
Minimal changes were made to her cabinet in the days and weeks after the disappointing snap election last summer, but now May will look at who she wants around her as the UK continues its plans to withdraw from the EU.
Although there have been no official moves by the Prime Minister yet, Education Secretary Justine Greening and Conservative Party Chairman Sir Patrick McLoughlin are expected to be among the first victims.
However, Foreign Secretary Boris Johnson, who was seen to undermine May and her approach to Brexit talks is thought to be safe in his position. In addition to the controversial and widely-criticised Foreign Secretary, Home Secretary Amber Rudd, Brexit Secretary David Davis and Chancellor Philip Hammond are all likely to remain in their roles.
A chance to freshen up?
George Freeman, who previously led the Prime Minister's policy unit, said the reshuffle should be used to freshen up her team and promote younger talent.
"I'm encouraging her to be bold," he told BBC Radio 4's Today programme. "I think the country will reward and enjoy a Prime Minister determined to make Brexit a moment of inspiring renewal for the next generation."
He said: "Politics is changing. I think this election showed that our party structure is not fit for winning modern elections. We don't just need to repair it, I think we need to be really bold and set out what a 21st century Conservative party looks like."
A new first Secretary of State will be appointed to replace Damian Green, who was damned after he was found to be lying when police discovered pornography on his office computer in 2008.
Whoever will be chosen to replace Green will be a significant signing as he was effectively an acting deputy Prime Minister, standing in for May when she was unable to attend certain events such as PMQs.
Negotiating a Brexit deal
Although it's not clear whether he'll be chosen to directly replace Green, Health Secretary Jeremy Hunt is expected to be in line for a promotion. However, he has been heavily criticised in his current position, with the NHS experiencing the worst delays on record last year.
Another headline from her cabinet reshuffle is that the Conservative leader is expected to appoint a Minister for No Deal to assist with Brexit negotiations. Steve Baker, a long-standing Eurosceptic MP and currently a junior minister in David Davis's department, is thought to be the current favourite.
This could further undermine Davis's authority after his Chief Negotiator Olly Robbins was removed from his team and taken to Downing Street. Although the new minister wouldn't be a full cabinet member, it's thought that they would attend cabinet meetings alongside the Brexit Secretary.
The move, which is rumoured to be a signal to the EU about Britain's determination to leave the bloc, is likely to anger pro-Remain MPs including Chancellor Hammond. But will it bring more stability to May's government?
Financial investors will be keen to see how her cabinet reshuffle affects the markets, with many hesitant to make any moves until more ground is made in Brexit talks.

What is Tradefair?
Tradefair is Betfair's new spread betting service, offering trading on thousands of financial markets such as Gold, EUR/USD, FTSE 100 and Twitter. Whether you think prices are going up or down, Tradefair lets you take a view.

Check out our latest Special Offers

Please note: Our services include products that are traded on margin and carry a risk that you can lose more than your initial deposit. The products may not be suitable for everyone - ensure you fully understand the risks involved.