UK Politics: Corbyn in Downing Street by Xmas? Back a snap election now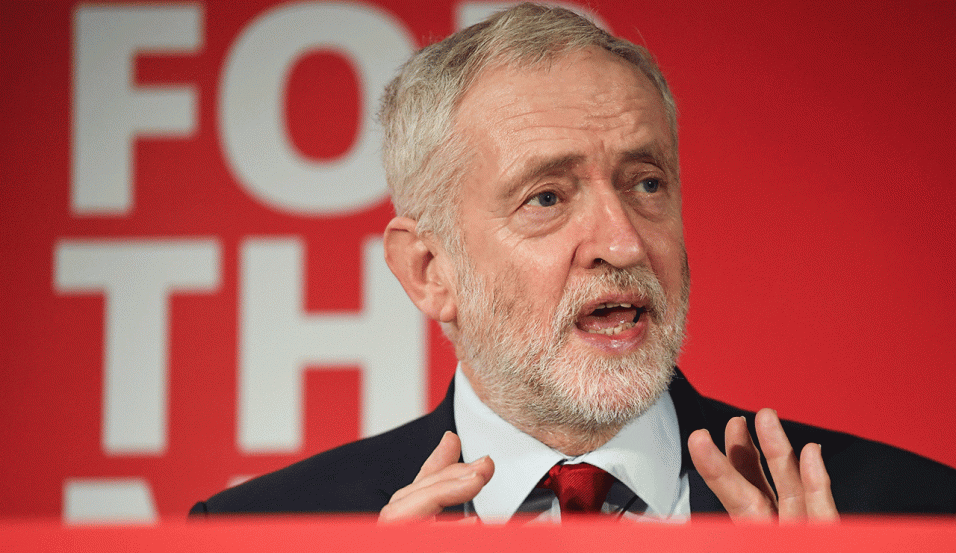 Jeremy Corbyn would love to lead Labour into an autumn election
After a catastrophic week for Theresa May, in which her Chequers plan was shredded in Salzburg, Max Liu argues that a general election before Brexit is increasingly likely...
"If May is planning for an autumn a general election then it's the 8.27/1 available on 2018 in the Year of Next Election market that is truly eye-catching, although 3.185/40 on 2019 isn't bad either."
The odds on a no deal Brexit are shortening - into 5/4 this weekend - and the pound is tumbling in the financial markets, following Theresa May's humiliation at the EU summit in Salzburg and subsequent speech in which she accused the EU of showing disrespect towards Britain.
Did anyone expect in their lifetimes to hear a British Prime Minister talk of the leaders of European countries with the kind of hostility that May expressed on Friday? It was an astonishing moment in what has been an extraordinary week in UK politics, even by recent standards, and a reminder once again that anything is possible.
Theresa May planning for a 2018 election?
As the government argue among themselves about who is responsible for the Salzburg disaster, speculation is mounting that we could see a general election in the next three months.
On Sunday morning, Brexit secretary Dominic Raab said such rumours are "for the birds". But a report in today's Sunday Times, by the reliable and well-connected Tim Shipman, claims May's team are planning for a general election this autumn. That's not to say the PM has decided to call an election before Christmas, but it shows she is not ruling out the possibility.
On the Exchange, a general election before Brexit has narrowed to 2.447/5 this weekend, from 3.412/5 on Friday. If May is planning for an autumn general election then it's the 8.27/1 available on 2018 in the Year of Next Election market that is truly eye-catching, although 3.185/40 on 2019 isn't bad either.
Labour members want second referendum...
Labour are about to begin their conference in Liverpool but, on Friday, they kept fairly quiet about Salzburg, with none of Jeremy Corbyn, shadow Brexit secretary Kier Starmer or shadow foreign secretary Emily Thornberry speaking out. Instead, it was left to shadow Trade Secretary Barry Gardiner to tweet a famous dictum: "Never interrupt your enemy when they are making a mistake."
Since then, however, a poll has shown 86% of Labour members supporting a second referendum on Brexit.
Andrew Marr asked Corbyn on Sunday morning if he would join Labour members in calling for a People's Vote on Brexit. Corbyn said he will wait to see what comes out of conference and added that he is bound by the democracy of his party. So he's not ruling out supporting a second referendum which is 3.55/2 to happen by 2020.
But leadership would prefer an election
Corbyn was more effusive about a snap election, telling Marr that Labour are ready to win and enter government. It will not be easy for Labour to force May to call an election, although in some ways it would suit the government more than a second referendum.
May has said for several weeks that a second referendum would be a betrayal of the first referendum and cause a rupture in British democracy. A general election would carry no such charge, although May's problem is, of course, that the Conservative Party would probably lose.
Momentum have as many members as the entire Conservative Party and would go into a general election campaign well-organised and energised by a once in a lifetime opportunity to get a left-wing government into Downing Street. At 2.245/4, Labour should be backed against the divided and demoralised Tories.
After the week they've endured, some Tories might eventually go into opposition with a sense of relief at dumping Labour with the responsibility for resolving Brexit. An early election could well suit the government and Labour. At current odds, it is certainly the best option for bettors.