Brexit Latest: May allies plan for second referendum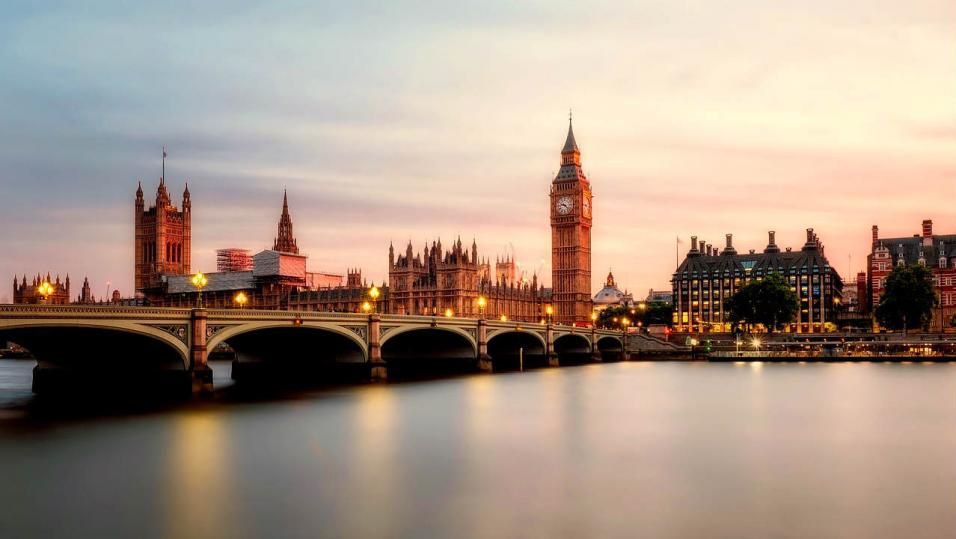 Top Tories plan for a second referendum, bettors back a delay to Brexit and Jeremy Hunt covets the top job. Max Liu reports on the week in UK politics...
"Gove is 12.5 to be next Tory leader, while Boris Johnson is 6.611/2 favourite, followed by Sajid Javid 8.07/1 and Dominic Raab 8.27/1."
A second referendum on Brexit is trading at 2.35/4 (a 43% chance) on the Betfair Exchange amid reports that Theresa May's closest allies are preparing for another vote. Today's Sunday Times reports that David Lidington - the de facto deputy PM - and May's chief adviser Gavin Barwell are both said to be actively preparing for the Brexit conundrum to put back to the public in the coming months.
Lidginton is believed to have held meetings with those Labour MPs who've already given public support a second vote, in a bid to build a "coalition of the willing". Barwell, meanwhile, is drawing up plans for another referendum.
News of cross-party manoeuvres at the top of government is said to have annoyed the Brexiteers within the cabinet, including Liam Fox who this morning warned that a second referendum on Brexit would make another referendum on Scottish independence inevitable.
The UK is due to leave the European Union on 29 March - the date set after the triggering of Article 50 in 2017 - but, after making the UK odds-on to meet that deadline for more than a year, the betting has flipped in the past fortnight and it's now 1.574/7 that Article 50 will be extended. If you think the UK will leave by 29 March (the government insists it will) then you should take 2.568/5 on that.
Second referendum looks increasingly likely
We've argued on this site already that, for the government, a second referendum looks like the most feasible route out of the Brexit impasse. The events of the past week compound that feeling. We reported here last week that May was on the verge of delaying the vote in Parliament on the Brexit withdrawal deal. So it proved, she subsequently survived a Tory party confidence vote in a style that, as Paul Krishnamurty explains, hardly leaves inspires confidence that she'll survive for long.
Prior to that vote, May told Tory MPs that she would not lead them into the next general election. Is it just me or is this declaration not news? Didn't May offer her party pretty much the same assurance immediately after disastrously losing their majority at last year's general election? Regardless, bettors make May 1.635/8 to leave office before Brexit is complete, while April to June next year is rated her most likely exit date 3.211/5, albeit in a fairly open market.
May went back to Brussels after the confidence vote and returned with no changes to the withdrawal deal. At the same time, YouGov polled voters around some of the questions that could be put to the public in a People's Vote. The results show that, given a choice between staying in the EU and withdrawing on the terms of May's deal, the former wins emphatically:
YouGov latest polling data on #Brexit (@PeterKellner1 letter in Times)

(%,excl Don'tKnows)

If choice is Remain v May's deal: Remain wins 62-38.

If choice is Remain v no-deal: Remain wins 57-43

In a 3-way choice:
Remain 54
leaving with no deal 28
leaving with May's deal 18

? Richard Corbett (@RCorbettMEP) December 14, 2018
Jeremy Hunt plans leadership bid
We hear plenty about the Brexiteers who are critical of May's deal, but there are a small number who have remained loyal to the PM. These include Gove and Fox who want Brexit happen this spring and believe the UK can change the terms of its independence later.
Fox this morning ruled himself out of a future leadership bid (he's stood twice in the past), while Gove's pragmatic approach to Brexit - a contrast from the tone of his campaigning for Leave in the build up to the referendum - indicates that he wants to succeed May. Gove, who previously stood for the leadership in 2016, is 12.5 to be next Tory leader, while Boris Johnson is 6.611/2 favourite, followed by Sajid Javid 8.07/1 and Dominic Raab 8.27/1.
But watch out for Jeremy Hunt 11.521/2. The Foreign Secretary, who in his time as Culture Secretary then Health Secretary displayed the survival skills of a cockroach, says he wants to succeed May. If anything, he's moved in the opposite direction to Gove and Fox, having voted Remain, converted to Leave after the referendum and, this week, appearing to advocate a no deal Brexit. Hunt is trying to appeal to all corners of his divided party. He's a talentless man, with an appalling record as a minister, and his rise is a depressing sign that we live in an age when personal ambition counts more than ability and integrity. Sadly, Hunt might just be worth backing for the top job.

Discover the latest articles
Read past articles