Brexit Latest: Odds drift on 'disastrous' No Deal Brexit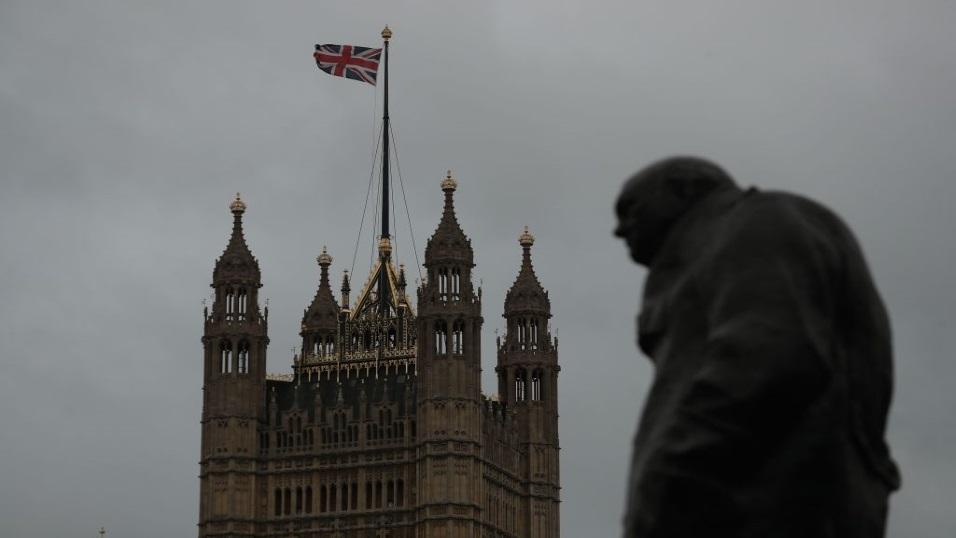 Will MPs unite to rule out a no deal Brexit?
As another crunch week in the Brexit battle looms, Max Liu consider the events of the past seven days and weighs up the odds in the key betting markets...
"An extension to Article 50 is regarded as inevitable by many MPs, although the government continues to rule it out, and has been backed into 1.251/4."
A week which saw some astonishing suggestions - including Jacob Rees-Mogg calling for parliament to be closed down and the Queen pleading for an end to acrimony and division - concludes with reports in today's Sunday Times that the government will call a state of emergency in the event of a no deal.
It's dystopian stuff, including martial law, although many Brexiteers will dismiss this as the latest desperate tactic from project fear. Fortunately, a no deal Brexit is continuing to drift on the Exchange - out to 6.86/1, from around 5/1 this time last week. Still, reports of emergency planning from government, businesses contemplating a mass exodus from the UK and the Queen's rare intervention into political affairs, are a mark of how bad things have been allowed to get.
With few signs this week that the Brexit deadlock will be broken soon, bettors make it 1.574/7 that the withdrawal bill will not pass through parliament before 30 March. On the question of what happens first - May leaving office or the UK leaving the EU - bettors are split, with the former 1.910/11 and the latter trading at 1.9720/21, as the PM tries to cling to power.
Deputy PMs of UK and Ireland warn against no deal
Brexit has created divisions between Britain and Ireland, the like of which we haven't seen for decades. This weekend, though, the deputy prime ministers of both countries are in agreement. David Lidington, Theresa May's right-hand man, spells out his opposition to No Deal in the Observer:
"Leaving without a deal would cause disruption to our economy, threaten jobs across the country and have profound implications for the union of the United Kingdom. It is not government policy to want a no-deal exit."
Meanwhile, Ireland's deputy PM Simon Coveney is urging British MPs not to jeopardise peace in Ireland. He said there would be no movement on the Irish border backstop - a key obstacle to May winning support for her withdrawal deal - but said Ireland would not stand in the way of an extension to Article 50.
In a powerful statement, Coveney also said the UK government's reliance on the DUP in Parliament is complicating matters and presenting a distorted view of concerns in Northern Ireland about a no deal Brexit.
Irish Deputy Prime Minister Simon Coveney on the backstop: Nobody has come up with "a pragmatic, sensible and legally sound" alternativehttps://t.co/LUddstfYmj #Marr #Brexit pic.twitter.com/Yw7uMLYpXh

? BBC Politics (@BBCPolitics) January 27, 2019
Does 'Cooper amendment' mean Article 50 will be extended?
On Tuesday, MPs will vote on several amendments to the Brexit withdrawal bill. Chief among them is an amendment from Labour MP Yvette Cooper which says that, if May hasn't got a deal through parliament by end of February, the PM has to ask the EU to extend Article 50 for nine months.
An extension to Article 50 is regarded as inevitable by many MPs, although the government continues to rule it out, and has been backed into 1.251/4.
Cooper, whose constituency voted Leave, stood for the Labour leadership in 2015 and was defeated by Jeremy Corbyn. Some Labour supporters, particularly those in the People's Vote movement, see her as a potential next leader. She'd face opposition from the left of the party and is 24.023/1 to succeed Corbyn.
The odds on a referendum on Brexit this year, meanwhile, are 3.55.
Scotland, Salmond and the odds on another independence referendum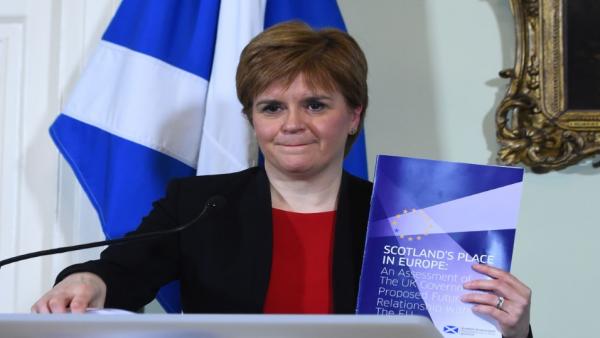 On Thursday, ex-first minister of Scotland Alex Salmond was charged with two attempted rapes, which he denies.
Salmond was leader of the Scottish National Party for more than twenty years, across two terms, and, on Sunday, when asked if the party is being damaged by the case against Salmond, its current leader Nicola Sturgeon said: "The case for any independence is bigger than any one man or woman."
Sturgeon, who is a sharp critic of Brexit (Scotland voted 62% to Remain) and supporter of a second referendum on the matter, added that she will set out her intentions for another referendum on Scottish independence once Brexit is settled. Sturgeon believes that, if Scotland is forced by Westminster to exit the EU against its will, support for independence will soar. Unionists, however, claim Brexit is sapping support for independence.
A referendum on Scotland's independence this year is 4.3100/30, and few will want to get involved in that market, but the markets on the Sportsbook are more interesting, as you can bet on which year another referendum will take place as well as its outcome.
The SNP, then, want two referendums: one on the Brexit and one on Scottish independence. You could dub them "the referendum party", except that was the name of the original pro-Brexit party in the 1990s, so Sturgeon et al won't welcome the comparison.

Discover the latest articles
Read past articles