UK Politics: Brexit deal 'unlikely to pass without confirmatory vote'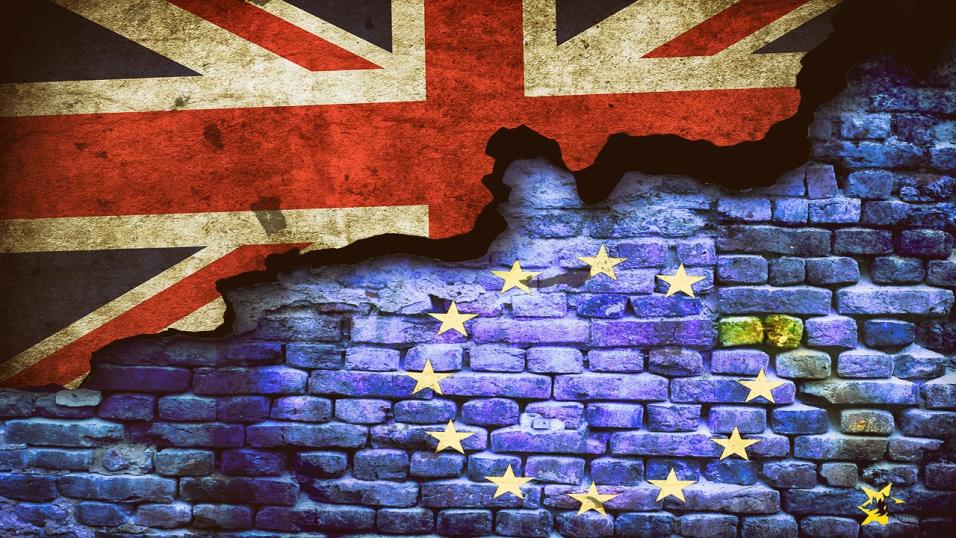 A vote to confirm the government's Brexit deal could be essential
Shadow Brexit secretary Sir Keir Starmer said a cross-party Brexit deal must include a confirmatory public vote if it is to stand any chance of getting through parliament. Tradefair bring you the latest news in UK politics...
"If the point of the exercise is to get a sustainable majority, over several weeks or months of delivering on the implementation, you can't leave a confirmatory vote out of the package,"

- Sir Keir Starmer, shadow Brexit secretary
With cross-party Brexit negotiations resuming today (May 13th), the shadow Brexit secretary has cast doubt on the prospect of any deal struck by Conservative and Labour ministers getting through parliament unless it is subject to a confirmatory public vote.
Sir Keir Starmer's comments come as both the Tories and his own party struggle to maintain support from voters ahead of the European parliament elections on May 23rd.
Seeking a 'sustainable majority'
Talks between the government and Labour began after parliament rejected Theresa May's proposed EU withdrawal deal three times, leading to the original departure date of March 29th 2019 being pushed back to October 31st this year.
Negotiations have now been going on for more than a month, and with few signs of any significant progress, there are big question marks over whether the two sides will be able to reach a consensus.
Even if an agreement is reached, there are various potential stumbling blocks that could prevent it from passing a parliamentary vote, one of which is the belief of many MPs that any deal should be subject to a referendum.
Speaking to the Guardian, in his first major interview since talks with the government began over a month ago, Sir Keir said a "significant number" of Labour MPs, "probably 120 if not 150", would not back a deal that doesn't include a confirmatory public vote.
"If the point of the exercise is to get a sustainable majority, over several weeks or months of delivering on the implementation, you can't leave a confirmatory vote out of the package," he added.
The shadow Brexit secretary also stressed that any cross-party agreement must be something "truly deliverable" that is based on a "stable majority". With many Labour MPs clearly stating their opposition to a withdrawal plan without a confirmatory vote attached to it, he said it is "impossible to see how the numbers would stack up" when it comes to getting the deal through parliament.
Communities secretary James Brokenshire has said the talks between Labour and the government should be focused on delivering on the result of the referendum, not "somehow reopening the debate all over again, creating even more division, more uncertainty".
Unexpected elections
As the cross-party talks continue, Labour, the Conservatives and the UK's other political parties this month face a prospect that previously seemed unlikely: participating in elections to the European parliament on May 23.
The extension to the withdrawal deadline means Britain is now required to take part in the elections, and recent polling suggests Nigel Farage's Brexit party has been gathering support in recent weeks.
An Opinium/Observer survey showed the Brexit party winning 34% of the vote, 13 points ahead of Labour on 21%. The Conservative party was in fourth place with just 11% of the vote, behind the Liberal Democrats (12%), who have also seen an increase in voter support.
Damian Hinds, the education secretary, said many people are likely to see the European elections as an opportunity to make a "protest vote".
"I don't think anyone is in any doubt these are going to be difficult elections for us - that much has been clear from the very start," he told the BBC's Andrew Marr programme.
"For some people, this is the ultimate protest vote opportunity. Actually, ironically this is, in a sense, for some people ... the second referendum."
The ongoing uncertainty around Brexit is a major concern for many businesses, but recent economic trends have provided some cause for optimism. The Office for National Statistics reported growth of 0.5% in the first three months of 2019, up from 0.2% in the previous quarter.
One of the key trends was growth in the manufacturing sector, as companies rushed to deliver orders before the original Brexit deadline of March 29.
Now that date has been pushed back, economic performance in the coming months could be heavily dependent on the outcome of the cross-party talks and any signs of progress towards an orderly Brexit on or before October 31st.
What is Tradefair?
Tradefair is Betfair's new spread betting service, offering trading on thousands of financial markets such as Gold, EUR/USD, FTSE 100 and Twitter. Whether you think prices are going up or down, Tradefair lets you take a view.

Check out our latest Special Offers

Please note: Our services include products that are traded on margin and carry a risk that you can lose more than your initial deposit. The products may not be suitable for everyone - ensure you fully understand the risks involved.
Discover the latest articles
Read past articles