UK Politics: Boris Johnson calls on nations to 'pull together'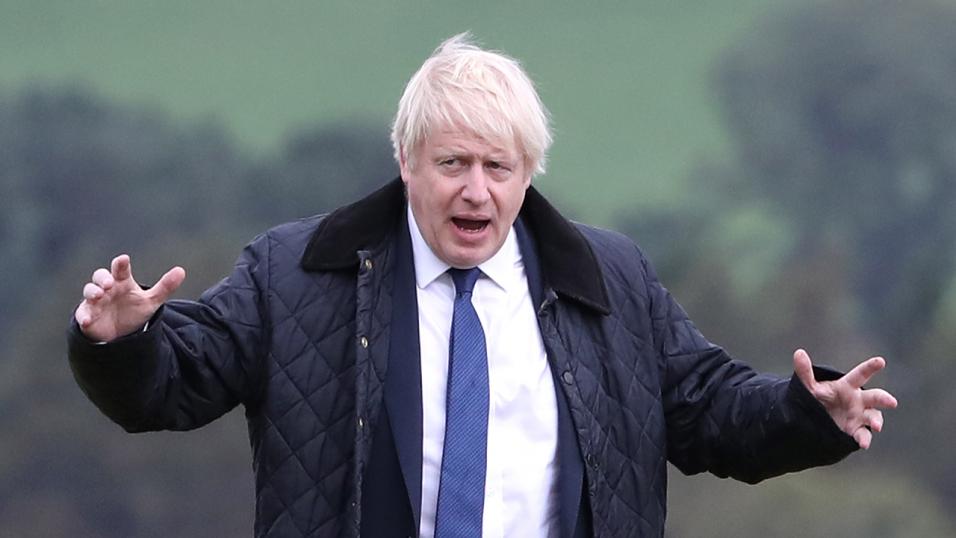 Johnson has said all countries must pull together
Boris Johnson has called for global unity in the coronavirus battle, ahead of a virtual pledging conference with other world leaders. Tradefair brings you the latest from UK politics...
It's humanity against the virus - we are in this together, and together we will prevail."

- Boris Johnson
Boris Johnson has said all nations must work together to advance efforts to find vaccines, treatments and tests for coronavirus.
The UK prime minister will today (May 4) co-host a virtual conference with other world leaders to raise funds for the development of vaccines, treatments and tests for Covid-19. The pledging event will begin a month-long international investment drive ahead of the Global Vaccine Summit, which the UK will host on June 4.
It comes as some countries take the first steps to restart their economies after nationwide lockdowns and the UK considers measures to allow workplaces to reopen.
'Humanity against the virus'
Johnson will co-host today's pledging conference with leaders and representatives of eight other countries and organisations: Canada, France, Germany, Italy, Japan, Norway, Saudi Arabia and the European Commission.
The UK - which is already the biggest donor to the global coronavirus vaccine fund, Downing Street noted - will confirm its pledge of £388 million for further research into treatments and tests for the virus. This is part of a larger aid commitment of £744 million to tackle the current pandemic and support the global economy.
Speaking to the conference, the prime minister will call on all countries to work together to build "an impregnable shield around all our people" - something that can only be achieved with the creation and mass production of a vaccine.
"The race to discover the vaccine to defeat this virus is not a competition between countries, but the most urgent shared endeavour of our lifetimes," he will add.
"It's humanity against the virus - we are in this together, and together we will prevail."
This message was echoed in an open letter co-signed by key European figures including French president Emmanuel Macron and German chancellor Angela Merkel. It warned that "none of us is immune to the pandemic" and said the consequences of the outbreak could be "particularly dramatic" in Africa and the southern hemisphere.
"In our interconnected world, the global health system is as strong as its weakest part. We will need to protect each other to protect ourselves," the leaders added.
Economies reopening
As global leaders commit further funding to efforts to find treatments and a possible vaccine for Covid-19, several countries around the world are taking tentative steps to ease lockdown restrictions and reinvigorate their economies.
Italy, which was the first country in the world to order a nationwide lockdown and has recorded nearly 29,000 coronavirus-related deaths, has started allowing its citizens to move freely within their regions, see relatives and visit parks.
In Spain, adults have been permitted to exercise outdoors for the first time in seven weeks, while half of the states in the US have begun lifting some constraints.
As for the UK, a draft government plan seen by the BBC has suggested measures that could allow businesses and workplaces to reopen. These include:
Alternatives to social distancing where it's not possible

Controls on the number of people using equipment

Staggered shifts

Home-working wherever possible

Reduced hot-desking

Johnson has said he will outline his "roadmap" out of lockdown by the end of this week.

Cabinet Office minister Michael Gove said during yesterday's daily coronavirus briefing that people shouldn't expect the country to be "flicking a switch and going... back to the old normal".

He suggested the government would be taking a "phased approach... which allows us to monitor the impact that those changes are having on public health".

Any announcements on the easing of lockdown restrictions will have an impact on stock markets, as investors look for signs of companies getting back to normal and the economy getting back on its feet.

The FTSE 100 sank to its lowest point since 2011 in March, but gained more than 8% throughout April.

Last week, however, London's blue chip index suffered its worst daily drop in a month following grim economic reports and signs that Donald Trump was considering placing fresh tariffs on China.

The FTSE saw an early fall of 0.7% at the start of today's trading and was 0.1% down by late morning.
What is Tradefair?
Tradefair is Betfair's new spread betting service, offering trading on thousands of financial markets such as Gold, EUR/USD, FTSE 100 and Twitter. Whether you think prices are going up or down, Tradefair lets you take a view.
Check out our latest Special Offers

Please note: Our services include products that are traded on margin and carry a risk that you can lose more than your initial deposit. The products may not be suitable for everyone - ensure you fully understand the risks involved.