UK Politics: Theresa May's ministers cling to power in brazen new world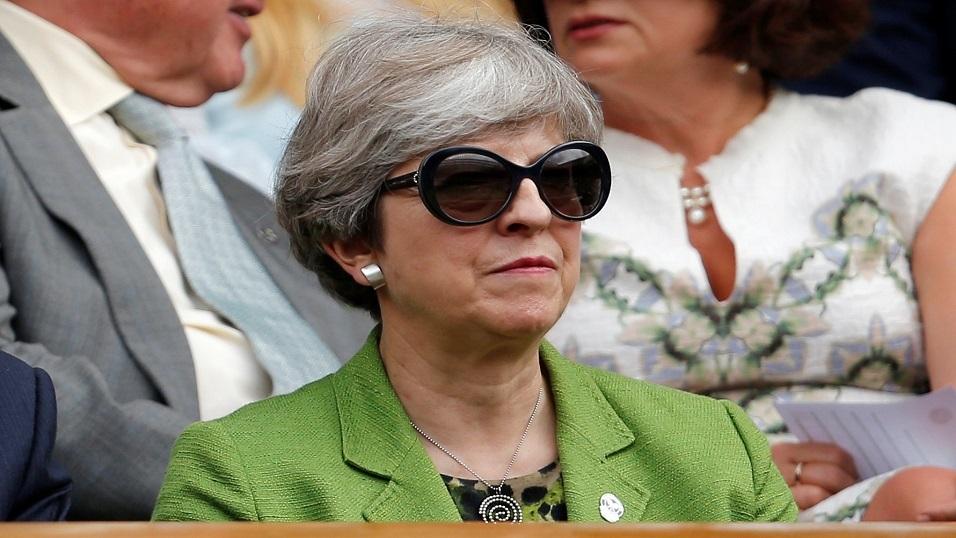 May (above) leads a government in which MPs refuse to resign
As the Windrush scandal deepens, Amber Rudd is refusing to resign as Home Secretary. Can she hang on? Or will Rudd have to go? Meanwhile, can Labour paint London red in Thursday's local elections? Max Liu assesses the latest news and betting odds...
"Bettors think the pollster might have it wrong south of the river and make Labour [1.9] marginal favourites to win Wandsworth, with the Tories [2.06]."
Seven days ago, this column said the Windrush scandal would run into a second week. Now, with Home Secretary Amber Rudd's position looking more tenuous by the day, it enters a third week. Will Rudd hang on? Or will she be forced to resign?
On Friday evening, Rudd announced on Twitter that she will address the House of Commons on Monday. This was in response to news reports that, contrary to her earlier claims, Rudd was informed of specific targets for the removal of immigrants.
1/4 I will be making a statement in the House of Commons on Monday in response to legitimate questions that have arisen on targets and illegal migration.

? Amber Rudd MP (@AmberRuddHR) April 27, 2018
Rudd's announcement came at the end of a week in which she's been accused of incompetence, dishonesty and, in Sadiq Khan's words, "inhumane treatment of immigrants." Shadow Home Secretary Diane Abbot has called for Rudd to resign.
Will Rudd hang on to protect May?
Rudd cannot blame her predecessor for the simple reason that the Home Secretary before Rudd was... Theresa May. Before she became PM in July 2016, May spent six years as Home Secretary. That's the longest anyone has spent in the job in the modern era, so May had time to implement her policies and mould the office in her image.
May is responsible for the reduced immigration targets that created the Windrush scandal and the so-called "hostile environment" that created harrowing experiences for immigrants from Commonwealth countries, some of whom have been living in this country for several decades.
The buck stops with May and, for Rudd, that's both a curse and blessing: on the one hand, Rudd can't blame her predecessor, but, on the other hand, she might keep her job precisely because her removal would expose the PM and lead to calls for May's resignation. That could trigger a general election which the Tories could easily lose, even though bettors make them [1.9] to win the next time Britons go to the polls.
Much then is riding on Rudd. Her predicament is nasty, knotty and typical of a government that will do anything to cling to power. Rudd should have gone by now and, were she a member of a more secure government lead by a powerful PM, she would have resigned or been sacked.
But these are not normal times. With her reduced majority, May allies know she's desperate not to lose them while her enemies in the cabinet know she can do nothing to discipline them. Priti Patel clearly thought she could do what she liked as International Development Secretary, while May refused to let Damien Green go until she absolutely had to. In January, May tried to reshuffle Jeremy Hunt from Health. Hunt simply refused and kept his job.
Rudd has learned from Boris Johnson
Of course, when it comes to behaving with impunity, nobody in government rivals Boris Johnson. When he criticised her approach to Brexit, May didn't sack him. Even worse, when he endangered a British citizen (Nazanin Zaghari-Ratcliffe) abroad, Johnson didn't contemplate resigning and, instead, simply brazened out the criticism. In different circumstances, and for different reasons, Rudd is now trying to do the same.

The odds on Rudd being next Tory leader have drifted to [28.0] this week, but Johnson has shortened to [11.0] and is once again second favourite behind Jacob Rees-Mogg [5.5]. In the past, embattled cabinet ministers would resign, eat some humble pie on the back benches and plot their long term come back. In our brazen new world, however, there's no need for comebacks - you just simply refuse to resign, even when everyone knows you should.
The Home Secretary probably looks at the Foreign Secretary and thinks that, if she can survive the next few days, she can cling on to her job for as long as she wants it and, eventually, her leadership ambitions can be revived.
Rudd might yet have to go. But as May's foil, and a key member of a weak government, she clearly believes that she can survive.
Can Labour paint London red in Thursday's local election?
Thursday will be the biggest night in UK politics since last June's general election. May 3 sees elections in 150 council wards but much of the focus will be on the capital where Labour are trying to win seats that have traditionally been Tory strongholds.
Look out for Wandsworth and Westminster. Labour have been targeting both for several months, running an energetic ground campaign. Momentum activists believe that taking Wandsworth, which was famously dubbed "Thatcher's favourite council" in the 1980s, will show that the party can win anywhere under Jeremy Corbyn.
This week's polling indicates that Labour might fall short of their ambitious targets. YouGov put Labour on 51%, with the Tories on 29%, across London. If those figures are correct then Labour will not win Wandsworth or Westminster.
Bettors make the Tories [1.18] to hold on to Westminster. However, they think the pollster might have it wrong south of the river and make Labour [1.9] marginal favourites to win Wandsworth, with the Tories [2.06]. That might be shrewd, as the polling could stop Labour from getting complacent and energise their activists in the final days before voting. It's going to be a fascinating night on Thursday.