UK Politics: Michael Gove can't rule out Brexit delay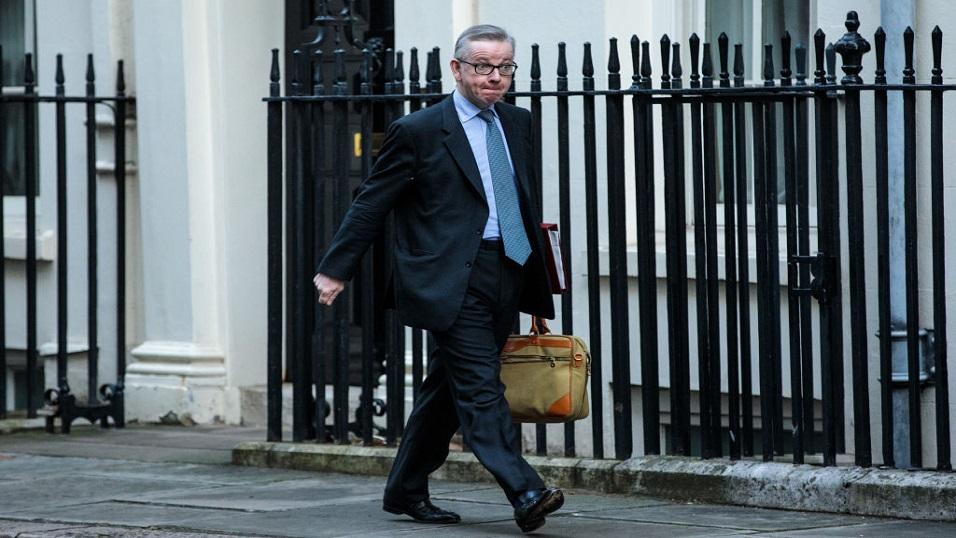 Gove didn't rule out an Article 50 extension
With 33 days to go to Brexit, an extension to Article 50 looks more likely than ever. Meanwhile, Labour's election odds drift but Max Liu isn't impressed by TIG.
Michael Gove, the favourite to succeed Theresa May as leader of the Conservative party, refused to rule out on Sunday that Article 50 will be extended beyond March. The UK is supposed to leave the European Union on March 29 but bettors have long been convinced that date will be pushed back, with current exchange odds making it 1.330/100 that the UK will remains inside the EU beyond the Brexit deadline.
Speaking on the Andrew Marr show, Gove insisted that Tory MPs should back Theresa May to get her Brexit deal through parliament in time for March 29. But he didn't rule out an extension to Article 50. Gove's circumspection will compound the view that Britain is staying in beyond the deadline that was agreed when Article 50 was triggered two years ago. In Betfair's new "Article 50 to be revoked?" market, you can get 5.49/2 on "Yes".
Cabinet ministers threaten to defy May...
Gove's comments came 24 hours after three cabinet ministers threatened to vote against Theresa May on Brexit unless she comes up with a better deal in the coming weeks. Amber Rudd, David Gauke and Greg Clark all said on Saturday that they are prepared to vote for a Brexit extension.
MPs will debate Brexit again on Wednesday when they will consider an amendment tabled by former Tory minister Oliver Letwin and Labour's Yvette Cooper that would let parliament delay Brexit and prevent a no-deal. Bettors make it 1.42/5 that the House of Commons will not pass a Brexit deal by the end of March.
While others tell her to go in May
It looks more likely than ever that May will leave office in 2019. The PM is 3.39/4 to go in the period July to September this summer, but she's also the same price to make her exit in July 2020 or later.
There are reports this weekend, however, that the PM could be forced out of Downing Street after the local elections which take place on 2 May. So it might be worth backing her to go in the period April to June at current price of 5.95/1.
That would mean a Conservative leadership election this summer. Gove is 6.611/2 to succeed May, followed by Boris Johnson 6.86/1 and Sajid Javid 10.09/1.
Labour election odds drift...
At the end of a week when nine MPs quit Labour, the party is 2.6613/8 to win the most seats at the next general election and 5.69/2 to win a majority. Jeremy Corbyn is out to 7.613/2 to Britain's next prime minister - a longer price than Gove 7.06/1 .
If the Independent Group (TIG) establish themselves as a party and field candidates at the next general election then, according to early polling, they could win around eight to 14 per cent. I'll take those figures with more than a pinch of salt, especially as there are rumours of up to 20 more MPs on the brink of joining TIG.
As somebody who has recommended backing Labour to win the next election, though, I don't anticipate TIG becoming the UK equivalent of the French En Marche group that brought Emmanuel Macron to power, in part due to the dearth of talent among TIG.
But TIG look vacuous
It speaks volumes that Chuka Umunna is in pole position to lead TIG. It's rarely mentioned now but, in the summer of 2015, Umunna was favourite to be next Labour leader. Four days into the leadership contest, Umunna quit, apparently because he wasn't ready for the attention. You could make an argument that Umunna's failure to go the distance as a leadership candidate paved the way for the rise of Corbyn.
I've heard nothing from TIG members about what kind of policies they will champion and, looking at the make-up of the group, it's difficult to imagine that they'll come up with anything fresh.
How can they, when they're a mix of a new generation of careerists who voted for austerity and old timers who've been around so long they supported the war in Iraq? The worst of them, arguably, are those polite Tories who claim to be appalled by austerity, as if they didn't know what they'd signed up for by becoming MPs in 2010.
The turning point in the last general election campaign was the leaking of the Labour manifesto. That was when, after almost two years of being undermined and written off, Corbyn's Labour could show voters what they were proposing.
Policies matter and, at the moment, TIG have none to repair the damage done to Britain in the past eight years. Labour have plenty and, when the election campaign comes, it's still possible that voters will take them to heart.