UK Politics: Windrush scandal shows Tories are as nasty as ever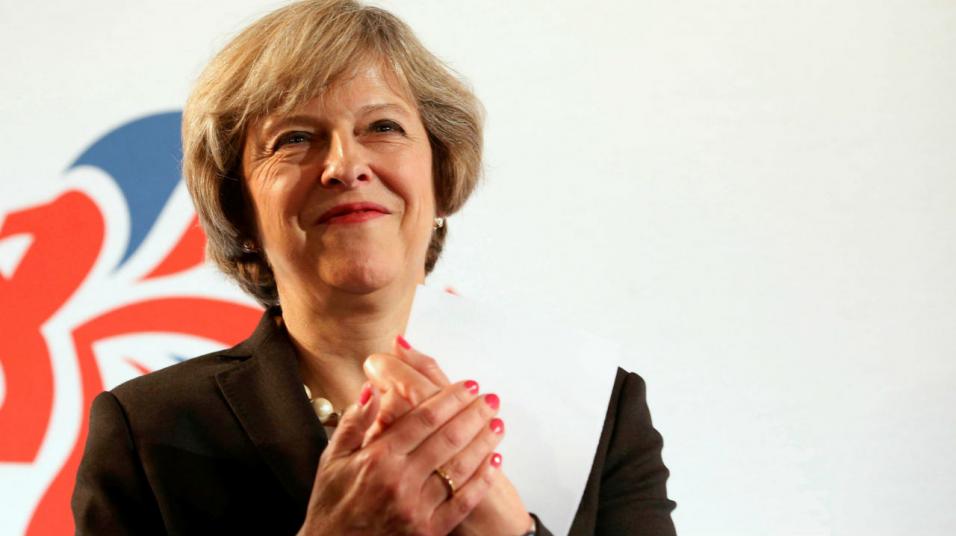 Theresa May is under fire for creating a hostile environment for immigrants
The PM has apologised, and the Home Secretary might have to resign, but the Windrush scandal exposes the rotten heart of this Conservative government and it could yet damage their standing among millions of voters, says Max Liu...
"Interestingly, Shadow Chancellor John McDonnell said this week that Labour might back another Brexit vote if there was overwhelming public support. A second referendum by 2020 is [4.5]."
Theresa May spent much of this week apologising for the treatment of the Windrush generation. The Prime Minister, who was Home Secretary during the time that the government tried to create a "hostile environment" for immigrants, is under fire for the way people from Commonwealth countries, some of whom came to this country over a century ago, have been treated.
Some opposition MPs are calling for the current Home Secretary, Amber Rudd, to resign. Her Labour counterpart, Diane Abbot, says Rudd should consider her position while the SNP's leader at Westminster, Ian Blackford, calls the Home Secretary's position "untenable". This weekend, it's reported that Rudd boasted to May that she would increase deportations.
So far, the Home Secretary is clinging on but she may yet have to be sacrificed to protect the government from more damage, so check out Betfair's market on Rudd's potential replacement. In terms of the next Conservative leader betting, Rudd has drifted to [21.0].
A national disgrace but will the government pay the price?
The government's treatment of Windrush citizens is, of course, more significant than any politician's career. It's an indictment of the way attitudes towards immigrants have hardened in the past decade. That the government wanted to create a hostile environment for anyone, let alone people who have made enormous contributions to this country, is a national disgrace.
This goes back to May's "racist vans", which this column discussed in 2013 when May was Home Secretary, but it's difficult to gauge whether the current controversy will damage the government.
Last week, I reported that May is arguably stronger now than she has been at any point since last year's general election. That's backed up by YouGov polling this week that puts the Tories five points ahead of Labour and gives May a 14 point lead over Jeremy Corbyn in terms of who people prefer PM.
That's backed up on Betfair where the Conservatives are [1.98] to win the next election, with Labour [2.12]. But a PM with no majority is always in a perilous position and her lead, in the polls and betting, will vanish if millions of Britons decide that the Windrush scandal encapsulates this government's cynicism and incompetence.
A big week for Brexit
On Wednesday night, the government suffered an emphatic defeat in the House of Lords, where Tory peers were among those backing an amendment to the EU withdrawal bill.
The amendment simply means the government must reveal the steps it has taken on an alternative customs union. However, Shadow Brexit secretary Keir Starmer is among those who see the vote - one of the biggest in the Lords' history - as a sign that support for staying in the EU customs union is growing.
So far, Corbyn and other shadow cabinet members have refused to support calls for a second referendum. This week, however, Shadow Chancellor John McDonnell said Labour might give its backing to another vote if there was overwhelming public support. A second referendum by 2020 is [4.5].
The National Audit Office this week predicted that the Brexit divorce bill will be billions of pounds more expensive than the government thinks. This coincided with a report from a key think tank's forecast that the government's current Brexit plans will make Britain more than £600 million worse off per week.
What is May to do? It's reported this weekend that the PM could agree to keep Britain in the Customs Union - a move that would upset the hardline Brexiteers in her party and have ramifications for her own leadership.
Bettors are still backing May to get the job done by next year, with the UK [1.59] to have left the EU by 29 March 2019 and the PM [1.47] to still be in office when it happens.