Brexit Vote Latest: Labour to table no confidence vote in government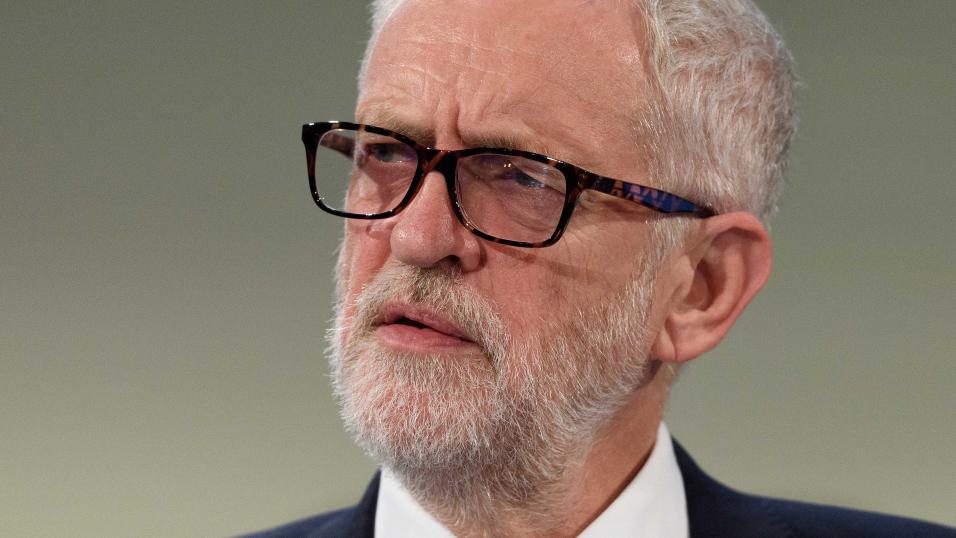 Jeremy Corbyn will table a no confidence vote in the government
Labour will table a no confidence vote in the government after Tuesday's Brexit vote, but Theresa May is likely to survive and resist calls for a general election, says Max Liu.
Jeremy Corbyn will table a vote of no confidence in the government after Theresa May's Brexit withdrawal deal is rejected by MPs on Tuesday. Exchange bettors make it 1.041/25 that May will be defeated in Tuesday's meaningful vote and Labour look set to table a vote of confidence directly afterwards, in the hope that it will bring down the government and trigger a general election.
May aiming to limit scale of defeat
May is spending the 48 hours left before Tuesday's vote trying to win support across Parliament. The PM needs to convince a majority of 650 MPs to back her deal, but as she has no majority in parliament, that's unlikely. Tory MPs are saying privately that May's best hope is to lose on Tuesday by under-100 votes.
Like Burton Albion lining up against Manchester City then, May is simply hoping to limit the scale of defeat. Betting on how many MPs will vote "Aye" on Tuesday is a dangerous but entertaining game, and the odds in the Exchange market are all over the place, with 220-229 the current favourite at 7.06/1. Winning only 199 or fewer 8.07/1 would be massive blow to the PM, and you can find out about the gamut of possible outcomes here.
Tories and DUP will back May in confidence vote
Corbyn's ideal scenario is that, following defeat for May in Tuesday's Brexit vote, he tables his no confidence vote, which Labour wins, leading to the collapse of the government and a general election is called immediately.
Speaking on the Andrew Marr Show on Sunday, Corbyn said that a general election could take place in late February or early March, which would involve extending Article 50 (the odds on that happening narrowed again this week to 1.271/4).
Unfortunately for Corbyn, though, Tory MPs will back the government in the confidence vote and, crucially, the 10 DUP MPs, who will vote against the withdrawal bill, will also support May on this occasion.
Still, a general election this year 2.35/4 is not impossible. A new poll from Survation this weekend - the polling firm with the most accurate projections at the last general election - gives Labour a three point lead over the Conservatives:
January 11, 2019
I still think a Labour majority 3.7511/4 is the bet.
If we learned one thing from Brexit: The Uncivil War...
The Channel Four film Brexit: The Uncivil War, which aired this week, has been dismissed as inaccurate and irrespsonsible by critics for its flattering depiction of the Leave campaign chief Dominic Cummings who invented the slogan "Take Back Control".

If the film contained a kernel of truth, however, it concerned those running the Remain campaign, who were convincingly portrayed as complacent and clueless about the public mood. Watching them blundering about was a reminder that, if there is a second referendum, which Exchange bettors make a 37% possibility this year, then Remainers will need to approach things differently.
Have we seen anything to suggest they'd be smarter second time around? On Sportsbook, it's 21/10 that Remain will win a second referendum in 2019, and 5/1 that Leave will win. That price factors in the fact that you lose the bet if there is no referendum this year, but it still reflects the sense that the public has swung in favour of Remain, with Leave voters recognising their error and around two million young people, who were ineligible to vote in 2016, coming of age in time to take part this time.
I'm not convinced that Remain would win. Many people were stunned when Leave won in 2016, so it's not impossible that a second vote would produce a repeat surprise. But that's a discussion for another time. In the meantime, a tumultuous few days awaits.

Discover the latest articles
Read past articles