UK Politics: The Tories have no strong candidate to succeed May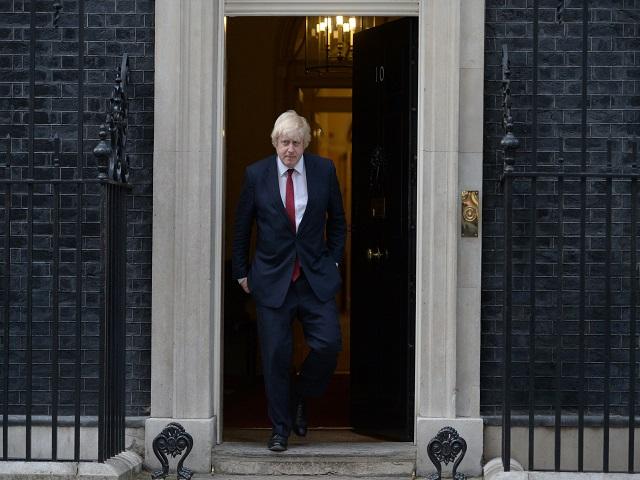 Is Boris Johnson (above) losing his touch?
While the Conservatives' negotiations with the DUP drag on, Max Liu looks at the market for next Conservative leader and is unimpressed by the leading candidates...
"It's only a year since Johnson put personal ambition before principle and campaigned for a Brexit that he, like many MPs, knows is madness. And yet we persist in talking up his chances of becoming PM."
Everyone agrees: it's a matter of when not if Theresa May is ousted as leader of the Conservative Party. As May tries to reach a deal with the Democratic Unionist Party (DUP), that will help her get bills through Parliament, the odds on her failing to see out the summer as Prime Minister have fallen to [2.8].
Former-deputy PM Michael Heseltine says that, in private, the leading candidates are already sounding out potential supporters. He went on to say, however, that there is no obvious successor to Theresa May. Heseltine knows plenty about Tory leadership contests - he'll be be remembered for bringing down Margaret Thatcher - and his words add to the sense that the Tory party lacks talent.
All over for Boris Johnson?
As our wild election night was unfolding a fortnight ago, and the Conservatives were suffering shock defeats in previously safe English constituencies, one thing happened that was entirely predictable: political pundits started speculating about the chances of Boris Johnson succeeding May. Bettors reacted, with Johnson backed into favourite to be next Conservative leader, while the odds on him becoming PM after the election also shortened.
It's only a year since Johnson put personal ambition before principle and campaigned for a Brexit that he, like many Tory MPs, knows is madness. And yet we persist in talking up his chances of becoming PM. May has made many mistakes but her first as PM was making Johnson Foreign Secretary. In his 11 months in the job, Johnson has made countless gaffes and alienated foreign leaders.
Speaking of gaffes, did you hear Johnson's disastrous interview with Radio Four this week? John Prescott called it "the worst interview with a politician ever" and, whether that's true or not (competitive field), it's a sign that Johnson might no longer be the arch-manipulator he used to be. There have been several signs over the past year that Johnson is losing his edge, ever since he was forced to pull out of the contest to succeed David Cameron.
Perhaps Johnson's confidence took a knock during those extraordinary days after last summer's referendum and he is now destined never to become Tory leader. Whether you think that's a good thing or not, Johnson [6.2] is not the one to back to succeed May, even if his odds are drifting.
Next Tory leader?
.
David Davis [3.7] is now the favourite to be next Tory leader and [4.3] to be next PM. If you want any clearer evidence that the Tories are a party in the decline then let that sink in: the man who lost the 2005 leadership election to Cameron, is now in contention to the UK's next PM, after spending a decade on the back benches with the other libertarian headbangers.
Leadership elections in both main parties have been producing surprises for more than a decade and, with no obvious successor to May, the next Tory contest could produce another shock. Ruth Davidson [10.0] might the Tories' most popular politician but, to become an MP, she'd first need to abandon the Scottish Conservatives and win a by-election. Amber Rudd [11.0] is regarded as a potential leader but would her tiny majority in Hastings put off MPs?
It's possible that Parliament hasn't seen the last off George Osborne (he's [110.00] to succeed May as Tory leader) but, if he really does want to be leader one day, his decision to leave before the election demonstrates poor judgement. Looking down the market, Hestletine appears to be right: there's a dearth of strong candidates to succeed May and that, as much as any other reason, is why she's still in Number Ten.