UK Politics Betting: Will Brexit finish Corbyn?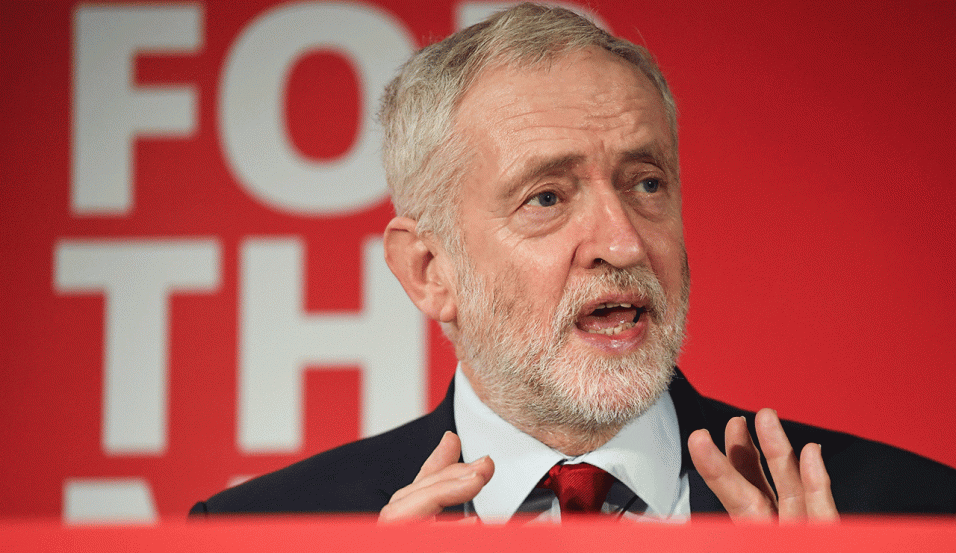 Jeremy Corbyn must jump off the Brexit fence within weeks
As Brexit scythes through our political parties and process, Jeremy Corbyn is the latest leader under pressure. Paul Krishnamurty analyses Labour's growing crisis...
"Labour divisions are real and very soon they will need something much clearer than a conference motion. It may not make sense to come off the fence now but they will have to after, or assuming, the deal fails in parliament."

Brexit may have ripped politics apart but it has yet to remove either of the main party leaders - despite no shortage of opposition. Like Article 50, though, the clock is ticking.
Recent speculation has centred on Theresa May, who was matched at just 1.11/10 to be Next Leader to Leave and is still odds-on at 1.9210/11. However if weekend headlines and social media warring are indicators, focus may be about to shift to Jeremy Corbyn - still an outsider at 11.010/1 but those odds are shortening.
Guardian interview infuriates Remainer critics
Already under pressure from 'Peoples Vote' campaigners to change Labour policy, Corbyn's interview with The Guardian sparked another round of social media blood-letting on the left. Stating that Labour would go into a snap election pursuing renegotiation, rather than a referendum, was a gift to his critics.
Those who have consistently pointed to Corbyn's career of Euroscepticism and failure to lead during the referendum feel vindicated. They claim he is a Brexiteer leading an overwhelmingly Remain party, sleepwalking towards electoral catastrophe. One recent poll showed that Labour could fall behind the Lib Dems if enabling Brexit. That is probably overblown but must be a worry given their historic rivals remain unpopular, stuck in single-digits.
Labour tactics remain deliberately vague
As ever with Corbyn, the media and his opponents, it is instructive to read the actual piece, rather than the headline. He also said Labour policy was unchanged. The problem is hardly anybody understands their policy, let alone the tactical sequencing.
To clarify, that position has three stages. 1) Vote down May's deal. 2) Try to force a general election. 3) All options on the table, including Remain.
To date, that has been a shrewd, ambiguous plan. Designed to keep Labour factions relatively united, delay the hard decisions, let the Tories tear each other apart and take the hit. When May's deal fails and they are forced to delay or reconsider Brexit, Labour will be freer to ditch past commitments in response to a national crisis that was not their creation. It would make no strategic sense to commit anything yet, before the parliamentary vote.
Another problem with the weekend narrative is that, as he said in the interview, Corbyn doesn't dictate party policy. The main rationale behind his leadership bid and grassroots popularity was to democratize the party, handing policy making power down to the members. Their Brexit policy was the result of a conference motion, for which wide internal divisions were overcome impressively quickly.
Fence-sitting only works for a few more weeks
Nevertheless, the divisions are real and very soon they will need something much clearer than a conference motion. It may not make sense for Labour to come off the fence now but they will have to after, or assuming, the deal fails in parliament in mid January.
If it pans out as predicted earlier, and backbenchers force a vote on a referendum that includes Remain, Corbyn will face his moment of truth. He can justify supporting the amendment on grounds of being duty bound to support members. If he doesn't and backs any form of Brexit, I think his days are numbered.
Labour need a younger, long-term leader
The brand has definitely deteriorated since peaking at the 2017 election. Given the chaos and division within May's government, Labour should surely be faring better than tied in the polls. The leader's approval ratings are dismal. This is a moment for both long-term opponents and Remain-backing allies to start planning ahead. This tweet from Clive Lewis - an otherwise loyal front-bencher, Momentum ally and advocate of the Corbyn programme - feels significant.
Have known this member for a good while. Solid comrade and local community campaigner. She's not the first member to say this to me and it's becoming a genuine concern https://t.co/7G61vh2mMA

? Clive Lewis (@labourlewis) December 22, 2018
Since tipping him to win the leadership in 2015, I've consistently argued the ideal scenario would be for Corbyn to step aside midway through a second term of opposition, having transformed the party, in favour of a younger, more electable alternative without the historic baggage.
Suddenly, Brexit highlights the generational differences. Socialists of all ages can unite around workers rights and fighting poverty, but come from entirely different perspectives on Europe.
Historically Labour were deeply split and Corbyn's wing of the movement was always anti-Europe. However after 1983, they declined in numbers and relevance until 2015. The hundreds of thousands that he inspired to join the party, though, are overwhelmingly Remainers.
Brexit presents an opening for rivals
Until now, talk of Labour leadership challenges has revolved around MPs and journalists who were always bitterly opposed to Corbyn. Hence the failure to gain traction and reluctance to act after Owen Smith was thrashed in 2016.
The months ahead could embolden rivals to try again. The passage of time has allowed new faces, not or less associated with the Blair government, to emerge. The likes of Lewis, or Keir Starmer, would get a fair hearing from the members, especially if retaining the domestic policies and John McDonnell as Shadow Chancellor.
I don't think a move is imminent - because Labour are reluctant to interrupt the Tory civil war - but at some point during 2019, the changeover narrative will gather momentum. Corbyn will either be blamed by some for Brexit, or be forced to lead a referendum cause that few believe he truly believes. It will seem like the perfect time for a party primarily supported by under-50s to be led by somebody of the same generation.
Bet on UK politics here
Next Leader to Leave
EU Referendum before 2020?
Next Labour Leader
Jeremy Corbyn Exit Date
Year of Next Election

Follow Paul on Twitter and check out his website, Political Gambler.
Discover the latest articles
Read past articles