UK Politics Betting: How will The Independent Group fare?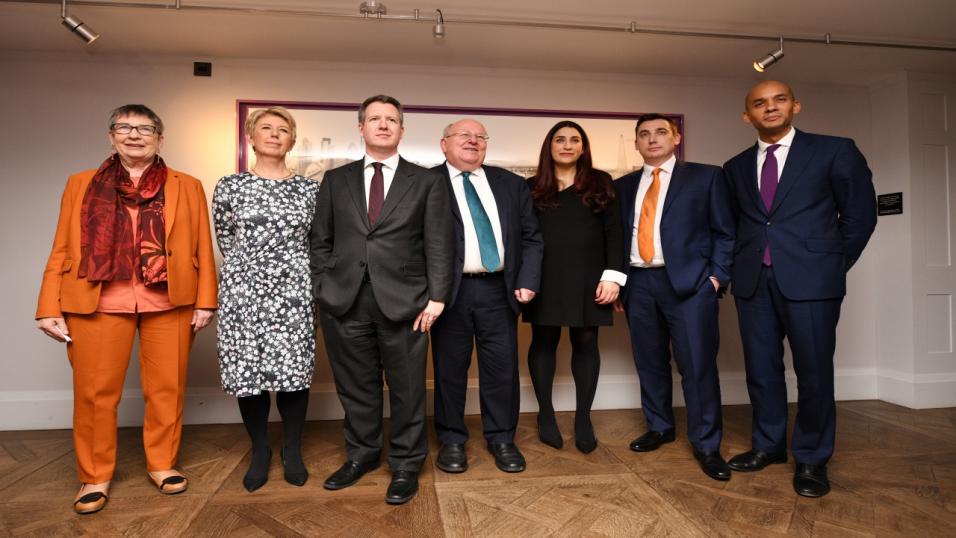 The seven Labour defectors now representing TIG
Westminster is shaking again after seven Labour MPs quit to form a new grouping. Paul Krishnamurty analyses the potential impact of The Independent Group...
"Both Tory and Labour support is soft. The last election was the latest stage of a realignment process, borne out of that failure of smaller parties and entrenched resistance to the other side."
It can't be quite described as another political earthquake, given that it has been the subject of speculation for years and intensely in recent days. Nevertheless, another week in UK politics has started with a bombshell. Seven Labour MPs have quit the party and formed a new group in parliament, calling themselves The Independent Group, or TIG for short.
Breakaway aim for a new collaborative politics
Their reasons for leaving were made crystal clear. They oppose Jeremy Corbyn's leadership, agenda, accusing the party of being institutionally anti-semitic and rotten to the core. Their own agenda moving forward, however, is both radical and vague.
Chuka Umunna - who will be at least seen as the leader - spoke of a new movement that reaches beyond Britain's ancient and tribal left/right split, to find 21st century political solutions. It was eerily reminscent of Emmanuel Macron's leadership pitch and, in a British context, drew instant comparisons with the Social Democratic Party (SDP).
History suggests this will hurt Labour's vote share
The UK political system and Labour Party have seen it all before. In 1981, four prominent Labour MPs launched a new party with their Limehouse Declaration. Soon they would form the Alliance alongside the old Liberal Party.
They immediately generated tremendous public excitement, winning by-elections and famously at one stage leading national polls. They regularly polled in the mid-twenties throughout the 1980s but proved extremely ineffective at taking parliamentary seats. Eventually they rebadged as the Liberal Democrats, led by Paddy Ashdown.
Their impact was significant, especially on Labour, but ultimately the project failed for reasons that probably still apply today. Most voters are more tribal than the seriously engaged, political class realise. They love the idea of something new, a 'none of the above' option, but can just as equally switch back after the scrutiny of an election.
Electoral system means small parties struggle
Moreover, the British system works against smaller parties. As the Lib Dems will testify, turning 20% of the vote into 20% of seats is a pipe dream under our electoral system. UKIP got just one MP for their 4M votes. Parties without hundreds of MPs get squeezed out of media coverage beyond an election campaign - where they are dismissed as a 'wasted vote'.
Nevertheless, this was inevitable. While the two main parties turned the clock back decades with massive rises in their vote share in 2017, both Tory and Labour support is soft. The last election was the latest stage of a realignment process, borne out of that failure of smaller parties and entrenched resistance to the other side.
Since that election, particularly during the farcical Brexit process, the term 'politically homeless' seems to be everywhere. 18 months ago on these pages, I recommended a bet at 120.0119/1 on 'Any Other Party' to win most seats at the next election. Today, it is trading at 22.021/1. Time to Cash Out.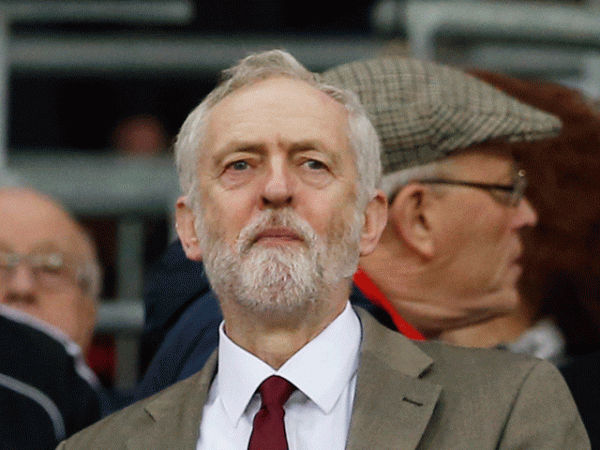 Yes, the electorate is soft and large numbers of 2017 Labour voters don't rate Corbyn. The Tory vote is almost certainly propped up by fear of Labour. If TIG do a deal with the Lib Dems, 25% is perfectly realistic for this new alliance. Such polling would represent a mortal threat to Corbyn's leadership.
Lack of by-elections and policies are a problem
Apart perhaps from excitable early polls, though, that is the limit and perhaps a gross overestimate given that their problems will start immediately. Labour people will demand they hold by-elections and constituency meetings will be no fun whatsoever.
Whilst this new grouping will be prominent among efforts to thwart Brexit, there are no wider policies to date. If they want to attract Tories, will they oppose Universal Credit as they did when representing Labour? What about tuition fees, school spending or public sector pay, given that they will doubtless be targeting the education vote?
Without policies - and it is hard to see how they materialise quickly - TIG will be derided as a vanity project. Labour will portray them as another party of the rich and defenders of the rigged system. Conservatives will label them the metropolitan, liberal, Remainer elite.
Apart from that 'Any Other Party' bet, the effect on Betfair markets has been minimal. The Tories have shortened slightly for Most Seats at the Next General Election into 1.855/6 and 3.185/40 to win an Overall Majority. Corbyn is 3.02/1 to leave office in 2019.
That assumes the Tories will benefit from this, primarily because it splits the Remainer vote. However it is too early to draw firm conclusions about the viability of this project or the electoral effect. The Macron experiment is not faring well and he enjoyed a favourable voting system. We don't know who will lead the Tories or Labour at the next election, when it will be or what will become of Brexit.
Perhaps the effect of this breakaway will be to empower the Corbyn programme. By resigning the whip, they have saved the party several gruesome deselection rows. By my reckoning, Corbyn is safer in his job than yesterday. A leadership challenge over Brexit may very well have been successful. With seven ardent Remainers gone and perhaps more to follow, that looks less likely than ever.
Bet on UK politics here
Most Seats at Next General Election
Overall Majority at Next General Election
Jeremy Corbyn Exit Date
Year of Next Election
UK to leave EU by 29/03/2019?
Follow Paul on Twitter and check out his website, Political Gambler.

Discover the latest articles
Read past articles