UK Politics: No deal Brexit and antisemitism in Labour - depressing times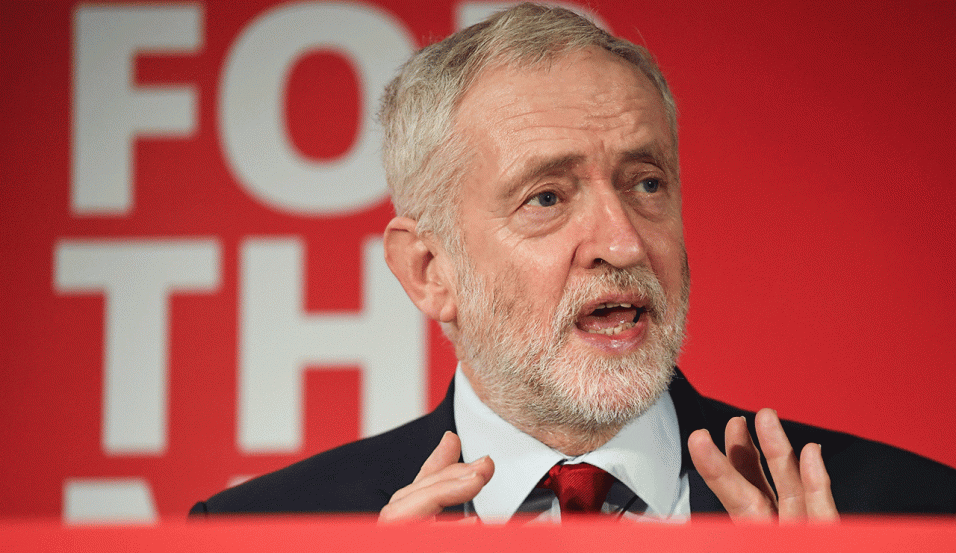 Jeremy Corbyn says Labour have "a real problem" with antisemitism
Liam Fox is the latest Brexiteer to say that Britain could leave the EU with no trade deal. Labour, meanwhile, are embroiled in another row about antisemitism, as Max Liu reports...
One of the remarkable things about Brexit is that, when it comes to the terms on which Britain will leave the European Union, those in power know no more than the rest of us.
There was confirmation of this frightening state of affairs this weekend when Liam Fox, the international trade secretary, announced that a no deal Brexit is odds-on. This might be news to some people, but it's not to political gamblers, as no deal is 1/2 on Sportsbook and has been for weeks.
Fox blames Brussels while Carney anticipates chaos
In July 2017, Fox said making a new deal with the EU would be for Britain "one of the easiest in history." A year later, he's resorted to simply quoting odds when asked what's going to happen.
What Fox should have said was: "A no deal Brexit is now odds-on... For this reason, let's call the whole thing off, explain to the public that it would be disastrous for Britain, admit that we've been irresponsible and sacrifice our political careers in the national interest."
Of course, Fox doesn't say anything of the kind because, for one thing, it takes a big person to say they were wrong, and for another, Fox is a Brexit fundamentalist who, like certain others of his ilk, cares more about self-preservation than the national interest.
Predictably, Fox blames the "intransigence" of Michel Barnier and the other EU negotiators. Fox has a point - EU leaders have entrenched ideas about what they need to do to protect their union (just ask the Greeks) which can make them irrationally stubborn negotiators. But the present impasse is the UK government's fault, as they knew all along who they were dealing with.
Fox's statement comes in the same week as Governor of the Bank of England Mark Carney said the risk of a no deal Brexit is "uncomfortably high." A few months ago, the government would have strenuously denied Carney's claim and accused him of being alarmist. Now the government knows that, unless Brussels makes concessions and accepts Theresa May's Chequers plan, there is chaos on the horizon.
That horizon is getting close, with the UK today trading at [1.77] on the Exchange to leave the EU in just over seven months. After that, Britain's best hope, it appears, is a prolonged transitional period during which a change of government could bring about a rethink.
Corbyn acknowledges Labour must go further to eradicate antisemitism
In spite of Alastair Campbell's efforts (the former-spin doctor is reportedly trying to recruit like-minded Remainers to form a new centrist party), for a u-turn on Brexit we probably need a Labour government to come to power. With more weeks like this one, though, the odds on that happening could lengthen.
Labour are marginal [2.06] favourites to win the next general election, but they spent this week mired in another debate about antisemitism in the party. Jeremy Corbyn has acknowledged that Labour has "a real problem" and vowed to root out antisemitism. Not to be outdone, deputy leader Tom Watson this weekend said Labour faces "eternal shame" over the antisemitism in its ranks.
Corbyn's supporters have launched a #WeAreCorbyn campaign on Twitter, designed to flag up his achievements in fighting discrimination as an MP for 35 years. It shouldn't be impossible to see that two things can be true at the same time: Labour has a problem with antisemitism and Corbyn's opponents are using it as an excuse to undermine him in increasingly cynical ways.
The whole thing is depressing. Time will tell if it costs Labour at the ballot box. My own view is that they can still win the next general election and I wouldn't rule out backing a Labour majority at [3.2].