UK Politics: Brexit latest and why Corbyn should keep calm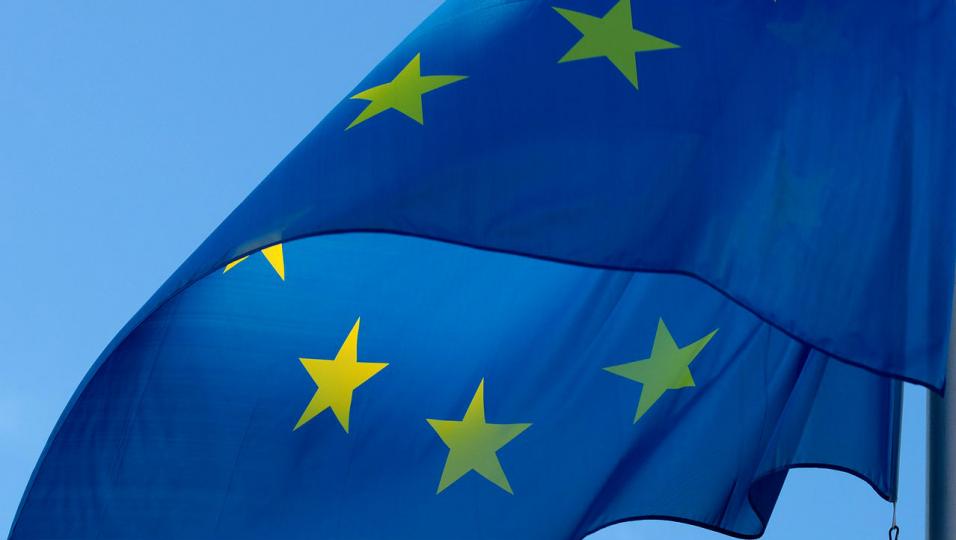 Can the UK and EU reach a deal by the March 2019 deadline?
With both sides of the Brexit debate preparing for a no deal scenario, will Article 50 be extended? Meanwhile, Jeremy Corbyn is under attack again, as Max Liu reports...
"As for a referendum on the Brexit deal (or lack thereof) by 2020, you can get [3.65] on the Exchange."
With the deadline for Britain's exit from the European Union just over six months away, anxiety levels are rising and politicians on both sides of the debate are preparing for a no deal Brexit. Next week, the government will publish advice about how to prepare for no-deal across several sectors, including farming and finance.
Meanwhile, Nigel Farage is joining forces with the Leave Means Leave group to campaign against Theresa May's plans for a soft Brexit and Jacob Rees-Mogg is trying to rebrand a no-deal Brexit as "a clean Brexit."
On Betfair Sportsbook, it's 4/7 (a 63% chance) that the UK and European Parliaments will have approved Britain's exit from the EU by 30 March next year. If you think that's unlikely - and with speculation mounting that no deal could mean extending the Article 50 negotiation period, there are good reasons to take this view - then the 11/10 on no agreement is more appealing.
As for a referendum on the Brexit deal (or lack thereof) by 2020, you can get [3.65] on the Exchange.
Is relentless anti-Corbyn campaign taking its toll on Labour leader?
Remember the silly season? That was what we used to call the quiet weeks of summer when a shortage of serious news meant the papers and bulletins were filled with trivial stories. Now there's no need for silliness, as editors can fill their summer papers with stupid allegations against Jeremy Corbyn.
This week the Corbyn critics surpassed themselves with the absurd wreath laying row. The Daily Mail accused Corbyn of laying a wreath at the grave of people involved in a terrorist attack at the 1972 Olympic Games. Corbyn denied this, saying he was at the cemetery in 2014 to honour innocent people killed in a 1985 Israeli air strike.
Israel's Prime Minister Benjamin Netanyahu weighed in, saying Corbyn deserved "unequivocal condemnation", while UK Home Secretary Sajid Javid called for Corbyn to resign. Labour has taken the unusual step of making formal complaint to the press regulator about the Daily Mail's allegations.
Are these allegations getting to Corbyn? Since becoming Labour leader in 2016, he's come under attack from MPs in both main parties, as well as their friends in the press, who will say and do anything to try to prevent Britons from electing a left-wing government.
Some criticisms are justified (Labour needs to do much more to root out anti-Semitism) but much of it has been scaremongering nonsense (the accusation in 2016 that Corbyn was a threat to national security).
Corbyn should keep calm and win the next election
So far, Corbyn has done well to rise above the criticisms - unprecedented for any major party leader in this correspondent's adult lifetime - but he is said to be particularly troubled by the allegations of anti-Semitism in Labour.
Some commentators believe that Corbyn is losing the composure under fire that served him so well in last year's general election campaign. It's difficult to gauge what affect the endless allegations are having on the public's perception of Corbyn.
A YouGov survey this week showed half of Brits weren't following the wreath story, so it seems unlikely that it will be on voters' minds when they go to the polls.
Elections tend to be won and lost on domestic policy and, even though the potential emergence of a new centrist party could complicate matters, Corbyn's Labour should still have the more convincing manifesto and the more effective campaign.
On the other hand, Corbyn's opponents are hoping that the cumulative effect of these allegations will deter people from voting for Labour. It didn't work at the last election and, as his opponents intensify their attacks, Corbyn must keep trying to communicate with voters over the heads of the mainstream media and their allies in Parliament.
Week to week, the polls swing around small margins - one week Labour are up by two points while another week sees the Tories ahead by four, depending on who you listen to - which are well within the margin of error. At [2.12] to win most seats and [3.2] to win a majority, Labour remain a good bet at the next general election.