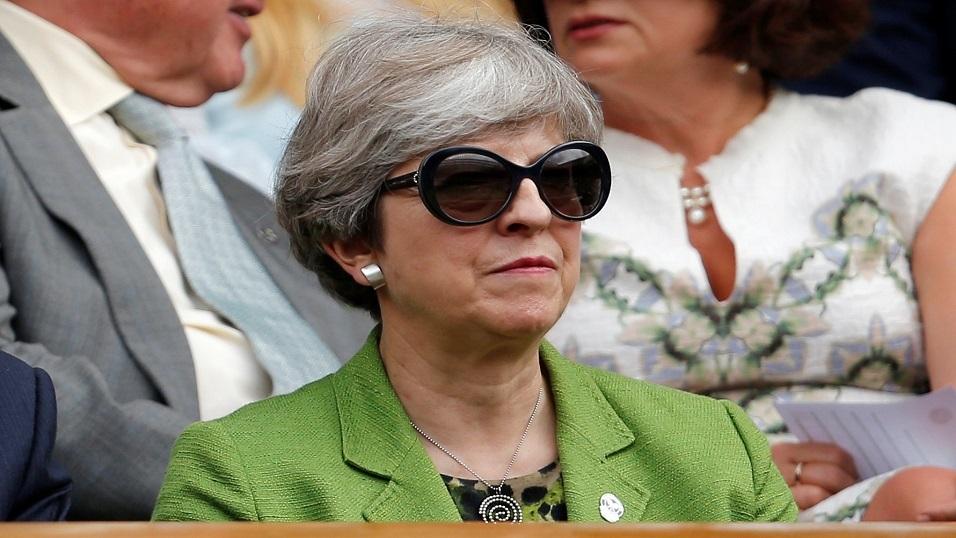 May is introducing a new code of conduct but is it enough?
It's been another tumultuous week in Westminster, as Defence Secretary Michael Fallon was forced to resign following allegations of sexual harassment. Politicians from both main parties are implicated in the developing scandal but the government will come off worst, says Max Liu.
"A scandal for Parliament is always likely to damage the government more than the opposition - just ask Gordon Brown who was Labour Prime Minister during the MPs' expenses scandal of 2009."

This week has been dominated by rumours and revelations about sexual harassment in Parliament. So far, Defence Secretary Michael Fallon is the only minister to lose his job, resigning on Wednesday because, he said, his conduct was unacceptable in the past.
Fallon admitted putting his hand on the knee of journalist Julia Hartley-Brewer but it was always likely that wasn't the only reason for his resignation. On Friday, news emerged that Tory leader of the House of Commons Andrea Leadsom complained about lewd comments from Fallon in 2012, although Number Ten denies that was a factor in his resignation.
On the other side of Parliament, Jeremy Corbyn is under pressure to explain why he promoted an MP who had previously been accused of sexually harassing a party activist. Kelvin Hopkins was promoted to the shadow front bench in 2016 when Corbyn was struggling to put together a team, as MPs turned against him and tried to oust him. Hopkins has been suspended pending an investigation.
Corbyn will have to be careful about how he goes about condemning Tory MPs who are on the receiving end of allegations, as MPs on from both main parties could turn out to be involved, and he doesn't want to be a hypocrite. At the time of writing, fresh allegations are emerging about Tory MP Charlie Elphicke and Labour's Clive Lewis. The latter has been talked about as a possible successor to Corbyn as party leader but his odds of [23.0] are drifting.
Scandal will hurt government
A scandal for Parliament is always likely to damage the ruling party more than the opposition. Just ask Gordon Brown who was Labour Prime Minister during the MPs' expenses scandal of 2009.
Back then, when the Daily Telegraph uncovered evidence of politicians using public money to pay for moats and second homes, MPs in both Labour and Tory parties were involved. But Labour suffered more because it was happening on their watch. At the 2010 general election, public disgust at MPs worked against Labour, while Tory leader David Cameron promised a new era of transparency in politics.
Fallon's resignation leaves Theresa May even more vulnerable. The defence secretary was an important ally for the PM. The two entered Parliament together in 1997 and - safe-pair-of-hands innuendos aside - his experience made him a reliable cabinet colleague. Add to this some Tory MPs' displeasure at May's decision to appoint Gavin Williamson as Fallon's replacement and the PM is in difficulty again.
May might now be one more scandal from having to resign. If that, happens a general election will surely follow, which is why 2018 [3.75] is still appealing in the year of next election market.
May this week unveiled a new code of conduct on abuse and harassment for MPs and few would doubt that's she committed to tackling the problem. However, as the present scandal unfolds, and MPs on both sides of the House of Commons are implicated, it's one more reason why bettors are wise to make Labour [1.92] favourites to win the next general election.
Parliament to discuss lowering voting age to 16
Who will be able to vote at the next general election? This week, it was confirmed that Parliament will debate a motion to lower the voting age to 16. Labour MP Jim McMahon has made the proposal as a private member's bill.
It's unlikely to be passed, as the government oppose it, but it has support not only from Labour but also from the SNP, Lib Dems and Greens who all believe lowering the voting age would increase participation in politics - and increase their share of the vote, one suspects.
The voting age was lowered to 16 in Scotland for the country's 2014 referendum on independence, with a reported 75% turnout among 16-18-year-olds who were also able to vote in the 2015 local and Scottish elections.