UK Politics Betting: Corbyn victory means Cameron faces challenges from left and right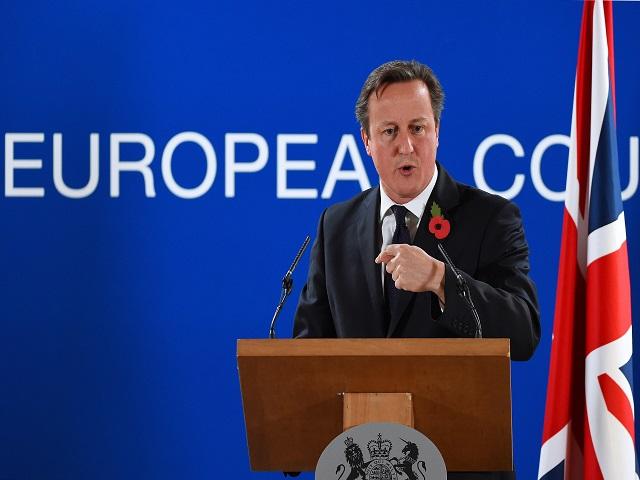 The referendum on EU membership will test Cameron's leadership
Now that the interminable Labour leadership race is over, it's time for Britain's major political parties to get down to business. While everyone is talking about the challenges faced by Jeremy Corbyn, there could also be trouble ahead for the PM, says Max Liu.
Hooray! It's over. The Labour leadership contest, which at times felt like it would never end, has resulted in a landslide victory for Jeremy Corbyn who triumphed with almost 60% of the vote. Congratulations to the new leader of the opposition and to all those who followed Paul Krishnamurty's advice and backed Corbyn when he was trading at 28.027/1.
Providing he's still in charge, an early indication of how Corbyn is faring as Labour leader could come in next year's local and Scottish elections. On May 5 2016, the election of the new Mayor of London will also take place with Sadiq Khan 1.9520/21, who this week won the Labour nomination, likely to be up against the Tories' Zac Goldsmith 2.35/4. It remains to be seen whether Corbyn can bring about a new kind of politics but what's certain is that the real work begins here for Labour and its leader.
The same is true for David Cameron and the Conservatives. While Labour's internal battles have dominated the summer, the Prime Minister has enjoyed an easy introduction to his second term in office. Cameron phoned Corbyn yesterday to congratulate him on becoming Labour leader but there the pleasantries will end. To think Cameron will underestimate Corbyn would be to underestimate Cameron and the battle between the two main parties from now on will be ferocious, especially as voters will now be able to see a clear difference of vision between them. Labour are 5.39/2 to win a majority in 2020, with Corbyn 8.07/1 to be Britain's next PM, but Cameron knows a lot can happen in five years.
It's not only from the left that the PM will face opposition. A referendum on Britain's EU membership is 1.162/13 to be held under the current government so bettors are confident that Cameron will keep his pledge and let the public decide by 2017. The referendum could even take place next year. At present, Britain to stay in is 1.434/9 while you can get 3.39/4 on the Brexit.
Earlier this week, there were signs of troubles ahead for Cameron when the government was defeated in the Commons. A majority of MPs voted against a bill to change rules which restrict campaigning in the month leading up to the referendum. These MPs included 37 Conservatives who joined forces with Labour to beat Cameron. Tory Eurosceptics saw the government's bill as an attempt to unduly influence the referendum result in favour of staying in.
This was a reminder for Cameron that he has a small majority. After the 1992 general election, John Major had a majority of 21, compared to Cameron's 12 today, but the Tory right caused havoc for Major. He grew so exasperated that he eventually labelled Eurosceptics in his cabinet as "bastards" and these divisions contributed to the Tories' landslide defeat in 1997. This summer, Cameron might have experienced a sense of déjà vu when, only weeks after his election victory, a group named "Conservatives for Britain" was formed by MPs including John Redwood - once a consistent thorn in Major's side.
The prominence of such groups, as well as Ukip, means Euroscepticism has largely been seen in recent years as a right-wing phenomenon. In July, though, many on the left were dismayed by the punishing economic terms dictated to Greece by EU leaders. This reminds us of the tradition of left-wing Euroscepticism which meant that, in 1975, Labour MPs, including Tony Benn, campaigned against British membership of the European Economic Community. Corbyn is said to regard the EU as an undemocratic bureaucracy, so which side will the Labour leadership take in the upcoming referendum campaign? Will the party be divided on the issue? All these factors mean that the odds on the Brexit could narrow between now and the referendum.
In the meantime, Greece will hold its own election next Sunday (September 20). Prime Minister Alexis Tsipras, who lead Syriza to power in January, called the snap vote after failing to persuade the EU to ease the terms of Greek's financial bailout package. Tsipras was confident that his party would be returned to office but, although Syriza 1.4640/85 are favourites, , some polls indicate that their nearest rivals, New Democracy 2.6613/8, could cause an upset.