UK Politics: Autumn general election could follow Johnson victory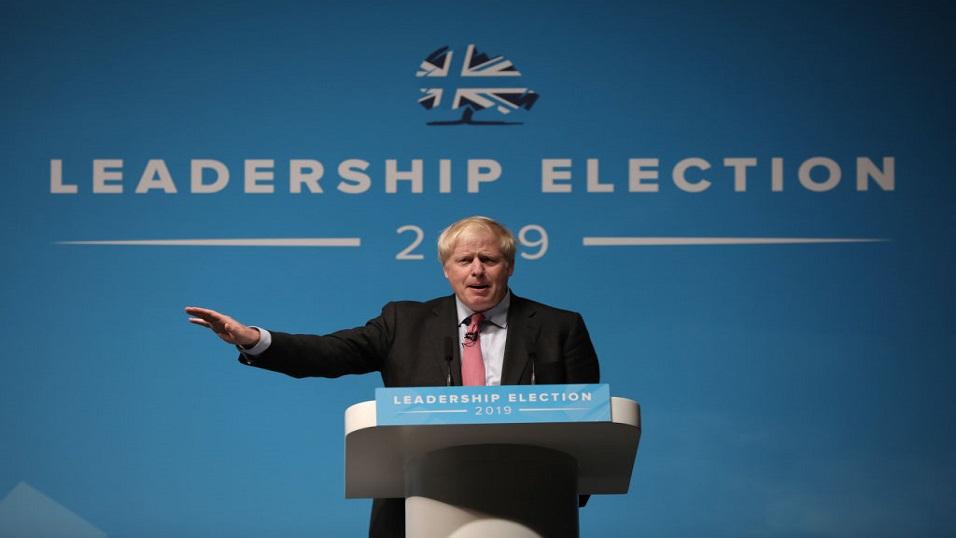 Boris Johnson is set for number ten but for how long?
Boris Johnson is still destined for Downing Street but if the margin of victory is close, he will lack a strong mandate and could go to the people, says Max Liu.
"He would love to secure the 70-79% that's the current favourite 2.245/4 because that would give him a firm mandate. However, 60-69% 2.6413/8 could be the better bet."
With one week to go before the winner of Conservative Party leadership contest is announced there are signs that the outcome could be closer than expected. With Exchange bettors, Boris Johnson is still 1.031/33 to win, so if Jeremy Hunt 30.029/1 were to triumph it would be the biggest upset yet in our era of political surprises.

Tory members received their ballots at the end of last week. But on Friday this week, as the pair prepared for their televised interviews with Andrew Neil, it was reported that more than half of Tory members were yet to vote.
Party officials had expected members to vote sooner and were surprised to see so many biding their time. Hunt seized on the news and launched his #SwitchtoHunt social media blitz:
All to play for... #HastobeHunt https://t.co/6bZ29eAi41

? Jeremy Hunt (@Jeremy_Hunt) July 11, 2019
Why were Tory members waiting before voting? Did they want to get as good a look at Johnson and Hunt before sending in their ballots? If so, that's bad news for Johnson who is enduring his worst week since police were called to his partner's flat following a domestic disturbance.
Darroch affair exposes Johnson's flaws (again)
On Tuesday, Johnson refused to back under fire UK ambassador to Washington Kim Darroch. The following morning, Darroch resigned and reportedly cited Johnson's refusal to guarantee his support as a factor. Hunt handled it with more assurance, giving full backing to Darroch.
Johnson's squirming contained echoes of the way he imperilled Nazanin Zaghari-Ratcliffe, the British woman in jail in Iran, during his time as foreign secretary and raises more questions about his suitability for high office.
This made the Neil interviews on Friday more important. Neither candidate was able to capitalise, though, as Neil undermined Hunt's claims about the funding he secured for NHS during his time as health secretary and exposed Johnson's poor grasp of the details around Brexit.
Tighter contest weakens Johnson's mandate
Johnson's supporters won't have been inspired by their man's performance in front of Neil. But they will have seen little to persuade them to switch to Hunt. That voting is slower than expected among Tories, however, does indicate that Johnson's victory might not be as emphatic as anticipated.
He would love to secure the 70-79% that's the current favourite 2.245/4 because that would give him a firm mandate. However, 60-69% 2.6413/8 could be the better bet and if it were to drop to 50-59% 12.011/1 he would begin his premiership looking very shaky indeed.
The events of the past week shouldn't cost Johnson victory in this leadership contest but they do suggest he will be an embattled leader and that his time in office could be shorter than he hopes.
Labour's bad week ends with poll boost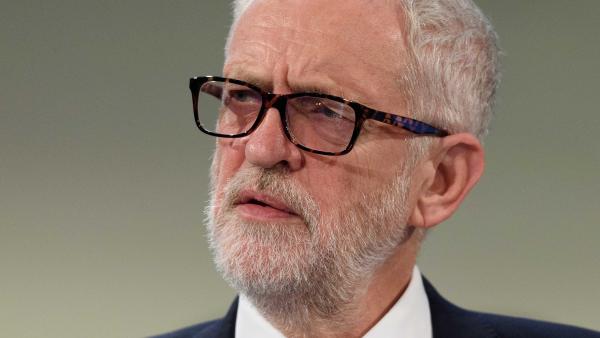 Of course, one of the things the next PM will have going for him is the paucity of the opposition. At least, that's the received wisdom. I've argued that bettors underestimate Labour. Still, it's difficult to believe the last few days haven't damaged the leader Jeremy Corbyn.
Corbyn is 2.8415/8 to leave his post this year following Wednesday night's Panorama documentary which contained further claims of antisemitism in Labour and the party's failure to tackle the problem.
The price is very close to the 2.89/5 on Labour winning the next general election. Anyone considering getting involved in that market should take note of this poll from Survation - the firm that correctly called the outcome of the 2017 general election - from the end of this week:
Westminster voting intention:

LAB: 29% (+3)
CON: 23% (-1)
BREX: 20% (-)
LDEM: 19% (-)
GRN: 3% (-2)

via @Survation, 10 - 11 Jul
Chgs. w/ 20 Jun

? Britain Elects (@britainelects) July 12, 2019
It's 1.865/6 on the Exchange that there'll be a general election before Brexit happens. On Friday, both Johnson and Hunt said the UK would be out of the European Union by Christmas. A no deal Brexit this year - which neither candidate rules out - is 3.39/4.
The irony for Labour is that as their polling improves the likelihood of the next PM going to the people recedes. But bettors still make 2019 the 2.3411/8 favourite in the year of next general election market.

Discover the latest articles
Read past articles