UK Politics: Five takeaways from the local elections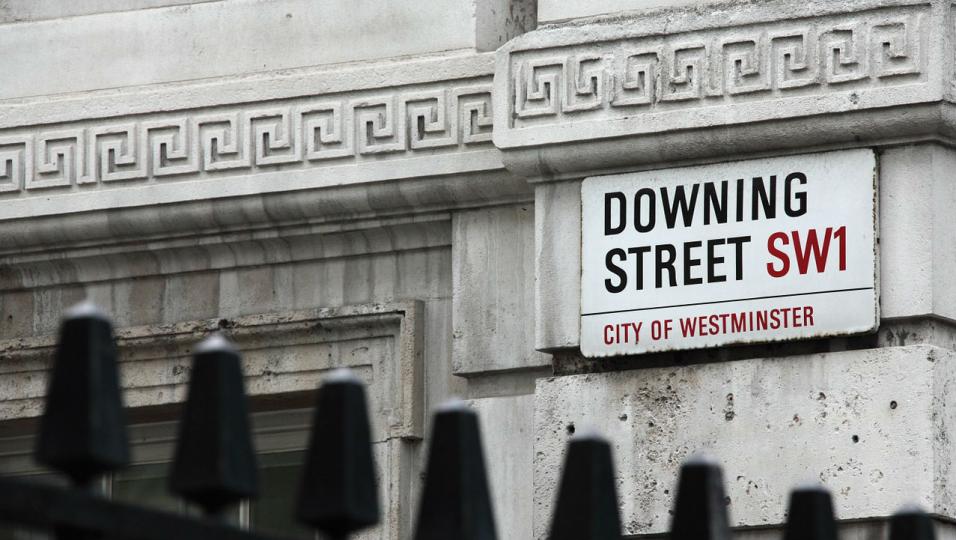 The race for Number Ten remains extremely tight
After a mixed set of local election results, Paul Krishnamurty tries to make sense of a confusing picture and look for signals towards the next election...
"It is extremely dangerous to draw conclusions about general elections from locals but there's enough concern here to make the Tories wary of giving Corbyn an early chance at the ballot box. 2022 is trading at 2.3811/8 to be the Year of the Next Election and looks rock solid."
Last week, I pondered how bad the latest council elections would be for the Tories. The answer is nothing like as bad as experts predicted. Rather than take a mid-term thrashing, they were tied for projected national vote share with Labour, whose 77 gains were way below the widely forecast 200 target. According to BBC analysis, their vote was up on 2012, 2014 and 2016.
Any eight-year old government would take that and the market reaction was predictably positive. The Conservatives fell from 1.981/1 to 1.910/11 to win Most Seats at the next election and, despite a disastrous fortnight reeling from the Windrush scandal, Theresa May appears to have avoided any coup speculation. The big picture, however, remains anything but clear cut.
Ignore The Canary. Labour had a disappointing night
To some on the Left, merely winning the most seats and advancing in London represents progress that a hostile media is downplaying. Whatever Labour's wider, toxic relationship with certain media outlets, this is palpably untrue.
Here are some objective facts about last Thursday's local election results courtesy of @skwawkbox
Wouldn't it be nice if the msm did its job instead of parroting the misleading narrative promulgated by naysayers, malcontents and of course the Tories too. https://t.co/m43D15kMkB

? Chris Williamson MP (@DerbyChrisW) May 6, 2018
It is true that much of the media coverage was overly gloomy, because early results outside the cities were terrible and it was clear by that stage Labour wouldn't hit their targets in London. As the night wore on, better news emerged from the cities, Plymouth, Kirklees and Trafford - altering the narrative to the draw by as implied by vote share.
But to be tied with the government mid term is a fundamentally poor long-term signal. Before Thursday, Stephen Fisher of ElectionsEtc was mooting somewhere approaching a 10% lead as a target. When Ed Miliband won these exact elections, he led by 2% on PNS. A year later, he lost nationally by 6%.
Furthermore, they are losing badly in the areas they would need to even consider winning a majority. Marginals like Nuneaton, Derby or Swindon are much closer to the English norm than London, and there are many more English towns of their nature in play. The constituency data in Bolton and Bury - always Labour or top targets - suggests they might struggle to stand still.
Bolton West, Con majority of 936:
(Share in 2017 in brackets)
Con 38% (47.9%)
Lab 29% (46.1%)
LD 30% (2.9%)
Grn 2% (dns)
Other 1% (dns)
UKIP dns (3.1%)

? Election Data (@election_data) May 5, 2018
Nevertheless, Corbyn could still become PM
If the media are trying to underplay Labour's position, their projections suggest otherwise. The BBC even suggest they're on course to be the largest party and, critically, in a range of forming a workable agreement with the SNP. They've oddly granted the SNP a net gain of eight seats despite Scotland not voting so Sky's numbers seem more plausible.
Lib Dems would not have enough seats to take either Tories or Labour into coalition government in the House of Commons prediction based on #elections2018

But one option could see 283 Labour and 43 SNP MPs just reach the 326 needed for a majority, explains Prof John Curtice pic.twitter.com/19WDiNQTyl

? BBC Daily Politics and Sunday Politics (@daily_politics) May 4, 2018
And... here's Thrasher's Commons' projection for @SkyNews. A hung parliament. As @PCollinsTimes pointed out first thing this morning "no overall control a good description of the politics of the nation just now" pic.twitter.com/I3syEYSjpf

? Beth Rigby (@BethRigby) May 4, 2018
Note that even on their more optimistic estimate, the Tories are down 21, leaving them well short of the numbers to form an arrangement with either Lib Dems or DUP. It is extremely dangerous to draw conclusions about general elections from locals but there's enough concern here to make the Tories wary of giving Corbyn an early chance at the ballot box. 2022 is trading at 2.3811/8 to be the Year of the Next Election and looks rock solid.
Brexit will now fundamentally define the Tories' future
There was some evidence of a Remain fightback, in the form of impressive Lib Dem gains against both main parties. Even if that worries some Tories, they have little incentive to change course. Without dominating the ex-UKIP vote, these elections would have been a disaster. Instead they will be relieved to see no 'betrayal effect' over the transitional deal or faltering negotiations but they can't take these once floating, now core voters for granted.
Our market rates it 60% likely that the UK will leave the EU on 29/3/19 at odds of 1.654/6. Anything less than a deal satisfying that wording would be political poison, as would another referendum. And if there's a Tory leadership contest any time soon, being able to convince the Tory base of true Brexit credentials will be essential.
Culture wars could tighten parliamentary deadlock
Beyond party advantage, the big takeaway from Thursday is confirmation of the new cultural divide that has become particularly evident since Brexit. Like the USA, voters are splitting in similar numbers on the basis of age, ethnicity, education and how they voted in the referendum. It is no wonder that allegations of racism and anti-semitism dominated the campaign.
This creates perverse incentives for the parties, chasing barely winnable targets where the demographics are favourable, in search of an extra seat or two. Labour must already be close to squeezing every potential inner-city vote. The Tories may now feel emboldened to repeat the failed tactics of 2017 - targeting safe but Brexit-voting Labour seats in the North. At least under current leadership or direction, neither party will be winning big majorities or converting many opponents.
Lib Dem fightback has very limited potential
Only the Lib Dems can be said to have enjoyed a truly successful night, gaining 75 seats at both main parties' expense. Given the unpopularity of both Corbyn and May, collapse of UKIP and a distinct Remain stance, improvement was no surprise. Can this fightback go anywhere?
Probably not, as those seat projections illustrate. Though on course to gain seats, they would have less than half their total in coalition, well short of meaningful bargaining power in a hung parliament. Nor are the Northern seats won against Labour, such as Hull, ever likely to transfer at a General Election.

Follow Paul on Twitter and check out his website, Political Gambler.

Recommended bets
Back 2022 to be Year of Next Election @ 2.38
Discover the latest articles
Read past articles