UK Local Elections: Just how grim will they be for the Tories?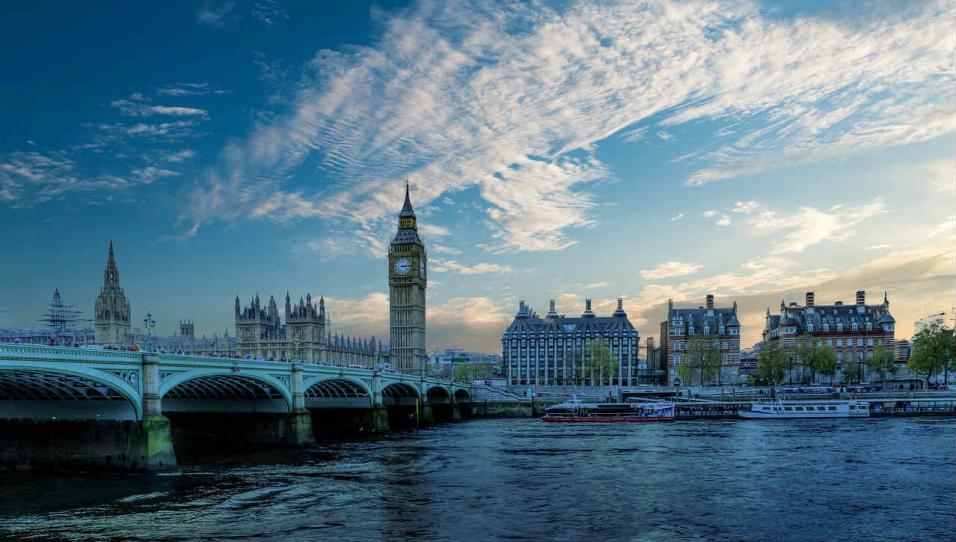 Much of London is fast becoming a Tory-free zone
Thursday sees another big night for UK politics with council elections across England. Paul Krishnamurty identifies and analyses the key races to watch...
"It wouldn't surprise me to see one or two massive upsets in London where the potential Labour vote has been understated and untapped. Laying the Conservatives at 1.21/5 to win Westminster looks good value with low risk."
It is more or less standard for governments to struggle in mid-term, as angry voters become motivated to register a protest. That particularly applies once they've been elected three times and are in the midst of multiple crises. Against a backdrop of the Windrush scandal, Amber Rudd's resignation and Cabinet and parliamentary division over Brexit, the last thing Theresa May needs right now is elections.
How all that pans out will partly depend upon Thursday's polls across England and the narrative that emerges from it. Betfair has markets on all the major councils plus the mayoralty contests in Watford and Sheffield City - all of which will stay live 'in-play' until results are declared. Plenty to keep us entertained overnight!
Labour expected to win big, particularly in London
The nature of councils up for election compounds Tory fears. Labour already hold more than half the seats in play, nearly 900 more than the Conservatives and, according to renowned psephologists Rallings and Thrasher, are on course to gain a further 200. Whereas the parties are tied nationally, they trail by 22% in the latest London poll and have no chance in the mayoralties.
Much has happened since these seats were last contested. The Tories have won two elections, between which their position deteriorated markedly among younger, liberal voters and in ethnically diverse cities. Politics has become a lot more polarised, not least due to Brexit. Labour have been transformed under Jeremy Corbyn.
Inner-cities are fertile territory for Corbyn
These elections are a timely test for Corbyn that he should pass. Labour are now a mass movement with half a million members, a vast number of whom live in London. Momentum have transformed their campaigning skills. After the General Election, one must assume that they will more effectively get their vote out - a historic weakness for the Left that, if improved, has the potential to transform the electoral maths of many areas.
The scale of that improvement will define Labour's night. They start a long way behind in the flagship Tory council of Wandsworth but are slight favourites to gain control in one of the closest betting heats of the night. That would be a famous gain and their dream scenario would involve also gaining any of Barnet, Hillingdon or Westminster.
Before piling into Labour at short odds, though, beware the scale of their task. Note that on the basis of the poll showing a 22% lead in London, Professor Philip Cowley says they would probably fall short in Wandsworth and Westminster. They also have a specific problem in Barnet, which has a large Jewish population, furious with Labour over anti-semitism.
Take on Tories at very short odds for Westminster
Nevertheless, I do think Labour will be energised on the ground and will outperform polling expectations in London, much of which is becoming a Tory-free zone. Crime and falling police numbers have become a huge issue. Tory relations with minority communities are at their worst for decades.
Momentum are increasingly active in local politics, blowing their internal Labour opponents away in Haringey and Newham. They are heavily involved in this week's McStrike in Crayford. Far away from the Westminster Village, ordinary low-paid workers are becoming politicised. Contrary to the simplistic media narrative, Labour's improved performance at the last election owed more to the 25-45 age group than the 'kids'.
It wouldn't surprise me to see one or two massive upsets in London where the potential Labour vote has been understated and untapped. Laying the Conservatives at 1.21/5 to win Westminster looks good value with low risk. This was regarded as in range when Labour were recorded slightly further ahead, and polling ahead of local elections is particularly variable due to differential turnout.
Lib Dems tipped to thrive in West London
One further bet appeals in London, although this time in a classic Con/Lib marginal. Richmond Upon Thames has changed hands many times in recent decades and in the current climate, the opposition should have some momentum.
As we saw in the post-Brexit by-election, this corner of West London is overwhelmingly pro-Remain. If the Lib Dems are to finally get some reward for their consistent stance on Brexit, it is in this part of the world. They also look banker material at around 1.42/5 to retain Sutton and their candidate Peter Taylor can be laid at just 1.21/5.
The more significant races are outside London
While London will dominate the coverage, more important signals will come elsewhere. Whereas the capital is not even vaguely representative of the UK, places like Swindon and Amber Valley are. Those results will particularly shape the narrative and expectations going forward.
Another very interesting seat to watch is Trafford. Both parties have been very active here - the Tories trying to avoid a humiliating defeat, Labour to make a historic breakthrough in wards they've never won. Both Swindon and Trafford are currently close races between Conservatives and No Overall Control, with Labour control the outsider around 5.69/2.
Reaction to defeat could further destabilise May
In addition to the seats, these nights can have tremendous significance on wider politics. If the night goes really bad for the Tories - say losing any of Westminster, Trafford or Swindon - watch out for positioning among would-be successors. The media will conduct a 48 hour post-mortem into these results, and every ambitious Tory MP will already be planning what to say. Watch out for market moves in our markets for Next Conservative Leader, Theresa May Exit Date and Year of Next Election.

Follow Paul on Twitter and check out his website, Political Gambler.
Recommended bets
Lay Conservatives to win Westminster @ 1.2
Back Lib Dems to win Richmond Upon Thames @ 1.7
Discover the latest articles
Read past articles