UK Politics: Will Theresa May get her Brexit plan through Parliament?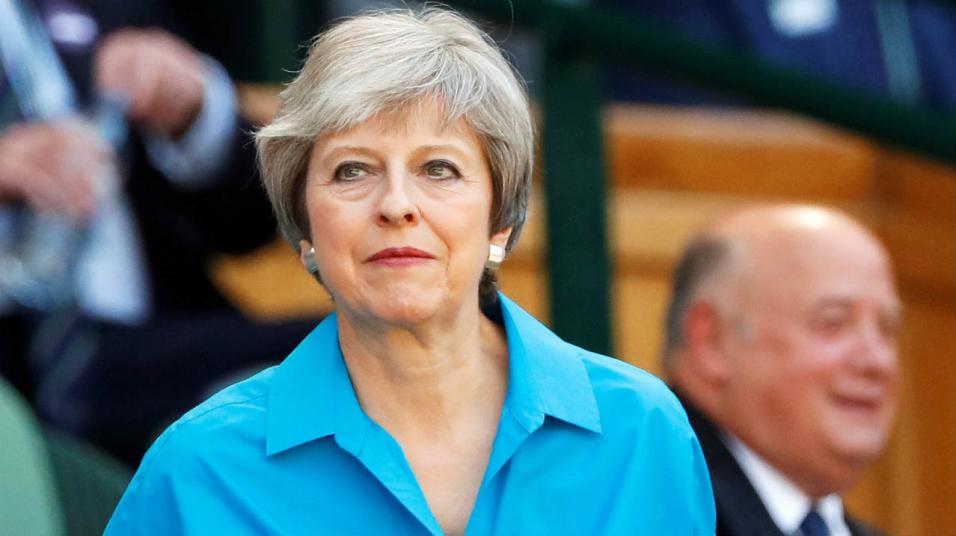 The Prime Minister has struggled to get support for her Brexit plan from her Ministers.
Will Theresa May's heavily criticised Brexit plan get enough support to be passed? The Tradefair team brings you the latest in UK Politics...
"Britain stands on the brink of the greatest crisis since the Second World War. My loyalty to the party is undimmed. I have never rebelled on any issue before now."

- Jo Johnson, former Transport Minister.
It's no great secret that Theresa May has struggled to get Ministers to back her Brexit masterplan, but, with the UK rapidly approaching crunch point, will the Prime Minister persuade people to give her their support?
A few weeks ago it seemed as though a deal was on the horizon, with Brussels reporting that some of the major obstacles to an agreement had been overcome. However, it appears that there are still matters preventing a deal being signed and negotiations are continuing.
But, as the clock ticks down until the UK will leave the EU - with or without a deal in place - why are Ministers refusing to back the Prime Minister?
Was it unpopular from the start?
There's no denying that May's Chequers plan has had its critics from the start. The high-profile departure of then Foreign Secretary Boris Johnson and Brexit Secretary David Davis because they couldn't support her deal must have been a particularly low point for the Prime Minister.
However, there are now suggestions that even those MPs who publicly backed the blueprint for the UK's withdrawal from the European Union were actually opposed to it.
The BBC has reported that many Ministers expressed "significant doubts" from the start, going as far as to describe her deal as "worrying", "disappointing" and "concerning". One has even said it is "self-harming" of the Prime Minister to continue with her strategy.
Two Ministers even said they believe the plan has little chance of getting the necessary support it needs from Parliament. As negotiations drive on, businesses and investors remain in limbo over what impact the UK's withdrawal from the bloc would mean for them.
Since the June 2016 referendum, the stock market has proven to be resilient once the initial shock from the outcome dissipated. However, there is unlikely to be any major decisions made anyway until a final strategy is agreed.
Is the summit still on?
It had been hoped that an almost-there deal would be on the table to enable a summit to take place later this month. However, with it looking as though an agreement is still far off, it's unclear whether the key Brussels event will go ahead.
Brexiteers such as Johnson and Davis were expected to share concerns over any Brexit deal that differed from their preferred hardline approach, but criticism of May's plan seems to be coming from across the Conservative party.
Avid Remainers, such as Home Secretary Sajid Javid and Defence Secretary Gavin Williamson, have also voiced concerns about the Chequers strategy. Jo Johnson, who voted to remain in the 2016 referendum, resigned at the end of last week because of the Brexit deal being negotiated. He also said that it would be a "travesty" if the UK doesn't go back to the polls to agree on the proposed deal.
He said: "This would not be about re-running the 2016 referendum, but about asking people whether they want to go ahead with Brexit now that we know the deal that is actually available to us, whether we should leave without any deal at all or whether people on balance would rather stick with the deal we already have inside the European Union.
"Britain stands on the brink of the greatest crisis since the Second World War. My loyalty to the party is undimmed. I have never rebelled on any issue before now."

What is Tradefair?
Tradefair is Betfair's new spread betting service, offering trading on thousands of financial markets such as Gold, EUR/USD, FTSE 100 and Twitter. Whether you think prices are going up or down, Tradefair lets you take a view.

Check out our latest Special Offers

Please note: Our services include products that are traded on margin and carry a risk that you can lose more than your initial deposit. The products may not be suitable for everyone - ensure you fully understand the risks involved.