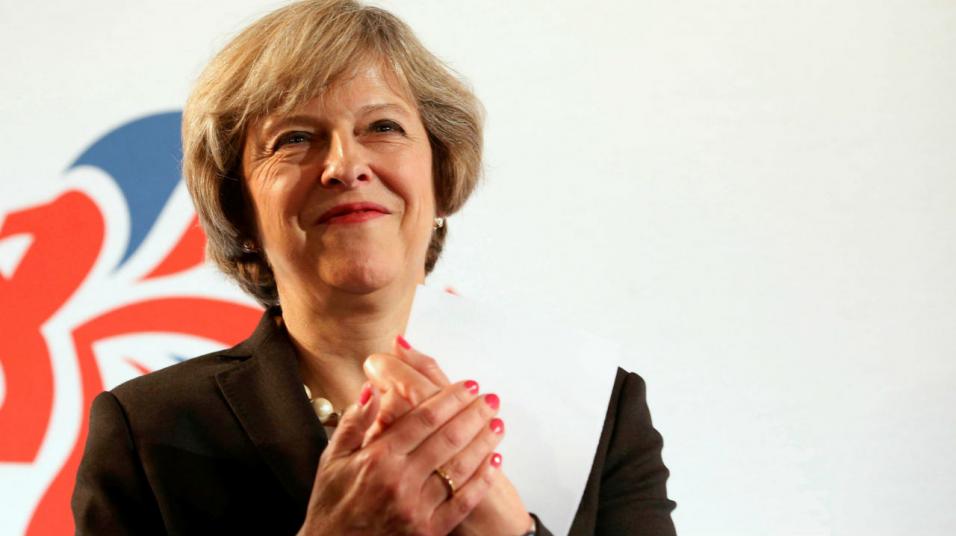 Theresa May looks to review higher education with England having some of the "most expensive" fees in the world.
Theresa May will pledge to hold an independent review into "outdated attitudes" to tuition fees in England. The Tradefair team brings you the latest in UK politics...
"What we need to look at is the different aspects of pricing - the cost that it is to put on the course, the value that it is to the student and also the value to our society as a whole and to our economy for the future."

- Damian Hinds, Education Secretary.
Theresa May is to order an independent review into tuition fees for students in England.
In a speech on Monday afternoon in Derby, the Prime Minister will focus on "outdated attitudes" to education and say that young people have to face some of the "most expensive fees in the world".
Some will see it as a bold move, as it was her Conservative Party that pushed to increase the cost for higher education during the coalition in 2010.
The year-long review will look at both student finance and university funding and address "serious concerns" that are held by parents and grandparents, as well as students themselves, in England.
Tackling tuition fees
Under a Conservative-Liberal Democrat coalition, the government raised the cap for tuition fees to £9,250 per year, nearly tripling higher education costs for most students.
However, May will say this system has failed to offer sufficient competition on price, with almost all courses charging the maximum £9,250 per year. Education Secretary Damian Hinds has said he wants to see "more variety" in the level of fees".
Speaking on the Andrew Marr Show, Hinds defended the current system that allows students to only repay their debt when they earn over £21,000, which will be increased to £25,000.
He said that when it was developed, many ministers believed there would be more variety in the amount charged.
"What we need to look at is the different aspects of pricing - the cost that it is to put on the course, the value that it is to the student and also the value to our society as a whole and to our economy for the future," Hinds explained.
He added that politicians would not be dictating the price of each course but that the review would focus on finding cheaper alternatives where available.
In May's speech this afternoon, she will say the "fees charged do no relate to the cost or quality of the course" and introduce a temporary freeze.
However, the Prime Minister's critics have highlighted how there has been no suggestion of reducing the fees or replacing them with a graduate tax.
Will it be a big enough move?
One of Labour's key manifesto points was to scrap tuition fees completely for higher education like other countries in Europe. With this in mind, the move from the Conservatives may not be radical enough for many, especially as it was May's predecessor David Cameron who pushed for the dramatic increase in the first place.
The review will also look at ways of reducing the overall expense of repaying student debt, such as reducing interest rates, which can currently be anywhere up to 6.1%, and bringing back maintenance grants.
Shadow Education Secretary Angela Rayner said: "Making fees different levels is actually going to cause more chaos in the sector."
She added: "We're told we need science and maths. To make those degrees more expensive flies in the face of what our economy needs in the future."
Like many countries, there are significant skills gaps in the UK workforce and tuition fees could be worsening the situation, with many students unable to afford to go into higher education.
For investors, the move towards tackling tuition fees could deliver further instability to the UK as it moves away from the European Union. This is likely to be especially true as Labour's view on education is so different to the priorities being championed by May.

What is Tradefair?
Tradefair is Betfair's new spread betting service, offering trading on thousands of financial markets such as Gold, EUR/USD, FTSE 100 and Twitter. Whether you think prices are going up or down, Tradefair lets you take a view.

Check out our latest Special Offers

Please note: Our services include products that are traded on margin and carry a risk that you can lose more than your initial deposit. The products may not be suitable for everyone - ensure you fully understand the risks involved.