Scottish Election Odds: SNP majority 60% chance with 10 days to go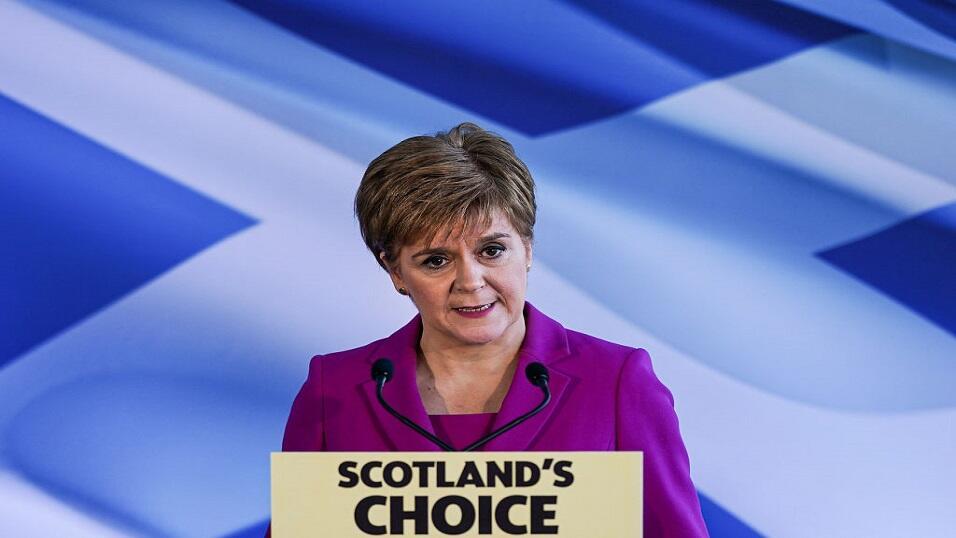 Sturgeon's party need 65 seats for a majority
Bettors are backing the SNP to win a majority at Scottish elections on 6 May but polls say it will be close. Meanwhile, the Tories are odds-on to win Hartlepool, says Max Liu...
The SNP are 1.664/6 (a 60% chance) to win an all-important majority in the Scottish election on May 6.
Nicola Sturgeon's party need to win 65 of 129 seats to secure their first majority in the Scottish parliament since its founding in 1999.
Earlier this year, polling tightened amid the inquiry in Sturgeon's handling of sexual harassment allegations against Alex Salmond and this week's data shows the vote is on a knife-edge.
NEW Scottish parliament election forecast:

SNP: 65 MSPs (+2)
CON: 26 (-5)
LAB: 23 (-1)
GRN: 10 (+4)
LDEM: 5 (-)
ALBA: 0 (-)

65 seats needed for a majority.

Polls and probabilities here:https://t.co/sEKbDLbuT5 pic.twitter.com/29gb0o7ya8

? Britain Elects (@BritainElects) April 22, 2021
If the SNP do win a majority then Sturgeon is expected to push for another referendum on Scottish independence.
Sturgeon warns Johnson not to thwart democracy
The UK prime minister Boris Johnson is determined to prevent a referendum and has said their should be no fresh vote for 40 years, which is one reason why no referendum before 2025 is 1.9720/21.
The SNP have said they would "vigorously oppose" attempts from Westminster to block a referendum.
This weekend Sturgeon said Scots must be free to determine their own future and not have their democratic will thwarted in London.
Sturgeon has declined to set out a "plan b" which would make clear what she intended to do if Westminster were to say no to a referendum.
She has insisted any referendum will be legal and Scotland will not follow Catalonia which, in 2017 held an referendum on independence that was deemed unconstitutional by the Spanish government and resulted in Catalan politicians being convicted and imprisoned.
If the SNP legislate for a referendum and Westminster refuses it then the SNP may take the government to court.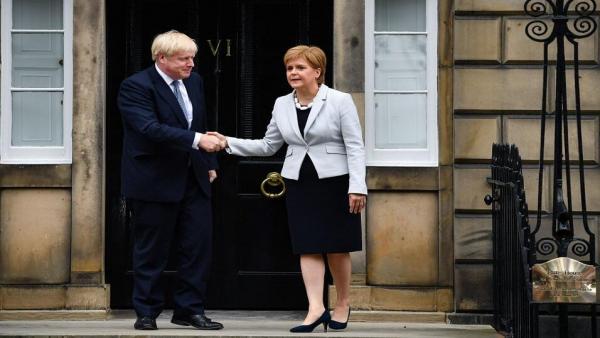 If there is to be another referendum in the next few years, bettors think 2022 would be the most likely and make it 3.02/1.
As for the result of the next referendum the betting is split with 5/6 available on both outcomes on the Sportsbook.
Last year 22 consecutive polls showed a majority in favour of independence but that has changed in 2021. The latest surveys show the split in voting intention getting close to the 55 to 45% against independence that we saw in the 2014 referendum.
Can Labour overtake Tories for second place?
The race to be Scotland's second largest party on 6 May is also interesting. The Conservatives are trying to hoover up the anti-independence vote and polls have indicated that Scottish unionists saw them as the party best-placed to oppose the SNP.
The Scottish Tories are 1.412/5 in the winner without the SNP market but they may be losing support the closer we get to 6 May.
New Scottish Labour leader Anas Sarwar has said he doesn't expect to arrest Labour's 20 year decline - in 2016 they won just 24 seats to the Tories' 31 and SNP's 63 - but he will hope that the growing sleaze scandal in Westminster will damage the Conservatives and dissuade Scots from voting for them in 10 days.
Tories still backed to win Hartlepool but longer-term odds drift
On Friday, Johnson's former-special adviser Dominic Cummings, who was credited with masterminding the Tories' election victory in 2019, declared war on the PM.
Cummings was furious at accusations from government that he had leaked information about Johnson's texts and hit back with stinging allegations of his own.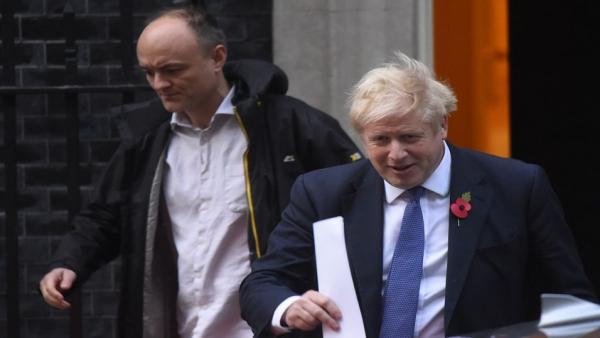 Cummings has said he will testify at length and in detail into any inquiry into Johnson's handling of the pandemic.
The price on the Tories winning a majority at the next general election has drifted to 2.427/5 - it was 2.226/5 a week ago - and a hung parliament is again the favoured outcome.
The Hartlepool by-election on 6 May provides a more immediate test of the government's popularity. The Tories are 1.574/7 to win a seat that has been Labour 2.68/5. Labour held the seat in 2019 by fewer than 3,595 votes.
Discover the latest articles
Read past articles