Queen's Speech: Theresa May expected to lead Conservative minority government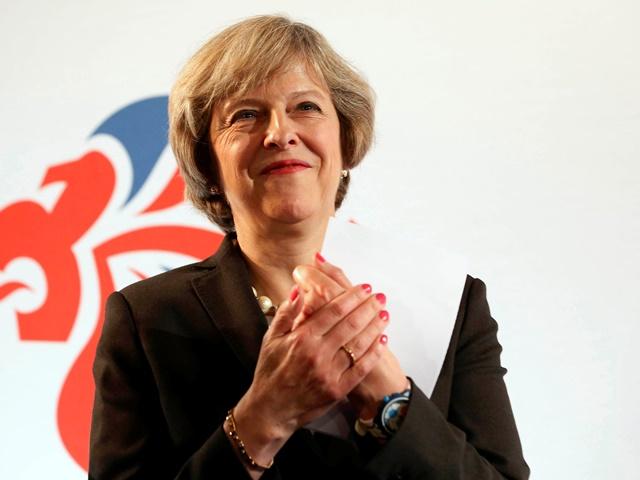 Theresa May should eventually be confirmed as Next PM, but for how long?
On the day of the Queen's Speech, Paul Krishnamurty discusses ongoing election markets and the political betting options that lie ahead if a minority Conservative government is indeed formed...
"Will this morning's headlines spook punters? Given recent market dynamics it is certainly possible but not, in my view, based on anything realistic. From the outset of this process, the short-term viability of a Conservative minority government has been underestimated."
Just as Theresa May's rapid transformation from historically popular, unbeatable Prime Minister to catastrophically inept electoral failure will be remembered in political folklore, so too will the dramatic betting on this election. 13 days after polling day, we still don't know for sure whom the Next Government will consist of or who will lead it.
The markets have broadly settled on what has seemed near certain from the moment it became clear the Conservatives hadn't won an overall majority. With no mainstream UK-wide party seemingly interested in doing any sort of deal, they will govern as a minority. Ahead of today's Queens Speech, that outcome is rated a 91% chance at [1.09], with May similarly priced at [1.1] to remain as PM once the bill has received royal assent.
One-sided odds, for sure, but it is unprecedented for the matter to still be open to such question. Moreover even at this extremely late stage, they are weakening. With this morning's headlines declaring the breakdown of talks between the Conservatives and DUP, it is quite possible that these markets see yet another incredible turn. Jeremy Corbyn could still pull off what would be the biggest upset in political betting history (measured by odds at the beginning of the late campaign) by becoming PM.
Will this morning's headlines spook punters? Given recent market dynamics it is certainly possible but not, in my view, based on anything realistic. From the outset of this process, the short-term viability of a Conservative minority government has been underestimated. They never needed any deal with the DUP to go much beyond passing this Queens Speech and a Budget - it was never going to be anything like the formal Con/Lib coalition deal.
Even if that limited deal fails to take off, (as now expected), the Tories should have the numbers. If the DUP merely abstain, the Conservatives have 317 MPs compared to 315 for all the other opposition parties combined - enough for the Queens Speech to pass in the Commons. Given their entrenched hostility towards Jeremy Corbyn, it is hard to envisage any scenario in which the DUP allow that vote to fail.
Nor are they the only ones with an interest in the bill passing. The Lib Dems are determined to resist Tory overtures after committing electorally suicide in 2010 by going into coalition with them. However this small party also really doesn't need to fight another election - which becomes highly likely if the Queens Speech fails to pass. In an unforeseen scenario where the Tories became reliant on them abstaining, I reckon they would do it rather than pursue an unworkable arrangement with Labour.
Given that basic arithmetic, it has been surprising to see money continue to arrive for Corbyn - currently [20.0] (5%) to be PM when the election has been resolved - and the various Labour-led government options. Their amendments to the Queens Speech could cause acute embarrassment for the government. Protests outside Parliament will reinforce a sense of illegitimacy. But MPs are not about to put Corbyn in charge under these circumstances. He would have even less chance of passing legislation than this minority government.
When these markets finally close, several new ones will take centre-stage. A Second Election in 2017 is currently rated 28% likely at odds of [3.65]. Theresa May's exit date will remain a central topic of conversation, with many predicting she won't last the summer. I'm in that camp, but haven't taken the short odds available - July-September - was last matched at just [2.42]. That simply doesn't appeal when she could even fail to make July!
Regardless of when it is to be settled, the race for Next Conservative Leader is now very much on. Since my piece from last week weighing up the market leaders, David Davis has overtaken Boris Johnson at the top. However with the favourite at [4.3] (24%), this is wide-open. Bettors are prepared to guess about outsiders, because it seems abundantly clear that the party is nowhere near resolving the situation or settling on a replacement PM.
Finally, what of the path ahead for British politics? Completing an incredible turnaround in betting sentiment, Labour are now favourites to win Most Seats at the next election. This despite, just eight weeks ago, being widely predicted to collapse. Suddenly, even Tories like Michael Heseltine are saying that Corbyn is beginning to appear like a credible PM.
There certainly is some logic to thinking the future is Labour's. There is nothing but trouble ahead for the Tories - whether it be in Parliament, resolving deep internal splits over Brexit, dealing with those negotiations or appeasing Brexiteers who are unlikely to be satisfied with the pace of withdrawal, whatever the eventual deal. Few expect this minority arrangement to last long.
However if there's one lesson to be learnt from recent events, it is that short-term politics has never been more unpredictable. Perhaps May will prove a survivor. If they don't bring forward contentious legislation - instead focusing on terrorism laws and reaching out to parliament over Brexit - she could even turn the negativity around.

****

Follow Paul on Twitter and check out his website, Political Gambler.