Politics Odds: Sturgeon 9/4 to go as feud dents election hopes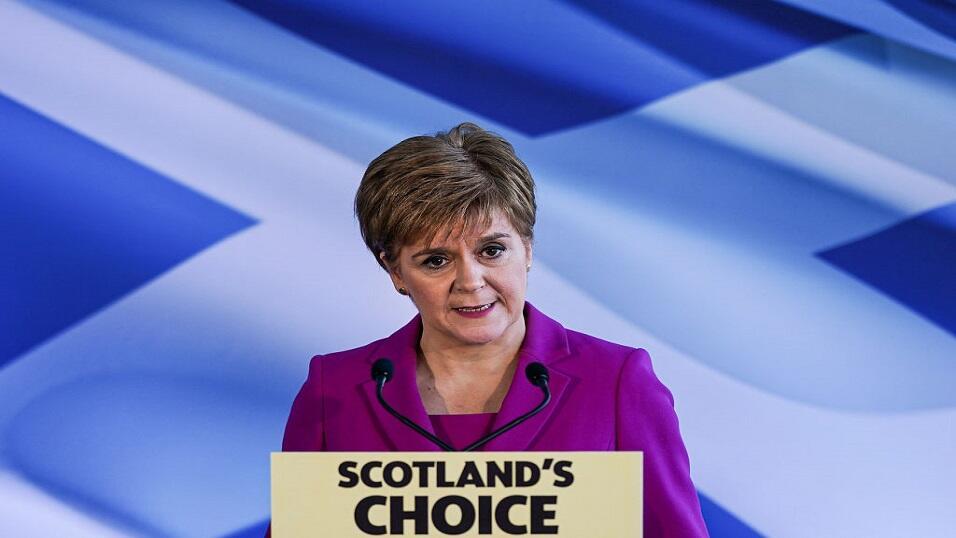 Can Sturgeon recover and lead the SNP to a majority?
Latest politics odds show SNP on course to win majority in Scotland in spite of Nicola Sturgeon's problems and bettors backing Conservative majority in 2024 reports Max Liu...
There was plenty of UK political betting activity this week as Betfair opened a Sportsbook market on the future of Nicola Sturgeon and the odds on a Conservative majority at the next general election shortened on the Exchange.
Nicola Sturgeon is 9/4 to leave her post this year in a market that reflects the growing sense that the feud between the first minister and her predecessor Alex Salmond is damaging her reputation.
In the immediate term it could undermine the SNP's chances of winning a majority in the Scottish parliament and derail the long-term chances of independence.
Elections in Scotland will take place on May 6 - just two months from now - so the timing of the Sturgeon v Salmond feud couldn't be worse.
Scottish elections tighter than odds indicate?
Polling this weekend showed the SNP on course to squeak home with a majority, possibly by as little as one seat, so the election could be on a knife-edge. The Sportsbook odds show a rosier picture for the SNP, however, with 1/4 on a majority.
Sturgeon has repeatedly said she would use a majority as the mandate for a referendum on independence - a call Boris Johnson, who would be asked to approve it, has vowed to resist. No referendum before 2025 is 1.8910/11 on the Exchange.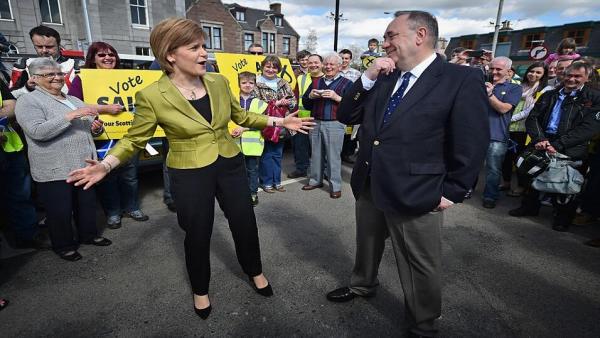 For several months, the polls were only moving in one direction, with 22 from last summer onwards showing a majority in favour of independence. Prior to that, Britain's decision to leave the European Union, when Scotland voted 62% to Remain, meant that independence was starting to look like a question of when not if.
There are signs the tide is turning. Last week, after Salmond gave his evidence to the Holyrood inquiry into the handling of harassment complaints against him, the No vote appeared to be benefiting.
On Wednesday this week, Sturgeon spoke at the inquiry and a poll conducted on Thursday and Friday showed 46 per cent support for No, 43 for Yes and 10 per cent undecided.
That's a snap reaction, while the controversy is fresh, and Sturgeon may be able to recover in time for election day. Westminster government glee at the SNP's problems might alienate voters north of the border and help to consolidate support for them. Johnson, after all, remains unpopular in Scotland.
With her appearance at Holyrood, Sturgeon reminded us that she is an outstanding political communicator and she can be expected to rally. But Salmond also proved the week before why he was so successful as a politician and he's out for revenge against his former-deputy.
It's difficult to imagine the SNP, and wider independence movement without Sturgeon, and the market about who would succeed her as first minister is wide open. Angus Robertson 4/1 is the favourite followed by John Swinney 6/1.
Tory election odds shorten on the Exchange
A YouGov poll sent shockwaves through both of Britain's main political parties as it gave the Conservatives a 13 point lead over Labour. As many on the left of Labour pointed out - that could equate to a worse election result for Keir Starmer than Jeremy Corbyn in 2019.
The Tories are into 2.8815/8 to win a majority at the next election which is odds-on to take place in 2024, although there have been murmurings among commentators that the PM could try to capitalise on the post-pandemic buzz by going to the country in 2021 25.024/1.
Johnson is certainly enjoying a bounce amid the successful vaccine roll out. Will it last?
On the one hand, there are those who think that the initial good feeling will wear off post pandemic and leave the public contemplating the horror of Britain's avoidable Covid death toll. Others think the Tories will bounce right back into Downing Street at the next election - whether under Johnson or another leader.
Rishi Sunak is 3.39/4 to be the next Tory leader. The chancellor was praised in the immediate aftermath of his budget on Wednesday as the poll below shows:
Overall, 55% of the public think the Budget was a fair one, with just 16% thinking it was unfair. This is the highest rating recorded in the 12 years we've been asking this questionhttps://t.co/ej8zxIHTlV pic.twitter.com/DDJZ8M7Ec0

? YouGov (@YouGov) March 4, 2021
But in the days since then the positivity has given way to fury at the measly one per cent pay increase given to nurses.
Further digging into Sunak's numbers has lead to claims that he's giving us austerity under a different name.
Nine years on from George Osborne's "omnishambles budget", which saw the chancellor forced into a climbdown, Sunak may have to perform a u-turn on some of the plans he announced this week.
Osborne wasn't the first and won't be the last Tory leader-in-waiting to be brought down by his own arrogance. Don't bet against Sunak becoming the next.

Discover the latest articles
Read past articles