UK Politics: Labour could emerge stronger from TIG split if Corbyn goes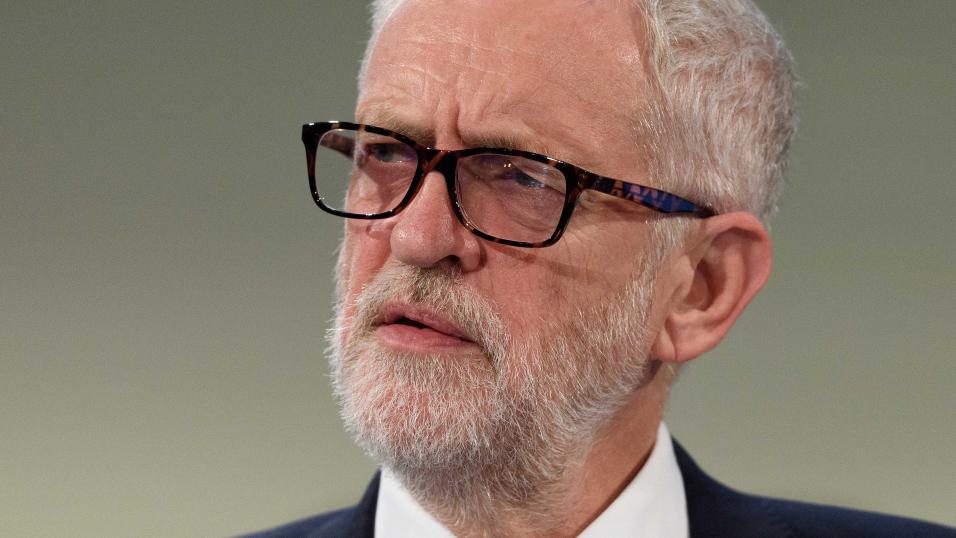 Jeremy Corbyn's personal ratings are abysmal
The immediate effect of The Independent Group is very bad for Labour but, if it hastens the departure of Jeremy Corbyn, the party could emerge stronger than ever, says Paul Krishnamurty...
"Corbyn will be 70 in May and facing a growing parliamentary revolt. Take him out of the equation and the dynamics might rapidly change."
It is way too early to draw solid conclusions about The Independent Group. It isn't yet a party and, despite plenty of coverage, most voters are probably still figuring out who they are. Their prospects and the wider effects remain an unpredictable, fast developing process.
Nevertheless, we have some polls and the immediate signals will surprise few. TIG are a mortal threat to Jeremy Corbyn's hopes of ever becoming PM. Deltapoll took three surveys - two involving TIG, including one with an un-named alternative Labour leader. The differences are stark.
Polls confirm Corbyn is a drag on Labour support
On the standard question not involving TIG, Conservatives lead by 7%. With TIG included - scoring a respectable 11% - their lead increases to eight. But look what happens with a different Labour leader - those deficits become a 3% lead, even though TIG are still on 7%.
UK, Deltapoll poll:

Scenario: Without Corbyn as Labour leader

LAB-S&D: 40%
CON-ECR: 37%
TIG-*: 7%
LDEM-ALDE: 6%
UKIP-ENF: 6%

Field work: N/A
Sample size: N/A
➤ https://t.co/7gcpMz8djk pic.twitter.com/Jr5ygGdbFy

? Europe Elects (@EuropeElects) February 23, 2019
Those numbers will surprise few among the majority of voters, who have never rated Corbyn as a potential PM. Labour's odds to win Most Seats at the Next General Election continue to drift - out to 2.6413/8 this morning from around 2.26/5 a week ago.
They will also reinforce the wider narrative that TIG will have the same Tory-enabling effect as the SDP did in the 1980s - as discussed here last week.
On reflection, however, it may be more complicated than that. The secondary poll does not bode at all well for the Tories. Corbyn will be 70 in May and facing a growing parliamentary revolt. Take him out of the equation and the dynamics might rapidly change.
Nor can we rely on parallels with the 1980s. The idea that the SDP enabled Thatcher has always been fake history - academic evidence at the time suggested she would have won regardless. That isn't to doubt their profound effect.
By walking out, they exposed and highlighted Labour's deep divisions. Voters never like split parties, especially oppositions. It surely must have affected their vote share and TIG will likely do the same. In a re-run of the coalition dynamics, Labour will find themselves isolated and attacked from all sides by both media and rival politicians.
Labour's troubles aren't going to be resolved overnight but events will bring things to a head sooner or later. There is no signal of it happening imminently, but Corbyn standing aside cannot be ruled out. Many have noted the differences between the leader and John McDonnell, particularly over Brexit.
Labour's position is much stronger than 1981
Were Labour to move on - and political memories have never been shorter - they might find a much more favorable environment than the 1980s. The 2019 or 2022 electorate is very different. In demographic terms, it becomes more favorable every day.
Whatever their current problems, Labour are in a better place than 1981. Then they were split right down the middle as demonstrated by the infamous 50.4/49.6 deputy leadership contest between Denis Healey and Tony Benn.
The 2019 defectors cannot claim anything like those levels of internal support. Five of the initial seven backed Liz Kendall for the leadership in 2015 - she got 4% despite a prominent campaign with press support. They weren't representative of the party even before hostilities started.
In 1983, Labour's base was dominated by undemocratised, overwhelmingly male trade unions who were widely blamed for the industrial carnage of the 1970s. No wonder centrist swing voters rejected them. Those unions are now democratised and nothing like as radical. The TUC is led by a moderate woman. In an era of low wages and job insecurity, their message is mainstream.
In Thatcher, they faced a more formidable opponent than anyone can imagine from the current Tory front bench. Labour's campaigning back then was arguably inferior to the Tories - and hostility from the mass media was ruinous. Nowadays, the latter is becoming a badge of honour and their social media campaigning is peerless. From roughly level in numbers 38 years ago, Labour now have at least four members for every Tory.
Jury remains out on TIG tactics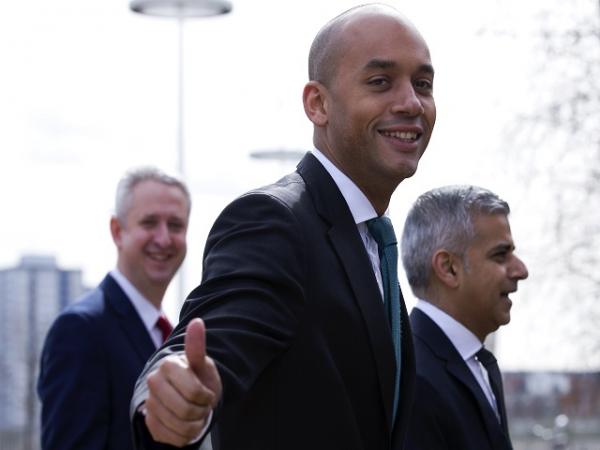 Nor, in TIG, are they likely to face a particularly competent opponent. So far, the project smacks of the Remainer ineptitude that led to defeat in 2016. Considering these MPs, spearheaded by Chuka Umunna, have been plotting for years, it beggars belief how ill prepared their tactics and messaging are.
Regardless of whether the demands from both Labour and Tories for by-elections are fair, they were inevitable. So too were charges of being a ultra-Remainer faction. As Labour MPs who'd already fought and lost two leadership contests, they must have expected to be attacked as pro-austerity and disinterested in addressing poverty.
Perhaps all that will change. There will be more defections and probably some celebrity candidates. If the latter were to materialise - JK Rowling, for example - it could have profound significance as she would reach the vast mass of relatively disengaged voters.
I'm highly sceptical, however, that they will be any smarter at politics than they were during the era of Brexit and Corbyn. An alliance with the Lib Dems has limited potential.
It isn't clear that there is a centrist policy agenda that would engage the wider electorate. This feels like an earnest project, rooted among intellectuals and politicos that care deeply about process and constitutional matters. In other words, a very small minority.
This is not an existential crisis for Labour
Despite their 1980s nightmare, the Labour Party survived. They reunited under Neil Kinnock and eventually became an electoral machine under Blair. The scale of disunity, and task going forward, is less daunting this time. This isn't an existential crisis, as their opponents would have us believe.
Sure, Labour are less likely to imminently become the government but that was already unlikely last week. I've argued since he became leader in 2015 that, ideally, Corbyn would stand down halfway through a second term in opposition having rebuilt the party, in favour of a younger, more electable alternative.
We've reached the stage in that process and the effect of TIG might just hasten the transition.
Bet on UK politics here
Most Seats at Next General Election
Overall Majority at Next General Election
Jeremy Corbyn Exit Date
Year of Next Election
UK to leave EU by 29/03/2019?
Follow Paul on Twitter and check out his website, Political Gambler.
Discover the latest articles
Read past articles