Politics Betting: Could new anti-Brexit party transform British politics?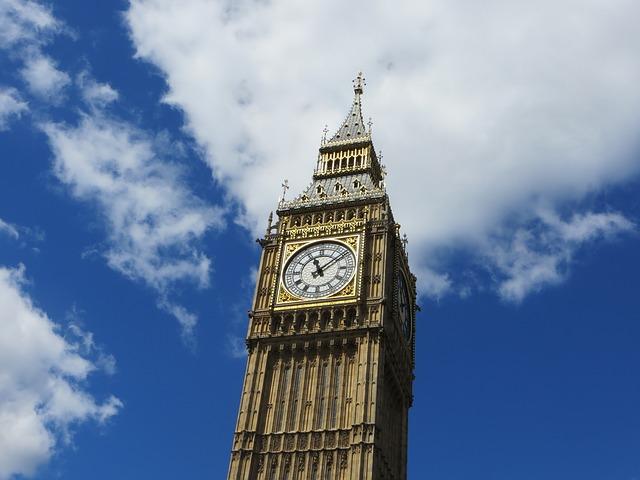 Politics has never been more volatile, especially during the Brexit era
The Westminster Village is alive with reports of a new anti-Brexit party called "The Democrats", aiming to attract MPs from both sides of the political divide. Paul Krishnamurty says this could be the next outside political bet for punters to latch onto...
"There is an obvious logic. The main parties are broad coalitions, bitterly divided on certain issues. Substantial numbers of Labour voters were either opposed to or had serious doubts about Corbyn. Likewise many Tory Remainers...dismayed by their party's position."
After Corbyn, Trump, Brexit, Macron and Theresa May's lost majority, get set for the next improbable political gamble at massive odds. 'Any Other Party' besides the Conservatives, Labour or Lib Dems to win the next UK General Election is currently available to back around 120.0119/1. Win or lose, expect it to shorten.
While the market assumes the dramatic reversion to two-party politics at the election will continue, with both Conservatives and Labour trading around even money, it does not account for the creation of a new, mainstream party. Regardless of it's eventual viability, we are about to see one that at least grabs a large slice of the news agenda.
New anti-Brexit party set to launch in September

We've heard much talk of a new party since Jeremy Corbyn became Labour leader, as a new home for party rebels vehemently opposed to his agenda. Implausibly, Tony Blair was even mooted as a potential leader. The driving force now, however, is an ex-Tory.
James Chapman, a former Daily Mail political editor, was previously Chief of Staff to Brexit Secretary David Davis. Having resigned earlier this summer, Chapman now says the party has been taken over by extremists pushing a 'catastrophic' Hard Brexit that would ensure perpetual defeat.
In recent days he's been calling on 'sensible MPs and journalists' to create a new party, secure a second referendum and reclaim the centre-ground. Money is being raised, merchandise is being sold and policy debates are underway on Twitter.
Past time for sensible MPs in all parties to admit Brexit is a catastrophe, come together In new party if need be, and reverse it #euref19

? James Chapman (@jameschappers) August 8, 2017
Could Labour heavyweights sign up?

Chapman claims at least two Cabinet ministers are interested in the idea and there are numerous backbenchers on either side who would fit the bill. Don't be surprised if a big Labour name comes on board soon. If so, many politically homeless voters will take notice.
It may be pure coincidence but David Miliband's piece slating Brexit and Trump in yesterday's Observer had the feel of laying the ground for a comeback. Chukka Umunna, whose failed anti-Brexit Queens Speech amendment probably destroyed any leadership ambitions, is being heavily funded.
There is an obvious logic to the plan. While the main parties earned their highest vote share in decades, these two tribes were clearly broad coalitions, bitterly divided within on certain issues. Substantial numbers of Labour voters were either opposed to or had serious doubts about Corbyn. Likewise many Tory Remainers were dismayed by their party's position on the central issue of the day.
More widely, the perceived drift of either party towards ideological extremes has left a vacuum in the so-called 'centre ground'. Loyal party affiliation has been declining for decades and electorates becoming more volatile - prepared to take big gambles and reject the status quo by electing political novices.
Although the outsider spirit of Corbyn and Brexit has been incorporated within the big two parties - to the detriment of smaller rivals - the Conservatives and Labour brands still represent the establishment. Failed politicians that have repeatedly failed the system, according to those who would blow it up.
Moreover the new settlement has created new groups of angry outsiders. Ardent Remainers who want a second referendum, dismayed by the stance of both main parties. Labour right-wingers that can't abide Corbyn. Liberal Tories like Chapman and even one-time Lib Dem voters who now consider it a waste of time. Social media has made forging new movements easier than ever.
Macron has set an example but Britain isn't France

What if that party went beyond the pool of established politicians, attracting individuals of note from the business world - Alan Sugar or Richard Branson for example - or other professional spheres? We've seen it happen in super-fast time in France with Emmanuel Macron so why not now, at this pivotal moment in history? A growing number of Brits feel inspired by events across the Channel.
The prospectus sounds perfectly plausible but there are numerous problems to overcome. These centrists will be viewed very suspiciously by the Left as Blairite plotters and by the Right as anti-democratic Brexit-betrayers. Any new party likely supported by the likes of Tony Blair and George Osborne would alienate millions on either side. Jacob Rees-Mogg has already renamed them "The Oligarchs".
Longer-term, what precisely would it stand for and would a diverse coalition of voters be able to stomach it? Austerity or cuts? War or peace? Brexit may provide an early clear narrative but, until an election, events are out of their control. By the time one comes, the agenda and voters may have moved on.
Even if it appeals to large numbers, could it realistically earn parliamentary seats under our electoral system? UKIP failed to turn 4M votes in 2010 into more than one seat. Comparisons will be made with the SDP-Liberal Alliance during the 1980s, whose principal legacy was splitting the Left and ensuring serial Thatcherite governments.
If competently executed, though, reaching 10-20% in the polls is a realistic aim, which would massively influence the other party's thinking, at least on Brexit. Everyone agrees UKIP's brief surge changed the world. This is the same phenomenon on the other side.
For now, we must wait and see what develops. There is a march planned for September 9th, for which Chapman has invited Hillary Clinton - the 'real President of the USA' - to the unveiling of her namesake party. Were Clinton to accept it would be a major coup, guaranteed international media coverage, but it seems like a longshot.
Thanks for interest @CNBC. We need our real @potus @HillaryClinton in London with her namesake party 9.9.17 https://t.co/1Y6EIft5Fn

? James Chapman (@jameschappers) August 14, 2017

Nevertheless, we are in the silly season and this story inevitably captivates political journalists. Media coverage - positive or negative, apparently - raise profiles and shifts votes. Ask Trump and Corbyn. A successful new party is no less likely than either of their feats. In these unpredictable times, we should absolutely be prepared to think the unthinkable.

****

Follow Paul on Twitter and check out his website, Political Gambler.

Discover the latest articles