Politics Betting: Labour divisions cloud Brexit but Warren makes mission clear in US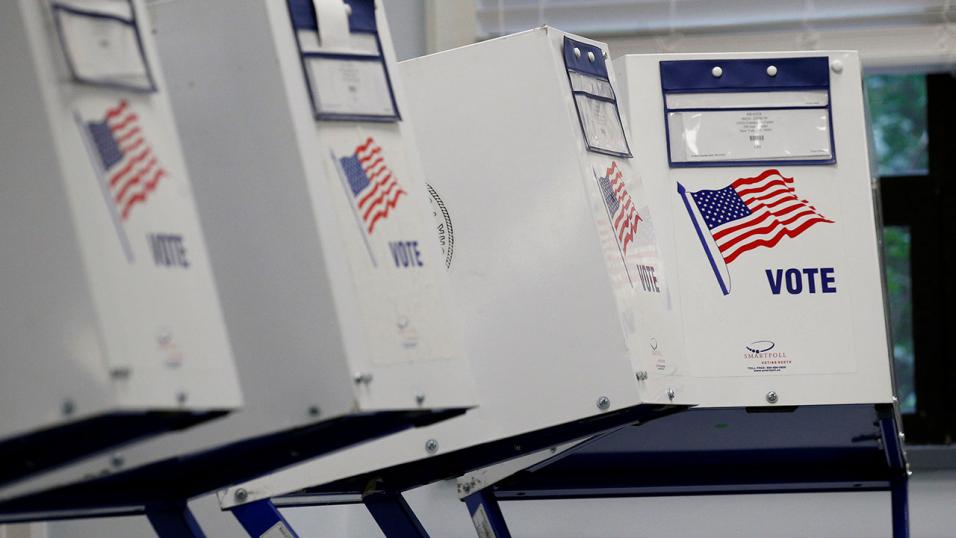 America has an election in 2020. Will the UK have one first?
The clock is ticking towards Brexit, but Labour are engulfed in more internal problems. Meanwhile, across the Atlantic, the race to be Democratic nominee for 2020 has stepped up, says Max Liu.
"Warren is 16.015/1 to win the nomination, although she has traded as short as 6.611/2. She's been eclipsed in recent weeks by Kamala Harris, the current favourite, who looks too short at 3.9."
Another week brings more rumours of splits in the UK's two main political parties. Brexit has its roots in Tory party division which David Cameron tried to heal by holding the referendum in 2016. That proved to be a disastrous miscalculation and the Tories could yet face resignations on an unprecedented level, depending on what happens with Brexit in the coming weeks and months.
Today, a no deal Brexit is 3.9 on the Exchange, while bettors make it 1.68/13 that Theresa May will fail to get a Brexit deal through Parliament by the 29 March deadline.
Whle the PM is under immense pressure, with her country and her party's future on the line, it is Labour's internal divisions that have attracted the most attention in recent days. Splits have been discussed for the past three-and-a-half years but, this time, it looks like the rumours have substance and we could see Labour MPs resigning the party whip and breaking away this week.
Labour MPs could breakaway this week
Labour revealed this week that Jeremy Corbyn has written to Theresa May with his proposals for Brexit, which include the UK remaining in a customs union. This was welcomed in some quarters - including Labour MPs in Leave constituencies, Remain-voting Labour MPs who now think the softest of all Brexits is Britain's best option, and in Brussels, where Donald Tusk said the plan was workable.
However, others were dismayed, with Owen Smith and Chuka Umunna threatening to leave the party. As Noel Gallagher said when told that Guigsy had quit Oasis: "It's hardly Paul McCartney leaving the Beatles."
That said, the leadership is concerned by rumours that as many as six MPs could quit Labour this week, to form a breakaway party, and several more could join them after Brexit.
A split will certainly jeopardise my recommended bet on Labour winning a majority at the next general election, with the price difting this week to 4.1. But ho hum, we've been here before, and this is a long game.
This week was a reminder, however, that there are more serious problems inside Labour. Luciana Berger, a Jewish MP, was threatened with deselection by Corbyn-backing members of her consituency party in Liverpool, raising concerns once again about antisemitism in Labour.
Elizabeth Warren ready for 'fight of our live'
It's not only in Britain that the two main political parties are divided. This week, the Democratic senator Elizabeth Warren announced that she's running for the party's presidential nominee in next year's election.
Warren is 16.015/1 to win the nomination, although she has traded as short as 6.611/2. She's been eclipsed in recent weeks by Kamala Harris, the current favourite, who looks too short at 3.9. Then there's Beto O'Rourke 5.95/1, Joe Biden [7.4 ] and Bernie Sanders 14.013/1, all of whom are yet to declare their candidacies.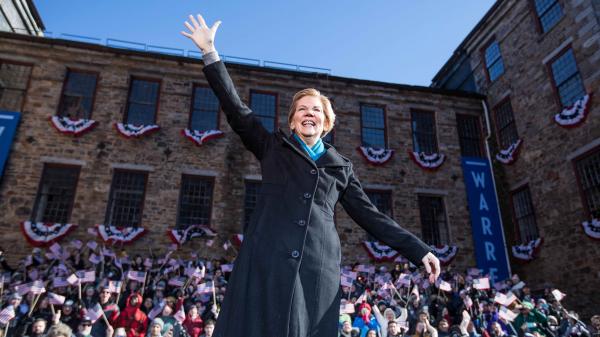 Warren v Harris - the key Democratic battle
I can see problems with all three male candidates mentioned above (due to inexperience and, to put it politely, over-experience), so the battle between Warren and Harris is key. It will be waged between the left and right wings of the Democratic party respecitvely, although Harris is attempting to shift to the left in ways which aren't entirely convincing.
Warren is a staunch critic of Wall Street and has been for a long time. She will vow to overturn an American system that's rigged in favour of the wealthy. Some critics say Harris is the more natural public speaker, but plenty of people on the left in America have concerns about Harris's time as a prosecutor in California. If the policies are allowed to speak for themselves, it is Warren who has the more coherent message.
For my money, Warren is over-priced at current odds, to win the nomination. Donald Trump certainly fears her, if his response on Twitter to her announcement this week is anything to go by.
Today Elizabeth Warren, sometimes referred to by me as Pocahontas, joined the race for President. Will she run as our first Native American presidential candidate, or has she decided that after 32 years, this is not playing so well anymore? See you on the campaign TRAIL, Liz!

? Donald J. Trump (@realDonaldTrump) February 9, 2019
Discover the latest articles
Read past articles