Next Conservative Party Leader: The top-five market leaders rated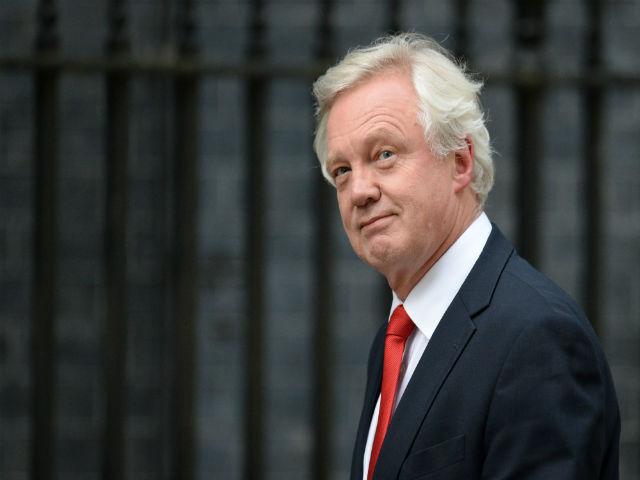 If Theresa May resigns soon, David Davis is in pole position
When the election is finally settled, the next big political market will be the race to succeed Theresa May as Conservative Party leader. Paul Krishnamurty runs the rule over the current top-five...

"Chancellors are always worth considering in sudden leadership contests...They scream 'safe pair of hands'... Hammond could win this race either immediately or a couple of years down the line."
Whichever way one looks at it, Theresa May's days as Prime Minister are numbered. Perhaps it will be soon, as furious Tory MPs blame her for the shocking election result. Perhaps she can survive for a few years, restoring her reputation by skilfully managing an impossibly split Commons and successfully negotiating Brexit. But few ever saw her as a long-term leader and the general consensus is that she will never lead the Conservatives into another election.

That the race to succeed her is effectively underway should be music to the ears of political bettors - Tory leadership contests have a history of drama and big upsets. How it turns out will depend on a variety of known unknowns - the timing of it, the state of Brexit negotiations, the positions of each candidate on that fundamental question and their ability to adapt their stance to fast-changing circumstances.

During this unpredictable era, any number of alternatives and little-known outsiders could yet come into the argument. For now, though, let's focus on the five market principals, all of whom are trading below 20.019/1.
Boris Johnson - Latest Odds 4.3100/30

The early favourite has never won a Tory leadership contest since political betting began and the current one has already let down backers before. In the days following last year's referendum, Boris traded odds-on to succeed David Cameron. Yet when it came to the crunch, the most hyped candidate in history didn't even put his name forward.

The circumstances behind that withdrawal are important. His colleagues simply don't (or at least didn't) regard him as heavyweight enough for such a demanding job. Arch-Brexit ally Michael Gove - apparently after talks with Rupert Murdoch and Daily Mail editor Paul Dacre - initiated a brutally effective political assassination, leaving Boris no option but to withdraw.

In May, the Tory hierarchy preferred a minister regarded as competent, yet not flashy. Now that has backfired, there is an obvious school of thought that says Boris would have won a majority. It is certainly true that he reaches parts of the electorate that other Tories can't, so perhaps MPs will reconsider. However, nothing in his tenure as Foreign Secretary has enhanced his reputation. Picking Johnson may yield massive rewards, but the risk factor is equal.
David Davis
7.26/1

The Brexit Secretary's chance is all about timing. If May goes quickly, he is in pole position. Nobody is better placed to negotiate Brexit and, unlike May, he actually voted for it. The party needs a ready-to-go PM, rather than a prospect. Davis is every inch a Tory 'big beast' and worth getting onside at 7.26/1 in the current, fractious climate.

Whereas most rivals will struggle to earn the trust of entrenched Eurosceptic backbenchers and grassroots, Davis has earned his medals in the trenches alongside them. With the parliamentary arithmetic pointing towards a softer, more inclusive Brexit, this big-hitter could be the one to keep them onboard and unite the party.

After he was resoundingly beaten by Cameron to the leadership, I often felt that Davis would have been a better pick. He has gravitas, humour and commands respect from across the political spectrum. On the downside, at the age of 68, the next few months probably represent his last chance. There are plenty of younger alternatives over the longer-term.
Ruth Davidson
9.417/2

In contrast to her English counterparts, the Scottish Tory leader was a big election winner. Her 12 gains seem to have kept Jeremy Corbyn out of Downing Street and she has emerged as a major player on Brexit - using her Scottish mandate to argue for a shift in priority to economics rather than immigration. An ardent Remainer during the campaign, Davidson also has claim to be the unity candidate, using the election result to justify bringing the country together with a soft Brexit.

The problem is that the Conservative base does not want a soft Brexit. Seven in ten of their voters last week wanted it completed as quickly as possible. That simply isn't happening unless there's no deal and candidates like Davidson could get burnt if Brexiteers blame them for procrastination.

In these circumstance, it simply isn't in Davidson's interest to run. The future is hers if she waits until after Brexit, taking a safe Westminster seat a few years down the line. If May survives a couple of years, she has a huge chance. If the vacancy arises soon though, forget it.
Amber Rudd
10.09/1

The Home Secretary's profile has risen sharply of late, particularly in response to multiple terror attacks, and she was even elevated to stand-in PM for the seven-way Leaders Debate. She fared OK with an impossible hand and has come across as fairly competent, albeit in a managerial sense, rather than as a conveyor of ideas. This is precisely the route May took to the top job but will MPs be up for repeating a failed strategy? It's hard to see precisely where her base, or angle within the Conservative party, lies. An ultra-marginal seat would also count against her.
Philip Hammond
16.015/1

Chancellors are always worth considering in sudden leadership contests. Nobody is in a higher position besides the PM, and they have a superior understanding of the government's agenda and prospects of fulfilling it. They scream 'safe pair of hands'. Gordon Brown and John Major both moved from 11 Downing Street to Number 10, unelected, mid-term.

A Remainer, Hammond is now calling for Britain to stay in the Customs Union. That may alienate many Brexiteers but he is at the heart of the debate, arguing for what will probably end up as party policy, given the parliamentary arithmetic. That will cement him as a key player moving forward.

Therefore unlike Davis or Davidson, Hammond could win this race either immediately or a couple of years down the line. I doubt he's going to trade much bigger in the short-term so am happy to carry a bet at these odds for a while. He may not have the celebrity charisma of Boris, but I don't mind taking four times the odds about his party preferring competence at this critical moment in history.

Recommended Bets
Back David Davis @ 7.26/1
Back Philip Hammond @ 16.015/1

****

Follow Paul on Twitter and check out his website, Political Gambler.
Discover the latest articles