Newport West By-Election: Brexit backlash could spark Tory implosion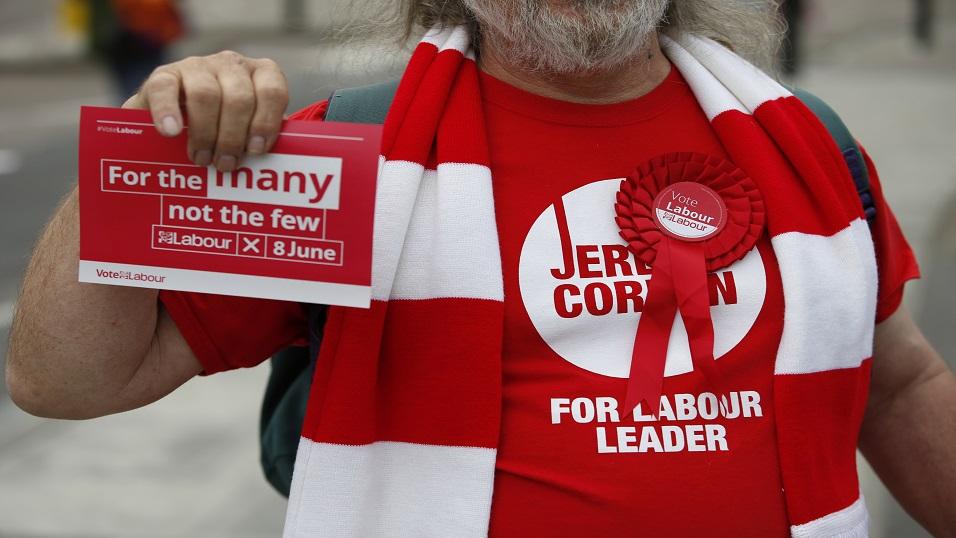 Labour are predicted to win easily
Thursday's by-election could not come at a worse time for the Conservatives, says Paul Krishnamurty in expectation of a minor party surge...
"The feeling of betrayal is probably deepest felt among Brexiter members of the Tory party...I'll be amazed if they put a strong campaign together."
Amidst much election talk - whether of the general or European variety - a more imminent poll has yet to capture media attention. Come Friday morning, the Newport West By-Election may well be very newsworthy.
Labour near-certain to win big
Voters in this relatively safe Labour constituency go to the polls on Thursday, following the death of MP Paul Flynn. Defending a majority of nearly 6,000, it would be a minor miracle were the incumbents to lose. At current odds, Labour are rated just 1.111/9 to win - equivalent to 90%.
The constituency profile is similar to dozens of successful defences since Labour lost power in 2010. They have picked a strong local candidate in Ruth Jones - a former Welsh TUC President - who is confidently expected to be returned to parliament by a substantial margin.
So far, so predictable. News of a Labour win will barely interrupt the 24/7 Brexit conversation. The race for second, however, just might.
Big-two will surely regress from 2017
The Conservatives have owned that position, by considerable margins, ever since losing the seat in 1987. In 2017, this was on their target list - they started favourites before the Corbyn surge transformed the polls. They are rated merely 1.141/7 to win without Labour. What looks a certainty 'on paper' becomes an unappealing, risky bet in the current 'anti-political establishment' mood.
Two predictions are confidently made. Turnout will be sub-35% and there will be a significant protest vote. Combined, the big-two earned a remarkable 92% of the vote share in 2017. I reckon that could fall beyond 70% - it was merely 74% in the 2015 and 2010 general elections.
Brexit chaos raises chance of protest votes
By-elections always present fertile conditions for a protest vote and it is hard to remember a more obvious time to do so. If politicians doubted the anger out there, Friday's protests in Westminster should have taught them. Brexiters are furious with parliament and a majority - 54% - of Newport West voters backed Brexit.
Recall how the 2017 election was framed. The Conservatives were the pure Brexit party, who would defend the referendum result against saboteurs in parliament. Labour, while also committing to Brexit, managed to position themselves as the 'Soft Brexit' or 'Remain' alternative, while generally preferring to discuss other issues - austerity, inequality.
Tories much likelier to suffer than Labour
The upshot nationally was that, roughly, two-thirds of Tories were Brexit supporters and the same percentage of Labour voters were Remainers. That alignment has since become entrenched and explains precisely why the Conservative Party could be on the verge of an existential crisis.
There has been a marked, sudden shift in national polls over the past fortnight. On March 26th, the Tories were ahead by 4.3% on Britain Elect's poll of polls. Two weekend surveys recorded them level and 5% behind Labour. Brexit voters who may have somewhat tuned out of the Westminster chaos have suddenly realised their dream is in peril.
The feeling of betrayal is probably deepest felt among Brexiter members of the Tory party - they make up the vast majority. The very people a party relies upon in a by-election to raise awareness and get the vote out. Without any local knowledge, I'll be amazed if they put a strong campaign together.
Given a low turnout, any successful protest campaign could quite easily reach double digits. UKIP managed 15% in 2015 and, as the only mainstream Brexiter alternative in the race, that must be in range again. Nationally, they're up to 9% with Opinium.
Anti-Assembly group provide a wildcard
Another protest could come from Abolish the Welsh Assembly. This remains, to some extent at least, a contentious issue in Welsh politics. The 1997 referendum to create it was won by a wafer thin 50.3-49.7 margin. Another non-binding referendum in 2011 on extending lawmaking powers was won 63-37. In the Newport council area, 45% were against.
Devolution crosses the party divide just like Brexit but anti-assembly sentiment is more associated with Tory voters. So Brexiter Tories who can't stomach voting for the never popular UKIP candidate Neil Hamilton have another means of registering their dissatisfaction.
Alternatives on the left/liberal/Remain side are far less likely to break through. The Lib Dems, Plaid Cymru and Greens will likely improve on dismal 2017 returns without threatening double figures. Now Labour are leaning towards a second referendum, that avenue of protest is diminishing.
My prediction is Labour to win with around 40-45% - available to back at 3.02/1 on our Labour Vote Share market. Most likely is that Brexiter protests are shared around, while many stay at home and the Tories finish clear second on around 25%. However the possibility of collapse is not ruled out and I'm happy to lay them 'Without Labour' at 1.141/7.
Bet on UK politics here
Newport West Winner
Newport West Without Labour
Newport West Labour Vote Share
Year of Next Election
Theresa May Exit Date
UK to participate in Euro Elections?
No Deal Brexit in 2019
Article 50 to be Revoked
Brexit Date
First to Happen - Brexit/May to leave?
EU Referendum before 2020?
Next Conservative Party Leader
Follow Paul on Twitter and check out his website, Political Gambler.

Recommended bets
Lay Conservatives 'Without Labour' @ 1.141/7
Discover the latest articles
Read past articles