Mayor of London Betting: Can Zac Goldsmith upset the odds to beat Sadiq Khan?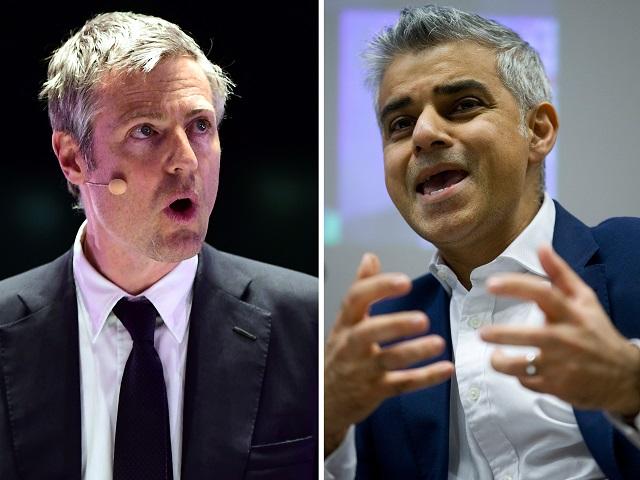 Can Goldsmith pull off an unlikely victory over firm favourite Khan?
Ahead of the big vote in the capital on Thursday, Max Liu assesses the latest on odds in the battle between Sadiq Khan and Zac Goldsmith to be the next Mayor of London.
"The polls, the betting and the mood indicate that the negativity of the Goldsmith campaign has backfired and that, on Thursday, Londoners will elect Khan. I wouldn't bet against it."

Next London Mayor - Latest Odds
Sadiq Khan 1.152/13 (86%)
Zac Goldsmith 7.06/1 (14%)
With two days to go before Londoners elect their new mayor, Sadiq Khan is 1.152/13 favourite while his rival Zac Goldsmith is trading at 7.06/1. According to those odds, there's no way back for Goldsmith but is there any chance that, as with the General Election one year ago, the markets are underestimating the power of the Conservative campaign machine?
The comparison with last year's General Election isn't entirely helpful - due to the different nature of the contest and the size of the electorate - but to give an idea in terms of odds: although a Conservative majority looked unlikely, they were 1.21/5 to win most seats and the momentum, and the money, was behind them in the final days before voting. The opposite, however, is true of Goldsmith.
Last year, when the Conservatives chose Goldsmith, he looked like a formidable candidate. His reputation as a progressive politician with a passion for green issues suggested that City Hall could remain in Tory hands for a third consecutive term, following Boris Johnson's eight years as mayor. In this traditionally Labour-supporting city, Goldsmith was 2.3811/8 and Khan 1.865/6 when I wrote about this contest last October. There was all to play for.
Whereas Johnson's 2008 campaign gathered pace to seal what had seemed an unlikely victory, Goldsmith's fortunes have travelled in the opposite direction. Australian election guru Lynton Crosby was behind Johnson's victories and his firm are running things for Goldsmith. You can read about Crosby's "dead cat strategies" but, while they worked across Britain last year when Crosby helped the Tories win a majority, in London they're failing to cut through. The more negative Goldsmith's campaign has become, the longer the odds on him winning have drifted.
Is there any hope for Goldsmith? Most polls give Khan a lead of between ten and 20 points but, five days ago, canvassing by YouGov indicated that more than 15% of Londoners were still undecided about who to vote for. These figures appeared as the crisis about anti-Semitism in the Labour Party was escalating and Goldsmith will be hoping that it will have persuaded the undecided to back him.
It's certainly unhelpful for Khan to have Ken Livingstone, who was Labour's candidate in 2012, making the appalling remarks about anti-Semitism that lead to the former mayor's suspension from the party. For the Tories, the timing is perfect. As well as pursuing their "doughnut strategy" - pinning their hopes on London's outer-boroughs, where Johnson did well in 2008 - they're determined to stoke fears about Khan's Muslim faith.
The Conservatives should never be written off as an electoral force and neither should fear. Last year, Tory strategists turned the tide of the General Election by convincing voters that a Labour government would be dependent on support from the SNP. As I've discussed, though, in London the Labour vote in 2015 increased and, this time, it appears that Goldsmith's team are trying to exploit tensions where none exist.
Even worse for his prospects of winning, Goldsmith looks like a politician who doesn't entirely believe in what he's doing. Whether it's drinking a pint, professing his love of Bollywood (see below) or linking his opponent to terrorist sympathisers, Goldsmith looks uncomfortable with the part he's being asked to play. Today, voters dislike few things more than insincerity.

By contrast, Khan was genuinely disturbed by Livingstone's comments and, last Thursday, moved quickly to condemn them. The same day, Khan was mobbed by members of many groups and faiths after he and the other candidates addressed 6,000 people at London's Olympic Park. They belong to the same party but Khan is a million miles from Livingstone - he comes from a different background and belongs to a different generation of Labour politicians. You might as well confuse Goldsmith with Norman Tebbit - although after some of the former's utterances during this campaign...
There are other markets on the London Mayor election but, so far, scant liquidity in them (this is a shame because the battle between the Greens, Lib Dems and UKIP to come third is an intriguing one). Overall, though, the polls, the betting and the mood indicate that the negativity of the Goldsmith campaign has backfired and that, on Thursday, Londoners will elect Khan. I wouldn't bet against it.

***