Mayor of London Betting: Goldsmith and Khan are neck and neck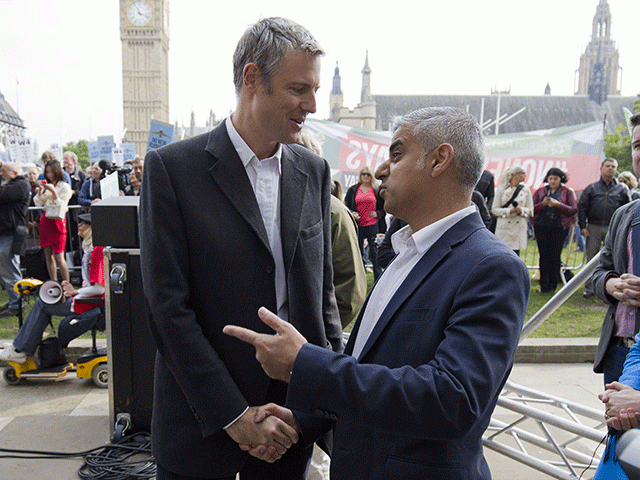 Who's for City Hall? Goldsmith or Khan?
The surprise selection of Sadiq Khan as Labour's candidate for mayor of London means we're in for a tight election next May. Can Khan take City Hall or does Zac Goldsmith have what it takes to deliver a third consecutive mayoral victory for the Tories? Max Liu reports from the capital.
"Last week, a Yougov poll put Khan on 29 percent and Goldsmith on 28, with 45 percent of voters undecided."
Now that the Conservative and Labour parties have selected their candidates for Mayor of London, it's clear that we're in for a gripping battle. In the blue corner, we have Old Etonian Zac Goldsmith 2.3811/8, while in the red corner Sadiq Khan 1.865/6, the son of a Pakistani bus driver, is hoping to win back the capital for Labour. That said, both candidates are opponents of building a third runway at Heathrow Airport. So will Londoners #BackZac or will they say #YesWeKhan?

The mayoral election takes place on May 5 2016 and, in the meantime, the current mayor isn't going quietly. This week, Boris Johnson made headlines when he knocked over a ten-year-old while playing touch rugby in Japan. The boy in question probably felt like he'd been hit by a London bus but it should be pointed out that, with his one-handed ball carrying, Johnson was defying the advice of PE teachers everywhere and setting a bad example.
Goldsmith encapsulates the modern Tory party's contradictions. On the one hand, he's independent-minded, keen on environmental politics and progressive policies. He's capable of appealing to voters across the political spectrum which is vital if the Tories are to hold on to the mayoralty. On the other hand, as the son of anti-EU Referendum Party founder James Goldsmith and the heir to a vast fortune, he's probably posher than Boris.
Things were going well for Goldsmith until this week when he was branded a "disloyal Conservative" and urged to abandon his mayoral bid by ex-Tory MP Harvey Proctor. This concerns controversial statements Goldsmith made last year about an alleged paedophile ring in his constituency of Richmond which, it was claimed, involved establishment figures. It's very much a case of "watch this space" where this story is concerned. On balance, however, Goldsmith can probably weather this storm and his campaign shouldn't be adversely affected.
Khan's selection as Labour candidate was a surprise. Tessa Jowell, who helped deliver the Olympics to London, was the favourite and, throughout the summer, polls consistently indicated that she could win the mayoralty comfortably. Only days before Khan was selected, Jowell was six points ahead of Goldsmith in a Yougov poll. Khan's selection, however, came at the same time as Labour members voted for Jeremy Corbyn as their leader, so Jowell appears to have fallen foul of the anti-Blairite tide.
Having served in Gordon Brown's cabinet and Ed Miliband's shadow cabinet, Khan is no Corbynista. Next May, however, the result will still be interpreted as an indication of Corbyn's performance as leader. This is an election that Labour should win and, if Khan loses, Corbyn will come under pressure from his MPs.
Johnson's eight years in City Hall are something of an anomaly for the traditionally Labour-supporting capital where, unlike most parts of Britain, Labour increased its vote in May's general election. The north London constituency where I'm writing from, for example, saw the second biggest swing to Labour of anywhere in Britain.

The selection of Khan, and accusations of incompetency and division in Corbyn's Labour, mean the mayoral election could go either way. Last week, a Yougov poll put Khan on 29 percent and Goldsmith on 28, with 45 percent of voters undecided. With an enormous number of votes up for grabs, is it worth backing Goldsmith now? I'm reluctant. As the general election showed - and, arguably, Corbyn's election as leader - Labour are growing in popularity in London. A third consecutive Tory mayoral victory seems unlikely but it will be close.