London Mayoral Election: Betfair customers make Khan a 93% chance as voting begins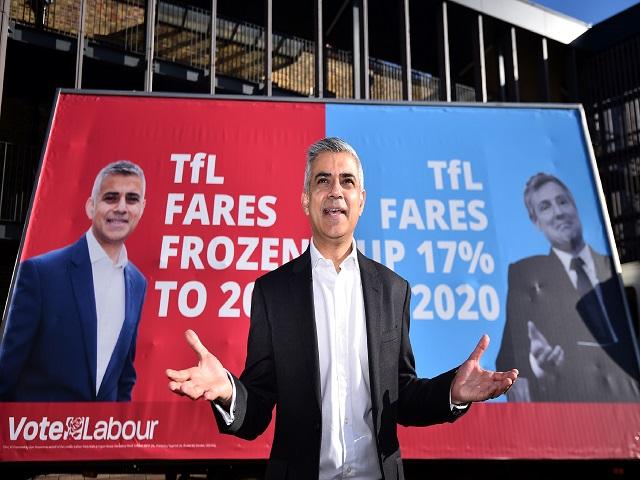 Sadiq Khan is the overwhelming favourite to win the Mayoral Election
Betfair customers make Sadiq Khan a 1.071/14 (93%) chance to become the new London Mayor on the day voters in the capital make their decision...
- Labour candidate the overwhelming favourite as Londoners go to vote
- Goldsmith now rated a 7.6% chance
- One Betfair customer stands to win £10,000 if Khan wins

:

The Labour candidate, who traded at a high of 12.011/1 back in September 2013 - equating to an 8.3% chance - has been consistently backed as polling day approached. One customer in Essex stands to win more than £10,000 if Khan is successful
Conservative rival Zac Goldsmith - who was backed at just 2.26/5 last October (a 45% chance) - has drifted out to 13.012/1 (a 7.6% chance). He was trading at 7.06/1 over the weekend but has done little to convince Betfair customers that he can overcome the odds.
Naomi Totten, Spokeswoman for Betfair said: "All signs point to a Khan victory but it has been an interesting market over time, with Boris Johnson backed as low as 3.55/2 before announcing he would be returning to Parliament, while leftfield candidates including Eddie Izzard (backed as low as [6.0), Sol Campbell (17.5) and Lord Sugar (10.09/1) have all had their supporters."
On the other side of the Atlantic, Donald Trump is now a 1.041/25 chance to win the Republican nomination after Ted Cruz pulled out of the running.
As it stands, Hilary Clinton remains the clear favourite to be the next President, with the market currently predicting a 71% likelihood for the Democrat. Trump will not go down without a fight however and on Wednesday morning traded at his shortest price of 3.613/5, or a 28% chance.
Discover the latest articles