Hartlepool By-Election: Predictions of Labour's demise may again prove premature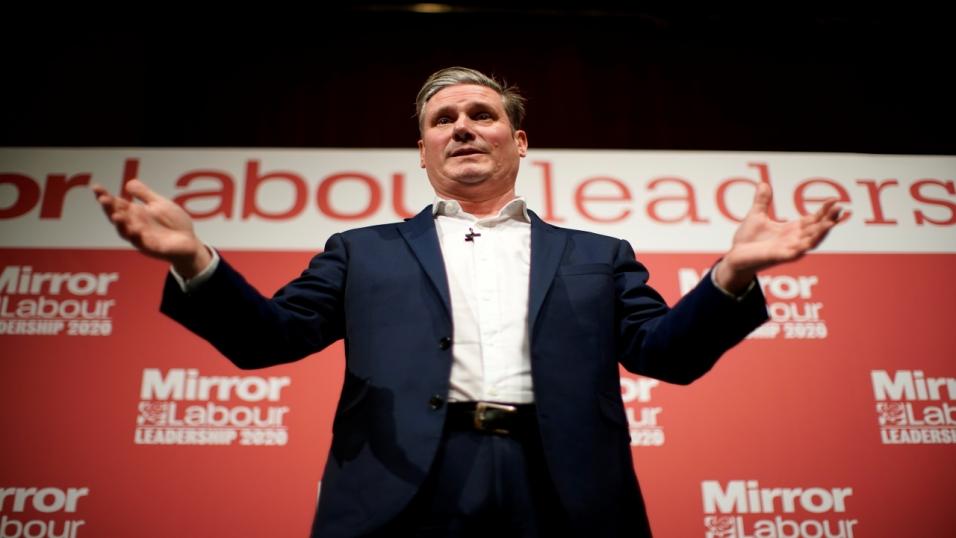 Defeat in Hartlepool could destroy Keir Starmer's leadership
In a roughly even betting heat, Hartlepool is set for one of the most exciting by-elections in many decades. Paul Krishnamurty is backing Labour...
"Labour were underdogs before winning Peterborough in 2019 and also in early exchanges for Stoke-on-Trent in 2017."
The 20 months since the last by-election for Westminster feels like a very long time. It coincided with Boris Johnson taking over as Tory leader, which makes the recently announced Hartlepool By-Election the first electoral test of this majority Tory government. It will coincide with the plethora of local elections across the nations and regions on May 6th.
A by-election to define England's political divide?
Such moments are an essential part of what makes British politics interesting in between general elections. The clash with London and Scotland results may defuse any narrative that emerges from Hartlepool but the significance of this contest is obvious. Arguably as significant as any in the last 30 years.
Biggest by-election since Warrington 1981? https://t.co/PL92tY4lZ1 pic.twitter.com/ZC1grXYsIJ

? Tides of History (@labour_history) March 16, 2021
This is one of the so-called 'Red Wall' seats that Labour held amid their 2019 disaster, and therefore more indicative of the national picture than London or Scotland. Defeat would be catastrophic for Keir Starmer and doubtless fuel speculation about a leadership challenge.
Tories start marginal favourites
At this early stage, Betfair traders rate it a roughly even contest with the Conservatives trading at 1.910/11 compared to 2.111/10 for Labour. That, I suspect, reflects a high level of uncertainty rather than an expectation that it will be that close. Fifty days out, there are numerous known unknowns.
First it is risky to read too much into current nationwide polls. The Tories have definitely received a bounce since the vaccine rollout but will that persist in May, amid a nationwide election campaign? By then, their lead may well have returned by to pre-vaccine levels - a 3-5% lead, considerably down on the general election. Notably, Labour polling had been improving more in Red Wall seats since the election.
Pro-Brexit third parties thrived here
Nor is this constituency indicative of wider norms. All recent elections have been live betting heats and far from predictable, with strong third party challenges. Before analysing the current race, it is worth looking back.
Hartlepool was on the radar as a potential Tory gain in the last two elections. A very pro-Brexit seat, assumed to be turning Right. UKIP earned 28% in 2015 while Labour's winning share was a paltry 36%. If the Con/UKIP vote were to unite around a preferred candidate, Labour would be toast.
Similar narrative in 2017 blew up
Or so the narrative went. As it turned out, Mike Hill won a landslide with 53% of the vote. Brexit hadn't damaged Labour yet, as Corbyn managed to straddle an unsustainable position on the fence between respecting the referendum and a fervently pro-European party.
By 2019 that had unravelled and, while Hill won, his share fell to a very beatable 38%. Brexit Party chair Richard Tice came third with 26%, thus splitting the Brexiter vote. What isn't clear is whether Tice's presence damaged Labour or the Tories.
Indeed the Brexit Party effect was an unknown feature of 2019. Farage withdrew his candidates from Southern seats, fearing they would hurt the Tories in seats they held, and instead focused on the Midlands and North in mostly Labour-held seats. They scored big tallies from people who had often never voted Conservative in their lives.
Tice to crash without Brexit tag
Brexit may be done but Tice is still on the ticket, for Reform UK. This anti-lockdown party was founded by Farage and to all intents and purposes, appears to be another vehicle for the same set of interests and right-wing ideology.
Will Tice's vote hold up? I'll be surprised. Brexit Party and UKIP success was about one issue and it wasn't libertarianism. I doubt that many Hartlepool voters have heard of Tice or the Reform Party, or are against lockdown.
Another angle on this lies in the constituency's history of successful outsiders. Famously in 2002, Hangus The Monkey (aka Stuart Drummond) became Hartlepool's directly elected mayor. The UKIP candidate who thrived in 2015 was a former wrestler, Philip Broughton.
If voters are again looking for an alternative to the Westminster duopoly, they might consider the new Northern Independence Party. This is a socialist outfit, so may appeal to some of those Brexiters who weren't prepared to vote Tory, and within Labour ranks at Starmer's centrist direction of travel.
The Northern Independence Party

DEMANDS a referendum on Northern Independence

ADVANCES a Democratic Socialist North

ADVOCATES a Green Industrial Rebirth

OPPOSES all racism/anti-refugee rhetoric

BUILDS on our traditions of solidarityhttps://t.co/lv9Zlof38r

? Northern Independence Party (@FreeNorthNow) December 9, 2020
Labour adept at by-election defences
No doubt, media chatter during the build-up will focus on pending Labour disaster. They're in a bad place, made considerably worse here by their MP resigning over a sexual harrassment charge. However we have heard such negativity before many a recent by-election and, more often than not, the Labour vote held up.
Some examples. Labour were underdogs before winning Peterborough in 2019 and also in early exchanges for Stoke-on-Trent in 2017. The only seat they've lost in a by-election since 2010 was Copeland. That too was deemed Brexit-related but the Tories started in a much more competitive position.
Certainly in other races, Labour's activist and trade union machine has proved highly effective in by-elections. I will be surprised if there is a strong local Conservative Party in Hartlepool, and that could make a critical difference in what is bound to be a low turnout affair.
When first hearing of this by-election yesterday - during Cheltenham and an England v India T20 match, to be fair - my instinctive reaction was 'Tory gain'. Thinking of the national situation. On reflection that was a wrong.
I make Labour favourites here. That Farage ran a candidate here, and chose the party chairman, feels significant. They analysed the data of Hartlepool voters and concluded their target share - roughly a third - were previously Labour, probably reluctant to vote Tory. Whereas now, the much smaller segment open to Tice's anti-lockdown stance are probably more towards the political Right anyway.
The highest Conservative share here was 34.2% in 2017. They'll need 40% plus now and the biggest incentive driving voters to them in Hartlepool is in the past, no longer an urgent, critical dividing line.

Follow Paul on Twitter and check out his website, Political Gambler.
Recommended bets
Discover the latest articles
Read past articles