General Election Betting: Tory majority 50/50 but Labour enjoy poll bounce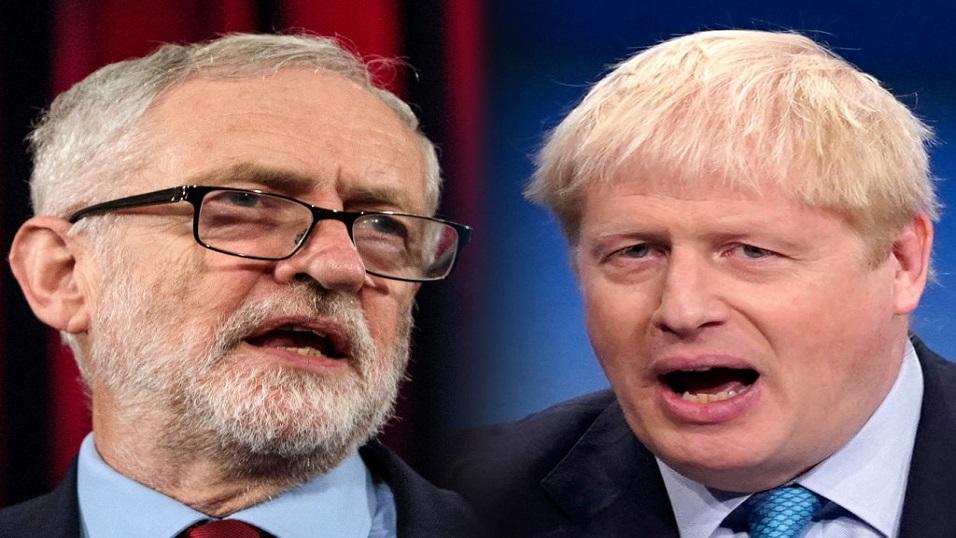 Can Corbyn's Labour stop Johnson's Tories winning?
The date is set, the official campaign is under way and Max Liu is here to update us on the latest betting odds and polls for General Election 2019...
"Fifty-nine per cent of voters told Opinium this week that the NHS was their priority at the election and Johnson is concerned that an increase in waiting times could derail his campaign."
The Conservatives are 2.0421/20 on the Betfair Exchange to win a majority at the general election on 12 December but the first polls of the campaign show Labour eating into their lead as Jeremy Corbyn's party enjoy an early bounce.

While the Tories are ahead by eight to 12 points with most firms, the general picture is of Labour attracting support, as smaller parties such as the Liberal Democrats lose voters in the days since the election was called.
Latest Westminster voting intention (31 Oct - 1 Nov)

Conservative - 39% (+3 from 29-30 Oct)
Labour - 27% (+6)
Lib Dem - 16% (-2)
Brexit Party - 7% (-6)
Green - 4% (-2)
Other - 7% (+1)https://t.co/cZPbP63BWT pic.twitter.com/kiGUqZ9P9E

? YouGov (@YouGov) November 3, 2019
Labour's bounce will give their activists hope that they can once again reduce the deficit in the lead up to election day. In 2017, most pollsters underestimated Labour's chances, as they began the campaign around 18 points behind the Tories who were expected to win a majority. The turning point came when Labour released a fully-costed manifesto of policies that proved popular.
Today, John McDonnell said the party would go even further and that climate change would be their priority. Bettors, though, are convinced the Tories 1.182/11 will win the most seats, with Labour out at 7.26/1.
Farage won't stand but will campaign nationally
There could be further good news for Labour in the form of what's being dubbed a 'division in Brexit Britain' between the Tories and the Brexit Party.
Boris Johnson is telling voters that, if he wins a majority on 12 December, he will have Brexit done by Christmas. But before you back a meaningful vote to pass in 2019 at 8.27/1 or a July to December Brexit 42.041/1, you should note that Nigel Farage is telling Johnson to tear up his withdrawal deal or face Brexit Party candidates in 600 constituencies.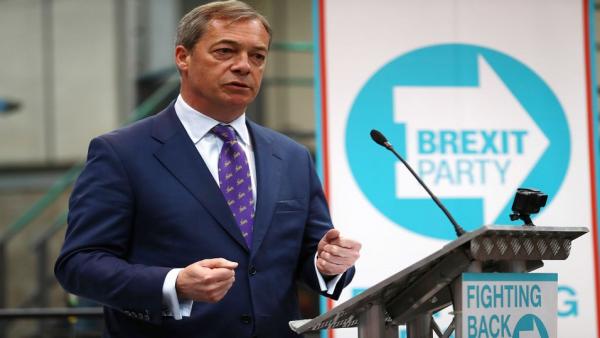 Farage appeared on the Andrew Marr show today to repeat his criticisms of Johnson's deal. The former-UKip leader also revealed that he won't be standing for parliament in December. This is probably a wise move, as Farage has tried and failed to get elected as an MP seven times already. Instead, he'll be travelling the country, making the case for a harder Brexit and generally being a thorn in the side of the two main parties.
Labour believe that, if the Brexit party stand candidates across Britain, it could help Labour win up to 40 more seats. The thinking is that, even if bettors are right to make the Brexit Party, which swept the board in May's European elections, odds-on to win nine or fewer seats, they will take votes from the Tories.
As Farage has pointed out, though, Ukip were expected to take votes from the Tories in 2015 but, in the end, the four million votes Ukip won hit Labour's electoral chances and helped David Cameron win an unexpected majority.
Tories wary of NHS threat and NHS wary of Tory threat
Fifty-nine per cent of voters told Opinium this week that the NHS was their priority at the election and Johnson is reportedly concerned that an increase in waiting times for appointments and treatments could derail his campaign.
The PM is said to be taking emergency steps to prevent any deterioration in services but the British Medical Association reacted angrily this weekend, saying it should not take an election to prompt them to act. It added that the NHS was in a "perpetual state of crisis". Doctors, meanwhile, are using social media to criticise the Tories' handling of the NHS:
As a NHS cancer specialist, it's my #publicduty to inform the public that the #NHS cannot withstand another five years of the Tories. We are at breaking point.
So are teachers, social workers, the police, prison officers, carers....#generalelection2019

? Clive Peedell (@cpeedell) October 29, 2019
Will timing affect turnout?
The last time a UK general election was held in December was 1923 and there's an argument to say that the timing of this one is designed to suppress the vote, with some activists potentially reluctant to campaign after dark for reasons which include an increase in the harassment of women.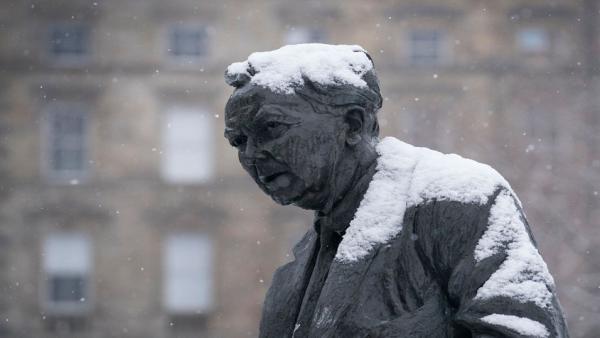 Every election for the past 45 years has taken place in spring or summer. In 1974, there were two elections - the first in February and the second in October - when Harold Wilson (immortalised above) became PM for the second time. Turnout for the former was around 79% while for the second it dropped to just below 73.
Both '74 elections saw higher turnouts than any this century, with a dropping off since New Labour came to power in '97, although the 68.7% we saw two years ago was the highest since then.
It's early days for the Exchange turnout market but it will be a fascinating one to watch this time, with 60-70% the current favourite at 1.845/6, but the possibility of breaking the 70% barrier by no means unfeasible at 3.185/40. An early weather forecast for 12 December says it will be around eight degrees, cloudy with showers.

Discover the latest articles
Read past articles