Brexit Latest: Theresa May urges MPs to not "break faith"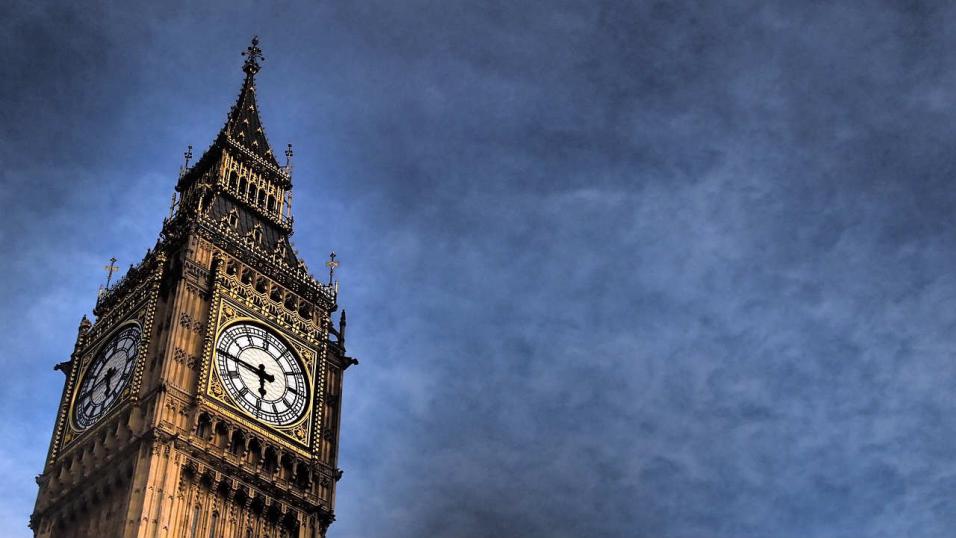 Theresa May has implored MPs to get behind the Brexit deal she's agreed with the EU.
The Prime Minister has urged MPs to not "break faith" by demanding a second referendum over Brexit. The Tradefair team brings you the latest in UK Politics...
"Another vote which would do irreparable damage to the integrity of our politics, because it would say to millions who trusted in democracy, that our democracy does not deliver."

- Theresa May, UK Prime Minister.
The UK's Prime Minister Theresa May is seemingly between a rock and a hard place. Having won a vote of no confidence in her leadership, you'd think there'd be an optimistic atmosphere in Downing Street as Christmas approaches.
However, Brexit negotiations seem to have ground to a tedious stalemate, where the EU has made it clear it will make no concessions on the deal put forward by May, and the MPs she needs to back her refuse to do so.
Now, as if to put salt in the various political wounds she's been inflicted since taking over No. 10, calls to have a second referendum are growing louder. The Prime Minister, who has already ruled out this possibility, is set to reiterate this and urge her fellow MPs to not "break faith".
Could a vote do "irreparable damage"?
May is set to deliver a speech later today (December 17) to summarise last week's European council summit, although there would seem to be little progress to report.
In this statement, she is expected to tell MPs to not "break faith with the British people" by demanding a second referendum. It comes as she is facing increased pressure to give Parliament some influence over Brexit before the Christmas break.
"Let us not break faith with the British people by trying to stage another referendum," May will say.
"Another vote which would do irreparable damage to the integrity of our politics, because it would say to millions who trusted in democracy, that our democracy does not deliver. Another vote which would likely leave us no further forward than the last."
Her challenging 2018 - which has seen the Prime Minister lose some key cabinet members including a Brexit Secretary - looks like it's not over yet. Business Secretary Greg Clark has put further pressure on May to give MPs the chance to influence the deal.
Should MPs have a say?
Speaking on the Today programme, he said: "It's important once the Prime Minister has finished her negotiations with other European leaders and the commission that Parliament votes on that."
Clark added that if no agreement could be reached, MPs should be allowed to "say what it would agree with".
The Business Secretary is not the only one adding pressure to May's already difficult month. Liam Fox, International Trade Secretary, Amber Rudd, Home Secretary, and Education Secretary Damian Hinds have all said they would be open to a MP's vote to sway the Brexit deal agreed with Brussels.
Many of these hesitations are resulting from anxieties over the Irish backstop. Although May pledged to return from her meeting with Brussels with legal reassurances that this temporary measure would not become permanent, she has presented little evidence that this was achieved.
No solace for the markets
Fox said on the BBC's Andrew Marr Show: "Clearly, if there's no reflection of the anxieties that MPs have had about potentially being locked into the backstop without any choice it's unlikely to pass in Parliament."
The consistent delays in reaching a deal for the UK's withdrawal from the European Union that is supported by both sides is not helping to calm the markets in the meantime. With just a matter of months left until the date when Brexit is set to officially take place, even the most pro-Leave MP must be getting nervous about what will happen after March 29 next year.
What is Tradefair?
Tradefair is Betfair's new spread betting service, offering trading on thousands of financial markets such as Gold, EUR/USD, FTSE 100 and Twitter. Whether you think prices are going up or down, Tradefair lets you take a view.

Check out our latest Special Offers

Please note: Our services include products that are traded on margin and carry a risk that you can lose more than your initial deposit. The products may not be suitable for everyone - ensure you fully understand the risks involved.
Discover the latest articles
Read past articles