Brexit Latest: Third time lucky for Theresa May's deal?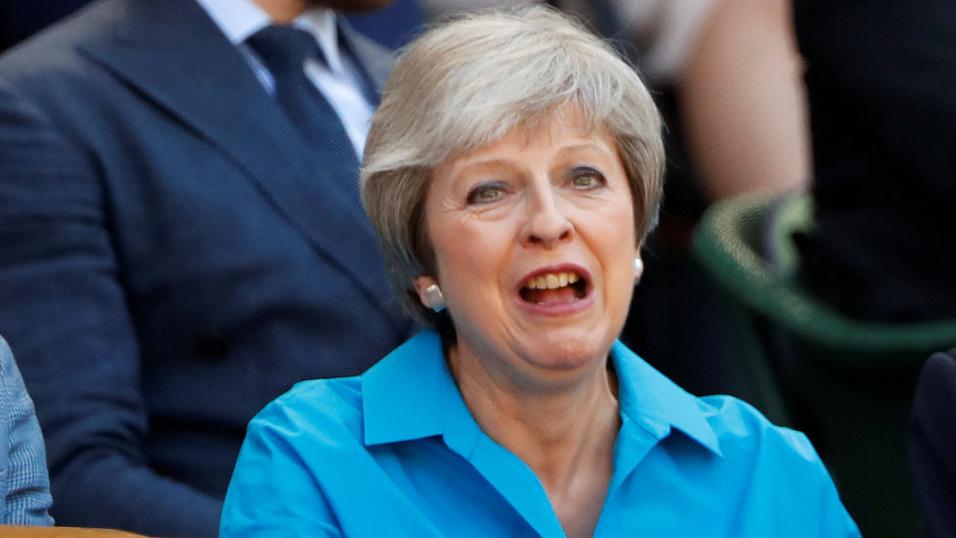 Theresa May is desperate for MPs to back her deal
It's groundhog week again, as Theresa May tries to get her Brexit deal through the House of Commons again. Max Liu discusses the latest odds ahead of the third meaningful vote...
The House of Commons is [3.05] (a 33 per cent chance) to pass Theresa May's Brexit withdrawal deal at the third meaningful vote, as the PM tells MPs that they risk losing Brexit altogether if she is defeated again next week.
The Prime Minister is set to take her deal back to the Commons on Tuesday or Wednesday, after it was defeated earlier this week by 149 votes, and there is renewed hope in government that it could squeak through.
Betfair has opened an Exchange market on the number of MPs who will say "aye" at the third time of asking, although it's probably wise to hold off getting involved in the betting until it becomes clear who is and isn't likely to support the government.
Will DUP and Brexiteers back May's deal?
May needs to persuade 75 MPs to change sides and vote for her deal this week. At the time of writing, the PM and her team are repeating their message to Brexiteers: support the deal or risk no Brexit.
Some MPs appear to be coming around. Esther McVey, who resigned from the cabinet in protest at May's deal last year and has voted against it twice, said this weekend that she would back the deal at the third meaningful vote.
McVey vowed to "hold her nose" and vote "aye" because, she says, now that no deal has been ruled out by the commons, she's prepared to back May's "bad deal" to save Brexit.
How many more Tory MPs will share this logic? Talking to Andrew Marr on Sunday, the chancellor Philip Hammond said the deal will only come back to Parliament this week if the government is confident that it can win.
Hammond said persuading Tory MPs to back the deal was "a work in progress" and refused to deny that he had offered increased funding for Northern Ireland in exchange for DUP MPs voting for the deal this week.
Brexit will happen soon or not before 2022
The chancellor added that this week is the final chance to get May's deal through parliament and avoid a length extension to Article 50. If the government can't get the deal through then the UK will almost certainly take part in European Parliament elections this May.

The government would like a shorter extension to Article 50 of around three months which is why April-June [3.1] is the favourite in the Brexit Date market. However, that period is followed in the Exchange betting by no Brexit before 2022 [4.3] which shows that everything really is to play for over the next few days.
May to sacrifice her premiership to get deal passed?
Such is the impasse in parliament that there is speculation that May could set out her plans for leaving office in exchange for Tory MPs backing her Brexit deal. May is [1.84] to leave Downing Street before the UK leaves the EU, although the converse is [2.0], and bettors make her [3.03] to go in July to September.
May has already said she will not lead her party into the next general election but some Tories want her reveal more concrete exit plans, especially those who will by vying to succeed her. Boris Johnson [5.5] is once again the favourite in the next Tory leader market, followed by Michael Gove [7.8] and Dominic Raab [9.8].
Labour warm to "confirmatory" referendum
The Labour leadership could give its support to a proposal to pass May's withdrawal deal subject to a referendum. It was proposed by MPs Peter Kyle and Phil Wilson and would mean MPs passing the deal before the public are asked to choose between May's deal and staying in the EU.
The plan would be unlikely to command enough support in the commons at the moment, as some Labour MPs from leave constituencies would oppose it alongside a large number of Tories. However, it could emerge as credible way of breaking the deadlock eventually.
A second referendum on Brexit this year is [3.9] and the public appear to be divided over the idea, with a poll published today by Opinium showing only 43 per cent support for a second referendum (the same figure, incidentally, for a no deal Brexit).