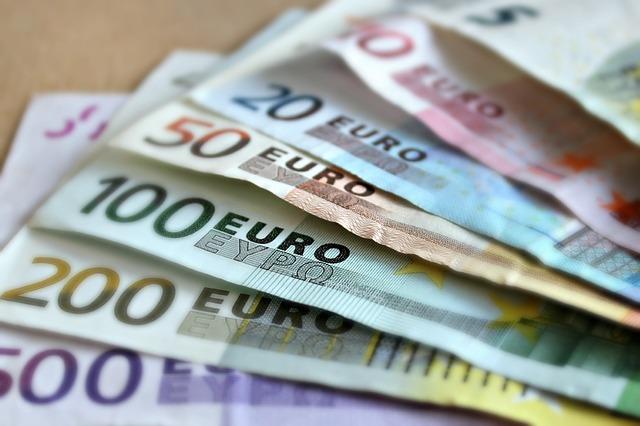 Ministers are being urged by the Brexit Secretary to let the repeal bill pass smoothly.
The Brexit Secretary David Davis has warned ministers that opposing the repeal bill to transform EU laws will lead to chaos. The Tradefair team brings you the latest in UK politics...

"The British people did not vote for confusion and neither should Parliament,"

- David Davis, Brexit Secretary.

This evening (September 11), ministers will vote on the bill that looks to transform EU laws into British ones to prepare the UK for leaving the single market. Brexit Secretary David Davis has warned ministers that opposing the bill would lead to chaos and urged them to come together.

Labour has already said it will vote against it, calling the move a "power grab" by the government. It has put forward a list of amendments and has advised its MPs to vote against the bill unless the changes are accepted by the government.

The EU (Withdrawal) Bill, which has also been dubbed the Great Repeal Bill, will overturn the 1972 European Communities Act and convert all existing EU laws into domestic ones. Supporters say this will help ensure there is a smooth transition away from the single market and that there are no gaps in legislation when the UK officially leaves.

However, ministers against the bill have said the government is giving itself free rein to change laws without having to get the consent of Parliament.

In an attempt to rally support, David Davis said: "A vote against this bill is a vote for a chaotic exit from the European Union.

"The British people did not vote for confusion and neither should Parliament."
Considerable disruptions to trade?

A new study by thinktank the Institute for Government has warned that leaving the EU could cost businesses more than £4 billion a year. This is because the move will take the UK away from the customs union, with new red tape being introduced to ensure both sides are happy with goods moving from the EU to Britain.

The research found that making Britain "ready for day one" will involve more than 30 government departments and public bodies as well as nearly 100 local authorities. It has also warned key European ports, such as Calais and Rotterdam, would need to put preparations in place to avoid problems.

Brexit Secretary David Davis has come under great pressure to prevent the "border chaos" that would follow. He has suggested a "temporary customs union" for a short period to try and stop businesses from withdrawing from the UK.

However, there are still other elements of trade that need to be agreed before anything can be put in place. Whether or not the UK will honour decisions made by the European Court of Justice, and if it would be allowed to discuss non-EU trade agreements from 'day one', are matters that still need to be resolved.
Market response

Despite this uncertainty, figures suggest that London has managed to remain and even extend its lead as the world's top financial centre.

The Z/Yen global financial centres index takes a number of factors into consideration to rank cities. It found that London has increased its lead over its nearest rival - New York - but other European cities were also climbing.

While London remains such a financial hub, investors are likely to be optimistic about the UK and businesses based there. However, as the deadline for 'day one' draws nearer there may be more hesitation about channelling money into the region and investors may prefer other leading European cities instead.
What is Tradefair?
Tradefair is Betfair's new spread betting service, offering trading on thousands of financial markets such as Gold, EUR/USD, FTSE 100 and Twitter. Whether you think prices are going up or down, Tradefair lets you take a view.

Check out our latest Special Offers

Please note: Our services include products that are traded on margin and carry a risk that you can lose more than your initial deposit. The products may not be suitable for everyone - ensure you fully understand the risks involved.