London Mayor 2016 Betting: Zac Goldsmith is the early favourite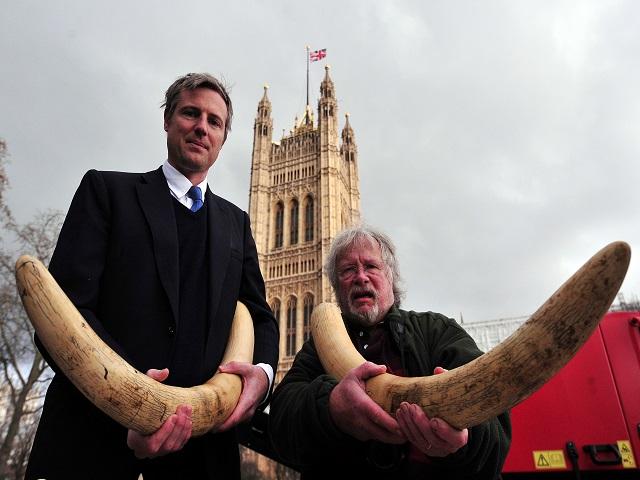 Goldsmith and Bill Oddie campaigning against ivory trade in 2014
Is Zac Goldsmith the politician who can keep the London mayoralty in blue hands? It's early days but Betfair punters think so, says Max Liu as he assesses the leading candidates for the capital's top job...
"The race to succeed Boris Johnson is hotting up this week, with England defender Sol Campbell declaring on Monday that he wants to be the Tory candidate for Mayor of London."
Conservative MP Zac Goldsmith is 2.546/4 favourite to be the next Mayor of London after he announced his intention to stand for the party's nomination in the 2016 election. Goldsmith, who is MP for Richmond Park, says he will consult his constituents before formally submitting his application.
The race to succeed Boris Johnson is hotting up this week, with former-England defender Sol Campbell declaring on Monday that he wants to be the Tory candidate. Businessman Ivan Massow 32.031/1 and Johnson's Deputy Mayor for Policing and Crime Stephen Greenhalgh 23.022/1 are also in contention.
After the 2015 general election, Labour hold 44 parliamentary seats in the capital, compared to the Conservatives' 27. Boris Johnson pulled off a surprise victory in 2008, then retained the mayoralty in 2012, and the Tories hope to field a candidate with similar cross-party appeal. As the market indicates, Goldsmith could fit the bill.
He's known for his independent views, having campaigned to give constituents the right to recall their MPs, and his commitment to environmentalism, especially his opposition to expansion of Heathrow Airport. He will now write to all voters in his constituency and ask them to decide whether or not they support his bid for mayor. If he does become mayor, Goldsmith will probably resign his seat and trigger a by-election.
London was one of the few areas where Labour performed well in what was for them an otherwise disastrous general election. They were hoping their success in the capital's parliamentary seats would translate to them regaining City Hall next May. However, with Goldsmith lighting up a relatively dull Tory field, that's no certainty.
Labour's market front-runner is Sadiq Khan 3.39/4 who has said that, if elected mayor, he would want to complete his term as MP for Tooting. However, as a staunch supporter of recently-resigned party leader Ed Miliband, some Labour members might argue that Khan is tainted by defeat.
If Labour wish to select a candidate from the right of the party, and one who is associated with its days of electoral success, then Tessa Jowell 4.67/2 could be their best bet. Jowell did sterling work as minister for the Olympics, under Tony Blair and Gordon Brown, but she does have a controversial past.
David Lammy 9.617/2 has made no secret of his desire to one day become mayor of his home city. The MP for Tottenham has promised to invest in building new homes as he bids to tackle London's housing crisis. Lammy could be a popular choice and, at current odds, is a better bet than either Khan or Jowell.
Diane Abbot 32.031/1 is also putting housing at the forefront of her campaign, promising to introduce rent controls and increase social housing. The MP, who represents part of Hackney, ran against Miliband for the Labour leadership in 2010.
Whoever wins the right to represent their parties, the 2016 London mayoral election should be more exciting than the last one. In 2012, Boris Johnson and Ken Livingstone bickered their way through an ill-tempered campaign which failed to catch the public's imagination. This time, with candidates like comedian Eddie Izzard 26.025/1 and George Galloway 44.043/1 planning to take part, a more diverse range of policies and personalities are set to be involved.