Politics Betting: Five betting stories to follow in 2019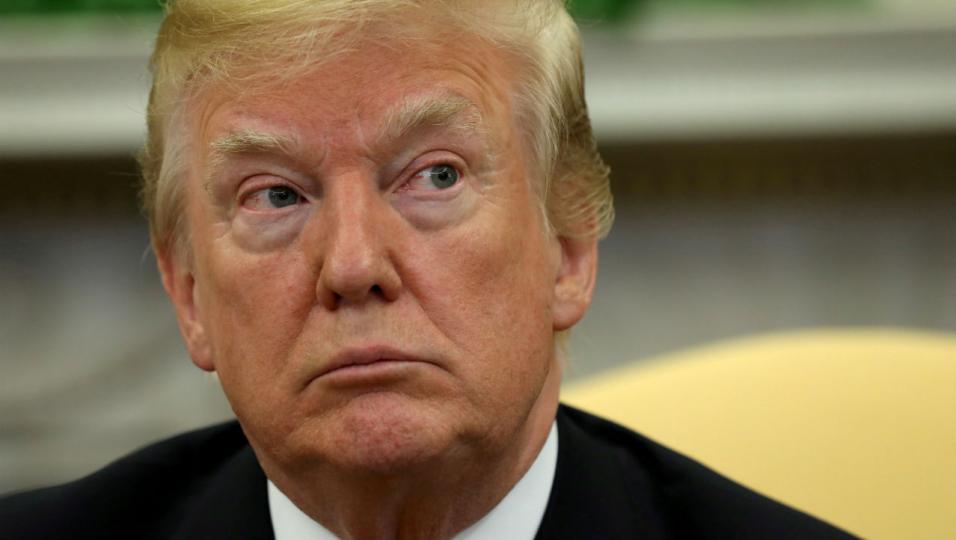 Donald Trump is rated 50% likely to be impeached by the House
2019 will be a year like no other in politics and the betting options stretch way beyond predicting elections. Paul Krishnamurty analyses the biggest markets to follow...
"Brexit will shake up the party system and will do for at least a couple of leaders. Neither Theresa May or Vince Cable will contest the next election and... nor do I think Jeremy Corbyn is entirely safe."
The number of betting options on politics is growing exponentially and 2019 will be no exception. Elections for the European Parliament will make big news in May and have big implications. A Danish General Election will follow soon after while Sweden - who are yet to resolve coalition talks produced by September's poll - are rated 2.546/4 to hold another one in 2019. The Australian Federal Election must take place by November 2nd at the latest.
All will be interesting betting heats and previewed in depth nearer the time but, at this particular moment in history, they simply cannot compete for talking points with the two countries that generate the most betting interest, despite there being no major elections planned. 2019 will see fireworks in both UK and US politics like we've never seen before.
Brexit saga will saturate and affect everything
Here in the UK, Brexit dominates and all else follows from it. At the time of writing, Brexit to be completed on 29/03/19 is rated only 43% likely at odds of 2.35/4 and at 4.03/1, it is rated 25% likely there will be no Brexit before 2022. Either is perfectly realistic in this unprecedented situation.
In January, Theresa May's Brexit deal is scheduled to go before parliament and expected to lose. The effect, as parliament tries to take control of the process, could literally be anything from a chaotic, no-deal scenario, a delayed Brexit, a general election or another referendum. As argued earlier, I think we'll end up with the latter.
All three main party leaders could be gone soon
As and when it all pans out, Brexit will shake up the party system and will do for at least a couple of leaders. Neither Theresa May or Vince Cable will contest the next election (if indeed as scheduled in 2022) and may not survive until 2020. May is odds-on at 1.574/7 to leave post in 2019 while Cable is 2.77/4 second favourite behind the PM to be the Next Leader to Leave.
Nor do I think Jeremy Corbyn - who will turn 70 in May - is entirely safe. As explained last week, he now faces decisions regarding Brexit that have been kicked down the road and could be damaged badly, whichever way it turns out. There has already been plenty of drama in the Next Labour Leader market since Corbyn took over in 2015. This wide-open heat is liable to rise in prominence.
Tory succession ensures another betting bonanza
With all due respect to the opposition parties, though, the Tories will continue to take centre stage. Theresa May Exit Date has been a fantastic market ever, with various years and tri-monthly options trading odds-on, since the 2017 election.
Moreover, every twist and turn in the Tory civil war is played out against the backdrop of an unofficial leadership contest. We've already seen half a dozen different candidates assume favouritism, yet it remains the most wide-open in history with nobody trading below 8.07/1.
My bets revolve around predictions made since Brexit that the process would completely define all matters Tory for years to come, and remain confident that it will be an MP who voted Leave in 2016. Dominic Raab, Michael Gove and arguably the leading Remainer, Amber Rudd, dominate my book.
However the open betting reflects deep uncertainty. My betting plan would be best served by an early exit for May but, if she were to deliver Brexit on time (deal or not), her standing with the electorate could be transformed. Numerous candidates currently outside the Cabinet and therefore largely ignored in the betting, could rapidly rise to contention.
Will Donald Trump be impeached?
If it were not for Brexit, we would be hearing much, much more about the extraordinary situation in the USA. Having followed all things Donald Trump, Russia and the Mueller investigation obsessively for years, the President's legal nightmares come as no surprise. Once the Democrats gain control of the House of Representatives in January, they will escalate even further.
Just the seven weeks since the mid-term elections have been packed with extraordinary revelations and behaviour that would be seen as extraordinary if it were any other president. Virtually every member of Team Trump outside immediate family is either convicted and/or co-operating fully with the Special Counsel. Trump and his organisation are under investigation from 17 different agencies.
All the details of this, plus more which was held back by a Republican congress, will constantly revealed in 2019. The question is whether the Democrats file for impeachment - rated an even money chance at 2.01/1. Strategically it may not make sense or be necessary but, unless Trump resigns soon, I think it will become inevitable due to the gravity of charges.
2020 betting starts early with the nomination races
If you want to bet on Trump's future, there are no shortage of options, In addition to impeachment, he's 1.331/3 to survive 2019 or 1.574/7 a full term. Alternatively, just play the long-term. There is no longer cycle or betting heat in politics than a US Presidential Election and, while there are still 22 months left, it has already started.
Trump is naturally favourite but, at 3.412/5, is friendless in the market. I've long predicted that he won't run for a second term. If not, we have two fascinating party nomination markets to play, for which candidates will be declaring, rising and falling from early 2019 onwards. My prediction? Beto O'Rourke to beat Nikki Haley.

Follow Paul on Twitter and check out his website, Political Gambler.
Discover the latest articles
Read past articles