Irish Election: Sinn Féin surge to level off but is it too late for Leo?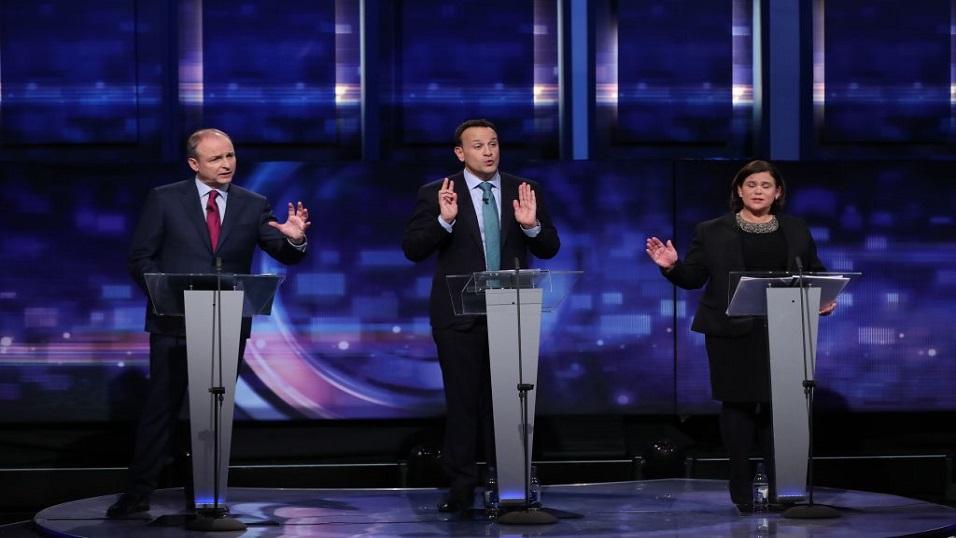 Micheal Martin, Leo Varadkar and Mary Lou McDonald in a TV debate
Ireland votes in a general election on Saturday and, with the outcome uncertain, Cormac Dowling breaks down the key markets and makes a few suggestions about which scenarios to back...
"My own feeling is that Sinn Féin will have a good day but will not break 30 seats in this election as undecided voters, who may have drifted toward Sinn Féin in the final days of the campaign, may now not feel as comfortable doing so."
Sinn Féin have become the story of this election given their seismic surge in opinion poll support through the three-week campaign. The mood for change has seen them rise from third in national support to joint first in the most recent national poll. Fine Gael's poor defence of its record in office and Fianna Fáil's bailout baggage has allowed Sinn Féin to emerge on the cusp of breaking the two party hegemony for the first time. At least that is what they would have you believe.
Numbers don't add up to Sinn Féin government
Before we all get carried away on the Sinn Féin hype train it is worth remembering that they have virtually no chance of leading a government after this election due to them putting forward just 42 candidates. No matter what way you generously crunch the numbers in their favour there are just no real viable options for a Sinn Féin-led coalition government which would require 80 seats to command a majority.
On a really good day Sinn Féin are likely to win no more than 30 seats. If you exclude the big two; Fianna Fáil and Fine Gael, who by all likelihoods will return more TDs (MPs) than Sinn Féin, there just will not be the numbers to build a broad coalition of up to six or seven different groupings to return Sinn Féin leader Mary Lou McDonald as Taoiseach.
It will be interesting to see how much of an impact the final Leaders TV debate will have on Sinn Féin support nationally. Mary Lou took some big hits on homelessness in the North, their vague spending promises, stance on the Special Criminal Court and most notably her party's reaction to the Paul Quinn murder.
My own feeling is that Sinn Féin will have a good day but will not break 30 seats in this election as undecided voters who may have drifted toward Sinn Féin in the final days of the campaign may now not feel as comfortable doing so.
Next Government - 12/1 three-way coalition is good value
The bet that stands out in the Next Government market is a 3-way coalition between Fianna Fáil, Sinn Féin and the Green Party at 12/1 on Betfair Sportsbook. If current seat projections prove accurate together this grouping should surpass the 80 seat majority marker by 7+ seats.
My own hunch is that the Sinn Féin seat lines for both Sinn Féin and Fianna Fáil will not move too dramatically and between them they will struggle to get over the 80-seat threshold. That is where Eamonn Ryan and his coalition-friendly Greens can play kingmaker for Micheál Martin and Fianna Fáil.
In this scenario Mary Lou would become Tánaiste which you can back at 12/5. It is worth mentioning that Fianna Fáil have repeatedly said that they will not go into coalition with Sinn Féin but this is politics and nothing truly is ever off the table. Fianna Fáil will take any route to power they can find and having spent 9
nine years on the side-lines. It is very hard to see a route to power that doesn't involve hitching a ride on the Sinn Féin train.
Fianna Fáil linking up with Independents and Greens may also be a runner but, with such a disparate group of independents representing conflicting agendas, an agreement will be more difficult to strike in the unlikely event that the numbers add up in their favour.
Calleary in the running for next Tánaiste
With the Most Seats and the Next Taoiseach markets being prohibitively priced in Fianna Fáil and Micheál Martin's favour the next most interesting market for me is who will become Tánaiste (Deputy PM).
I think there are two options to consider from a betting standpoint here namely Mary Lou MacDonald as outlined above and Fianna Fáil's Dara Calleary at 10/1. The current favourite in the betting is Eamonn Ryan who at 6/4 and is too short for me to support.
Fianna Fáil's Lisa Chambers is the other player in the market to be aware of and is trading at 10/1. She has been by far Fianna Fáil's most high profile female TD having performed strongly in her role as Brexit spokesperson. I am happy enough to remove her as a runner in this market, however, as I struggle to envisage a scenario whereby Micheál Martin offers the Tánaiste post to Chambers ahead of her constituency colleague and Deputy Leader of his party Dara Calleary (pictured below, right).
You may wonder how I can support a Fianna Fáil candidate for Tánaiste when they will require the support of at least one other party to form a government. The second part of that statement is true but there are a couple of scenarios that could see Fianna Fáil fill the top two jobs after all the votes are counted.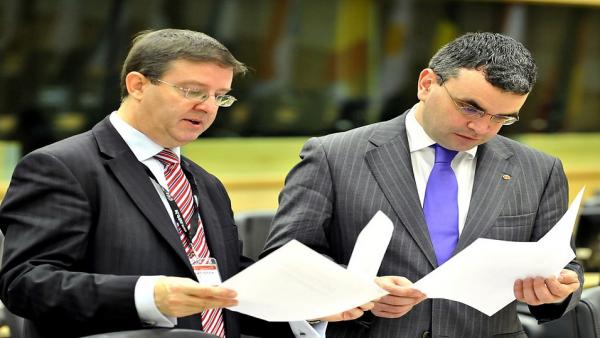 If Fianna Fáil were to hold firm on their reluctance to go into coalition with Sinn Féin it is not inconceivable to envisage a scenario which sees them form a Minority Government either on their own or with the backing of some Independents and or Fine Gael. So if you are in agreement with the logic with regards siding with Calleary instead of Chambers it is hard not to see the 10/1 as value. In fact there is also precedence for cross party coalition governments in Ireland filling both number one and two jobs from the senior coalition party. The Fianna Fáil/Green coalition being a recent example of this after the 2007 general election.
If Fianna Fáil were to arrange a government between themselves and a selection of Greens, Labour and others you might see the junior party/s showing more interest in taking some of the bigger ministerial posts where they can make policy change rather than focussing on filling the number 2 position. For those reasons I would be happy to have a punt on Calleary to be the next Tánaiste at 10/1 on Betfair Sportsbook.
Doherty well-placed to take most first preferences
Despite the short price my pick for most first preferences is Sinn Féin's Pearse Doherty who heads the betting at 4/6. His main rival in the opposite end of the country Michael Healy-Rae will be encouraging some of his likely voters to switch allegiance to his brother Danny after a shock poll showed him looking vulnerable at 4%. The scramble to secure two seats for the Healy Rae political dynasty in Kerry will reduce Michael's first preference share and removes him as a serious threat to Doherty.
Doherty has been one of the strongest orators in the 32nd Dáil and has been an authoritative figure on insurance and finance debates of late. The swell in support for Sinn Féin will be felt most notably in Donegal and he is expected to get elected on the first count - with half of a quota to spare. His vote share was at 27% in a recent TG4 poll and if he manages to hit that it is difficult to see how his first preference share can be topped nationally.
Dillon favourite to triumph in Mayo
One of the most keenly contested constituencies is in my home county of Mayo where there are four candidates competing fiercely for the final seat. That is assuming that Calleary, Ring and Chambers are returned as is widely expected.
Early favourite in this race was former Mayo footballer and Fine Gael candidate Alan Dillon. In the past week, however, the Sinn Féin momentum has saw Rose Conway Walsh steam into pole position in the betting and has saw Dillon eased from odds on to 6/4.
Other notable players in the race include high profile Green candidate Saoirse McHugh and Fine Gael Senator Michelle Mulherrin who narrowly missed out last time. Despite the momentum being with Conway-Walsh I suspect that her support is overstated in the market and does not fully reflect where the votes from retiring former Taoiseach Enda Kenny will go.
For the first time in 69 years the Kenny political dynasty won't have a candidate seeking election in Mayo. Kenny has anointed Dillon as his successor and has campaigned with him in the Castlebar area during the campaign. Two things you could only dream of having on your side as a first time candidate in Mayo would be the support of a retiring Enda Kenny and a strong connection with the football supporters who are among the most fanatical in Ireland.
If this can translate to the ballot box for Dillon it should help see him challenge strongly for that final seat and allow him to buck the overall trend on an otherwise dour night for Leo Varadkar and Fine Gael.
Discover the latest articles
Read past articles