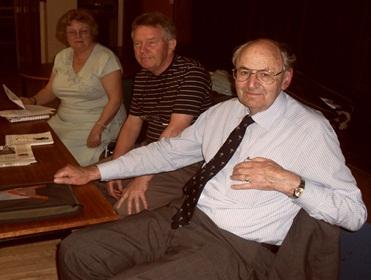 Dr Taylor's NHS campaigners are a force to be reckoned with
Change is in the air in British politics, with voters increasingly willing to look beyond the major parties. We've heard plenty about UKIP and Respect, but Paul Krishnamurty reckons a new single-issue party presents a more potent threat to the coalition...
"Give today's disillusioned public a choice between a career politician and a local GP with a popular cause, and my money would be on the latter."
If there's one thing that the left, right and politically-neutral punters should be able to agree upon, its that the established parties are in trouble. Whether it's UKIP rising in the national polls, Respect winning a by-election in a safe Labour seat or independents dominating the Police Commissioner elections, the message is the same. More and more voters are crying out for an alternative. 
For all their recent success, however, when it comes to the next General Election, minor parties will face the same enormous hurdle that has thwarted newcomers in the past - Britain's first-past-the-post voting system. UKIP deserve their moment in the sun, and their progress is certainly significant with regards the effect on Conservative support, but nobody expects them to win a single constituency. Second-place in the Rotherham by-election was hailed as a breakthrough, yet their 22% tally was less than half of the required winning total, despite a low turnout and the perfect local context. When asked, even their leader Nigel Farage cannot name a seat UKIP expect to win.
The same frustrating result will probably await any new party founded on ideology, but there is another way to shake the establishment. Imagine there was a candidate, well-known and respected locally, campaigning on a specific single issue which has overwhelming local support. Then imagine there were dozens of other similar candidates running on the exact same issue, with specific regard to the local effects. Meet a party you'll be hearing a lot more of before the next General Election - the National Health Action Party. 
The NHAP offer a broad agenda aiming to offer a 'platform for community minded people to fight back against self-interested career politicians' and to 'protect the NHS, stabilise the economy and provide the British people with politicians they can trust' but their policies have been formed in response to one specific issue. When the coalition pushed through it's health reforms against overwhelming public opinion and fierce opposition from within the NHS, it made thousands of articulate, credible political enemies. Give today's disillusioned public a choice between a career politician and a local GP with a popular cause, and my money would be on the latter.
As the NHAP's most prominent figure knows full well, this is nothing new. Dr Richard Taylor stunned Westminster in the 2001 election by winning the Wyre Forest constituency with a massive 18,000 majority under the guise of Independent Kidderminster Hospital and Health Concern, which had already made it's mark by winning 16 council seats in response to the threat to close Kidderminster General Hospital. In parliament, Taylor became a leading, expert critic of Labour's public-private NHS reforms and went on to regain his seat in 2005, albeit with a reduced majority.
Now he's going national. It is not clear how many NHAP candidates will stand or where, but there are plenty of options. Hospital closures, privatisations, service cuts and regional pay proposals are gaining traction as key issues in constituencies across the country. The appointment of local health monitors is becoming a key issue in council elections and doubtless lay behind some of Labour's success in the most recent contests. Since the last election, Labour's five point lead over the Conservatives regarding best healthcare policies has risen to 18% and the reforms are only beginning to take effect. 
They probably don't realise this yet, but Taylor's party represents a grave threat to both coalition partners, not least because he is tactically astute. Initially, Taylor was elected in opposition to New Labour reforms and he remains a stern critic of Tony Blair to this day. However, Ed Miliband's pledge to repeal the latest reforms has met his approval, opening the way for a potent tactical alliance. Check out this interview on BBC Daily Politics, where Taylor specifically says the NHAP would not want to stand against candidates that agree with them.
Presumably, the plan would involve Labour standing aside in certain seats where they have no chance of beating the Tories, but where the NHAP might just do so. At the very least, this will present an unwelcome diversion of resources away from the key marginals. If Labour win the election, the NHAP want to be on hand to make sure the right bits of the bill are repealed. In return, the endorsement of popular, senior health professionals can only improve Labour's credibility on the issue.
Westminster Village commentators often predict that coalition government is here to stay, based on the highly dubious assumption that the Lib Dems will win enough seats under FPTP to stay relevant. I'll bet none of them have ever considered the prospect of the country being governed by a Labour/NHAP alliance. Political punters should watch this space very carefully, as these doctors have the potential to transform Britain's electoral map.
Latest Odds To Win Most Seats At Next General Election
Labour [1.72]
Conservative [2.4]
Lib Dems [130.0]
Any Other [160.0]