UK Politics: Cameron's worsening troubles all point towards a Boris bet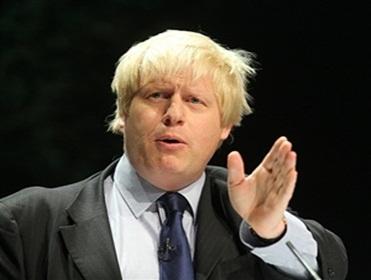 Boris Johnson's Prime Ministerial ambitions are an open secret
With rumours of plots against David Cameron increasingly rife amongst Tory circles, Paul Krishnamurty argues the time has come for punters to bet on Britain's most popular politician...
"The Conservatives are not known as the most successful right-wing party in European history for nothing. Time and again, they have proved utterly ruthless when it comes to removing an unpopular leader to avert or minimise electoral defeat. Just ask Margaret Thatcher or Iain Duncan Smith."
Whether it was the shared philosophy of Thatcher and Reagan during the 1980s, or Clinton and Blair during the 1990s, there is a longstanding correlation between political developments in the UK and USA, with trends in the latter usually leading the way.
So it is now, as David Cameron's 'Compassionate Conservatism', heavily influenced by George W Bush's identically named project, heads for the rocks. Just as the emergence of the Tea Party first reinvigorated before ultimately damaging the Republican Party's challenge to President Obama in the USA, Cameron is facing a grassroots revolt that could ultimately threaten his position before even getting a chance to defend his record at the next General Election.
Cameron has endured plenty of criticism from his own side ever since failing to win the last election outright, but the relationship is certainly deteriorating.
Following on from some strange rumours in the Tory press about a looming challenge from barely-known backbencher Adam Afriyie, his backbenchers went into open revolt this week over gay marriage legislation, with more voting against the PM than in favour. After suffering smaller, yet substantial, Parliamentary rebellions over the stalled House of Lords reform and the EU budget negotiations, the PM's authority is looking increasingly thin.
The collapse of boundary changes, that would have markedly improved the Tories' electoral prospects, is making influential Conservatives wonder whether they've backed a perennial loser - 71% of voters now think the Tories are divided. 
While the wider public are likelier to agree with Cameron and are probably bemused at how relatively marginal social and constitutional issues have become so pivotal, he is fast running out of friends.
Economic failure, meaning rising personal and public debt and what seems like a never-ending programme of cuts, are destroying his government's reputation, as illustrated by a pitiful minus 35% approval rating. The high point of Cameron's popularity came in opposition, when he was promising to match Labour's spending plans and to 'let the sunshine win the day'. That seems a long time ago and it isn't coming back.
Rather than sunshine, the remainder of this Parliament looks set to see further gloom. Various flagship reforms, regarding the NHS, Work Programme and Universal Credit, are in serious trouble. Many painful spending cuts are yet to take effect. The looming criminal trials of his former spin doctor Andy Coulson and his close friend Rebekah Brooks will provide further acute embarrassment. Cameron's pledge of an In/Out EU referendum in several year's time may have been designed to appease internal critics and buy some time, but Nigel Farage's party remain on course for a breakthrough in next year's European Elections. 
Defeat in those 2014 contests could be the tipping point, especially if Labour are still well ahead in national polls. The Conservatives are not known as the most successful right-wing party in European history for nothing. Time and again, they have proved utterly ruthless when it comes to removing an unpopular leader to avert or minimise electoral defeat. Just ask Margaret Thatcher or Iain Duncan Smith. 
The question therefore becomes who else could fill the void. It will not be Adam Afriyie, who seems to be a stalking horse rather like Sir Anthony Meyer was to Thatcher in 1989. Michael Gove would likely run if the post became available, but his reputation is on the slide after this week's GCSE u-turn and the Education Secretary has nothing like Cameron's popular appeal. Nor does Home Secretary Theresa May, another plausible candidate.
If the reason for changing leader is simply about electoral appeal, there is only one man for the job. Whatever his unconvincing protestations, few doubt Boris Johnson's desire to become PM and his famous rivalry with Cameron dates back to university. In my view, his leadership campaign has already begun. According to the well-placed Sunday Times, Afriyie's backers are ultimately Boris backers - a fact that lends an otherwise bizarre story some credibility. 
Boris' popularity with the public is unrivalled by conventional politicians, especially since the Olympics, and nobody knows better how to play the game. This week's call to Nick Clegg's phone-in show on LBC was a masterclass in political opportunism. By complaining about government chauffeurs, the Mayor takes up an everyday complaint, pitches himself on the side of the fabled 'ordinary voter' and in targetting Clegg rather than any of the Tories responsible, isn't seen as disloyal to his own party.
There are many ways to profit from a Cameron exit, or even the serious prospect of it. Laying all three options involving Cameron in the Party Leaders at the next election market is very low risk, equating to around 1.11/10, and will offer an easy trading opportunity just on the basis of strong rumours.
Alternatively, backing Boris to be next Conservative leader at 4.84/1 represents cracking value. The beauty of this bet is that it doesn't necessarily require Cameron to go any time soon. If he were removed before the election or Boris were to return to Parliament before the end of his tenure in London, the odds would collapse. Otherwise, Boris is still young enough to remain a clear front-runner after the election, unlikely to be any bigger than the current odds. Get on now!
Recommended Bet
Back Boris Johnson to be next Conservative Party Leader @ 4.84/1
Discover the latest articles