UK General Election: Time to back a hung parliament?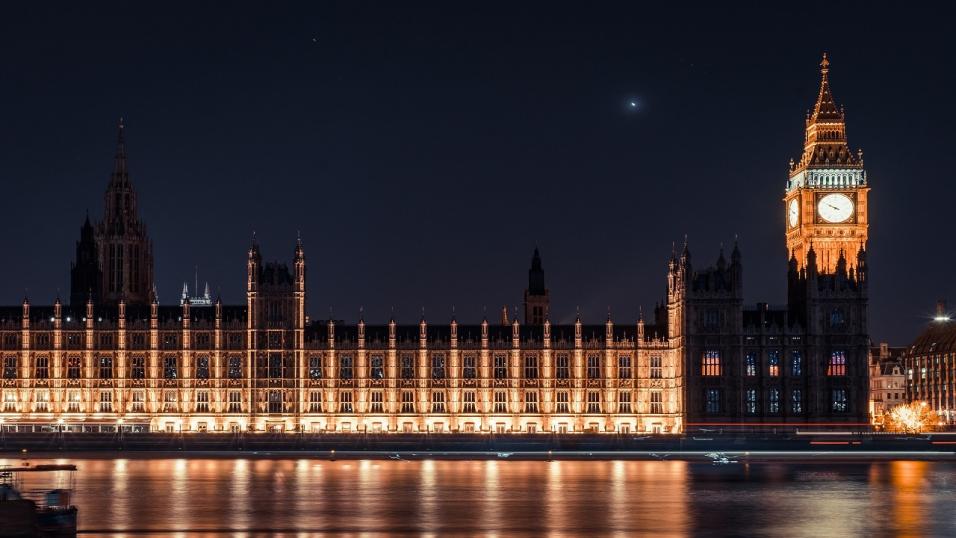 Is the UK parliament heading for more deadlock?
With less than two weeks to go until polling day, Labour are at last starting to eat into the Conservatives' poll lead, and we should not rule out a hung parliament, says Max Liu...
"Raab is 1/2 to hang on to Esher and Walton, where he has a majority of around 23,000, but Delta Poll have the Lib Dems up 24% and the Tories down 13, so the gap between the incumbent and his nearest challenger is just five points."
The weekend's polls show the Conservatives' lead narrowing but Boris Johnson is still 1.528/15 - a 65% chance - to win an overall majority at the general election on 12 December.
On Saturday night, there was excitement among Labour supporters as BMG released a poll showing their party gaining five points to get within six of the Tories. This was followed by YouGov which put the Tory lead at nine points and others which put it at ten or more.
Westminster voting intention:

CON: 39% (-2)
LAB: 33% (+5)
LDEM: 13% (-5)
GRN: 5% (-)
BREX: 4% (+1)

via @BMGResearch, 27 - 29 Nov
Chgs. w/ 21 Nov

? Britain Elects (@britainelects) November 30, 2019
Most national polls show the two main parties squeezing support from their smaller rivals, with Labour taking votes from the Liberal Democrats, who are 1.351/3 to win under 25.5 seats, and Leave supporters abandoning the Brexit Party - 1.271/4 to win under 0.5 seats - to align themselves behind the Tories.
Are we edging towards another hung parliament?
With less than a fortnight to go until polling day, the race is all about momentum and whether Labour can keep eating into the Tory lead to the point that it costs Johnson a majority.

There were signs this week that the Tories were starting to make similar mistakes to those they made under Theresa May's leadership two years ago. For example, Johnson's no-show for Channel 4's climate change debate on Thursday echoed May's refusal to debate Jeremy Corbyn. It was compounded by Johnson sending Michael Gove in his place - the man David Cameron worked hard to keep out of the limelight during the 2015 election campaign, so toxic was his personality with voters.
The PM made an assumption that his supporters don't care about climate change but failing to show for a debate about the most important issue facing mankind - and cynically ducking an interview with Andrew Neil in the same week - could yet backfire at the ballot box.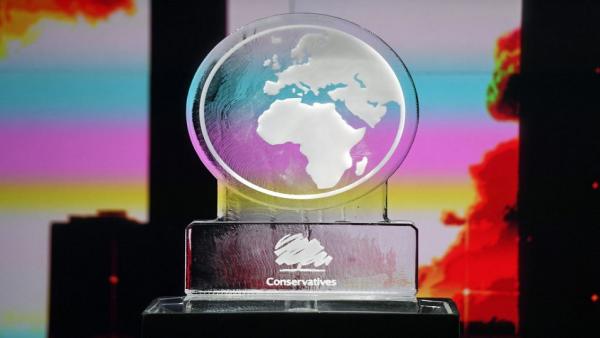 Corbyn's interview with Neil was widely considered car-crash TV but, as the journalist Philip Collins, who's no fan of the Labour leader, subsequently observed: "If Johnson refuses a serious interview we will have to reassess Corbyn's efforts. At least he dared to show up."
Then there was Friday's London Bridge attack in which two people were killed and three injured by a convicted terrorist who served half of his sentence. Johnson was quick to promise tougher sentencing while Corbyn called for more funding for prisons so that prisoners can be rehabilitated and the risk of reoffending reduced.
Corbyn also said the threat of terrorism had been fuelled by UK foreign policy. This might sound like an invitation to Corbyn's opponents to accuse him of being a terrorist sympathiser, but it's almost exactly the same as what he said during the 2017 election campaign following the Manchester bombing. That went down well with the electorate and there is a chance it will do so again.
Raab to provide Portillo moment?
After last weekend's Datapraxis projection showed the Tories winning a 48 seat majority, the party looked set to adopt a defensive strategy for the remainder of the campaign, taking few risks and general doing everything to avoid blowing their lead a la two years ago.
But defensiveness can look like cynicism and the electorate may be tiring of it. Just look, for example, at the hostility to health secretary Matthew Hancock at his constituency hustings and how badly he handles criticism. Then there is Dominic Raab, grinning smuggernaut of the Tory right, who is facing a serious challenge from the Lib Dems.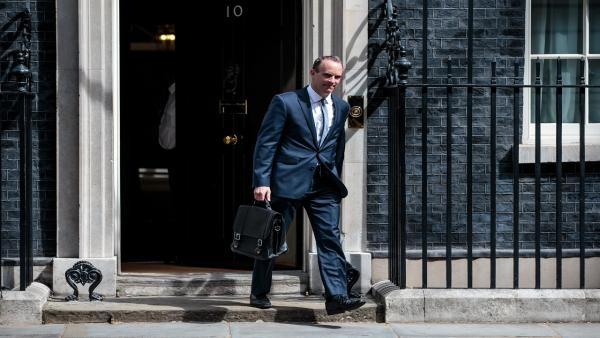 Raab is 1/2 to hang on to Esher and Walton, where he has a majority of around 23,000, but Delta Poll have the Lib Dems up 24% and the Tories down 13, so the gap between the incumbent and his nearest challenger is just five points.

On the eve of the final full week of campaigning, Labour are 32.031/1 to win a majority at the election, and 19.018/1 to win most seats, which indicates both are highly unlikely. But so much remains uncertain, and the margins so small in some swing constituencies where anti-Brexit tactical voting is expected, that 3.211/5 on no overall majority looks appealing.
Is it really out of the question that this decade of political shocks - which began in 2010 with a Tory leader failing to seal the deal at a general election - will deliver one final upset on 12 December?
Make sure you follow events and get odds updates on the Betting.Betfair general election 2019 live blog.

Discover the latest articles
Read past articles